Listen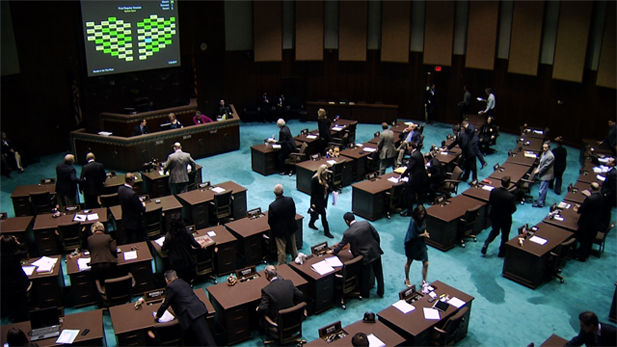 Members of the Arizona state Legislature meet at the Senate Building.

AZPM
Department of Child Safety Director Greg McKay outlined new plans for the DCS before a legislative committee Monday.
McKay presented the plans to the Child Safety Oversight Committee, a group of legislators and civilians appointed by former Gov. Jan Brewer in 2013.
It's the first time McKay has spoken to the committee as the department's director. Gov. Doug Ducey hired McKay after firing former director Charles Flanagan last month.
McKay said the agency will create a new system of responding to child abuse reports based on the level of danger a child may be in. He also told the committee he plans to address the problem of work-related stress on the agency's employees.

McKay was the whistleblower in the 2013 scandal that led to abolition of the former Child Protective Services. At that time, more than 6,500 child abuse reports had been left uninvestigated by the agency. Brewer dissolved CPS, and began the new Department of Child Safety in response.