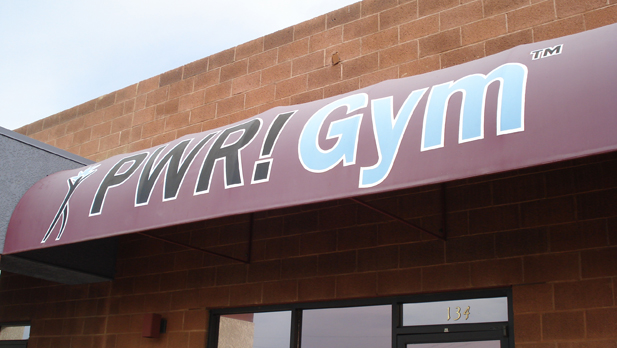 Tony Paniagua
Listen:
Pam Clement says she has always cared about her health and well-being but her personal passion has become even more imperative since she was diagnosed with Parkinson's disease in 2013 when she was 63-years old.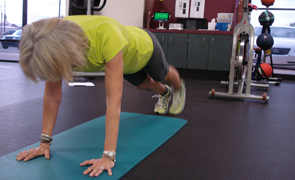 PWR Gym member Pam Clement engaged in one of her many exercises.

Tony Paniagua
Clement is one of the clients at PWR! Gym in Tucson, where members take part in various exercise routines to improve their minds and bodies.
"And I have been told by my friends I'm in better shape now than I ever was doing all the things that I did because it's done correctly here at the gym," Clement said during a recent exercise class accompanied by about 10 other gym members.
The non-profit gym was founded by Becky Farley in 2010.
Farley is a physical therapist who also has a doctoral degree in neuroscience from the University of Arizona.
"Exercise can change the brain. It can also just make you feel better and stronger and more balanced and better coordination," Farley stated.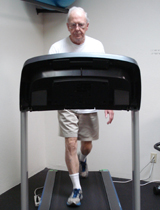 PWR Gym member Dick Laird works out on a treadmill. (PHOTO: Tony Paniagua)
Dick Laird, a 67-year-old member of the gym, agreed.

"It's been tremendous, I have increased my walking abilities, normal walking now. Pretty much got rid of the tremors that I had. I'm on medication but the exercise has helped tremendously," he said.

About 100 residents are expected to take part in the 5th Annual Bowden PWR! Hike on Sunday March 29th at Catalina State Park north of Tucson.
The event is named after Tucson residents Tim and Diane Bowden, who led the first hike in 2011. Tim was diagnosed with Parkison's disease in 2007 and joined PWR! Gym in 2011.
The annual activity has turned into the largest fundraising event for the facility and this year, organizers hope to raise $20,000 from participants who commit to hiking one, four or ten miles.
Pam Clement and Dick Laird both plan to be there.
Jennifer Bazan-Wigle addresses clients and other trainers at the PWR Gym.

Tony Paniagua