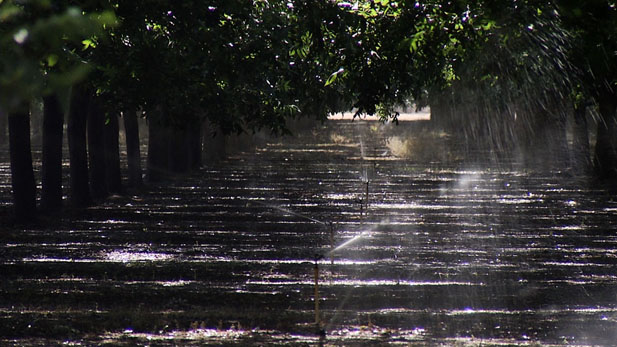 AZPM
Listen:
Arizona's drought conditions have improved from where they've been in recent years, though the state's water situation is still not strong.
New data released by the U.S. Environmental Protection Agency, as part of its Fix a Leak Week, show 55 percent of Arizona is in a state of moderate drought, and 25 percent is in a severe or extreme drought.
At this time last year, 22 percent was in a moderate drought, while 60 percent was in a severe or extreme drought.
Arizona is not alone. The majority of states west of the Rocky Mountains are experiencing droughts.
The major reason for the drought issues in Arizona is not heat, but poor snow years in the Rockies.
"We think in the summer, 'oh it's really hot, drought must be worse,' but we rely, especially Arizona relies on snow melt and water going into the Colorado River,"said Jared Blumenfeld, the pacific southwest region administrator for the EPA. "That hasn't been happening."
Tucsonans are doing a good job of cutting back on their water consumption during the drought, according to Blumenfeld.
Tucson goes through an average of around 87 gallons of water per day, compared to to 108 gallons a day for Phoenicians, and a national average of 100 gallons per day.