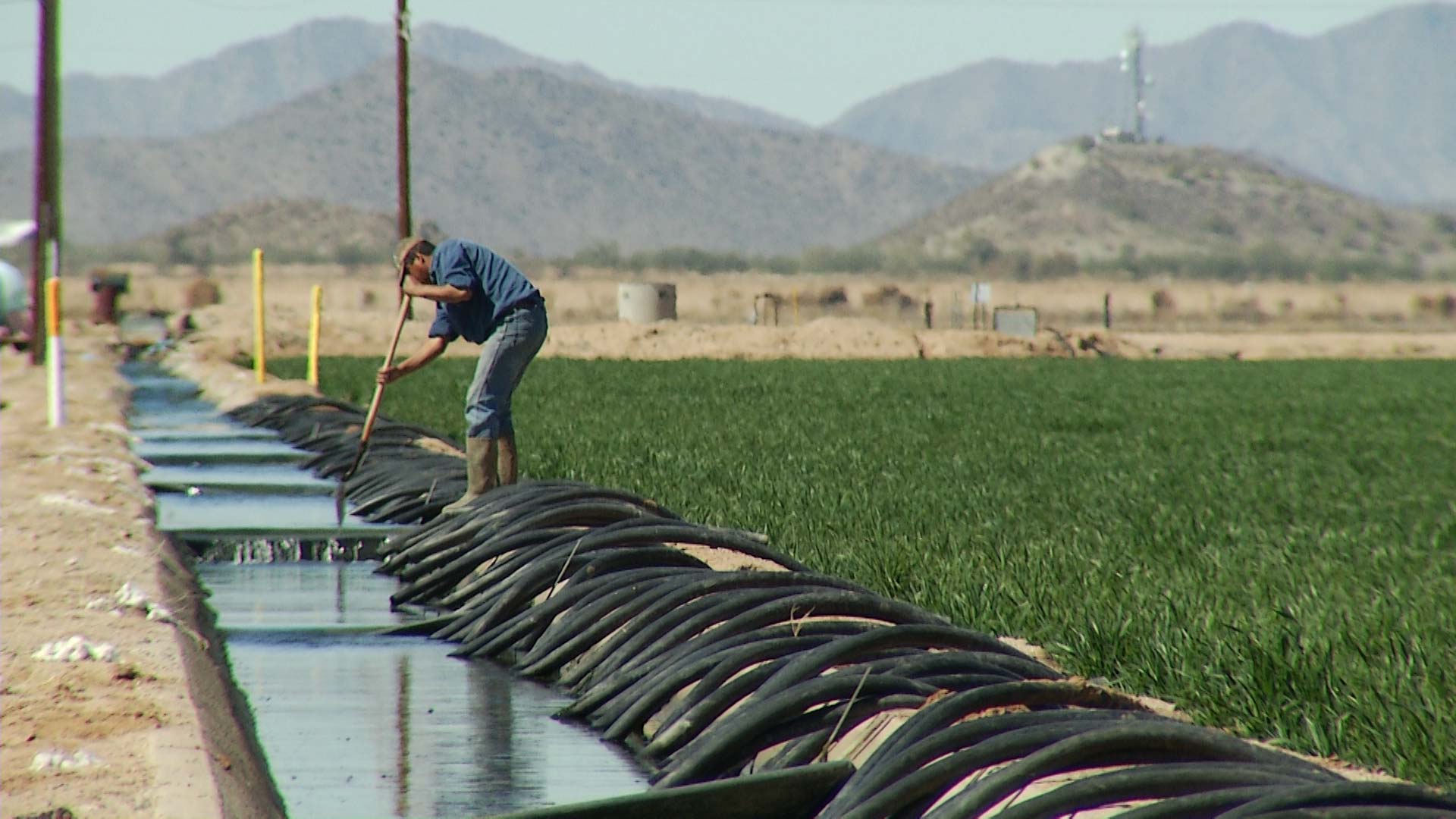 A farm in Central Arizona.
AZPM Staff
In two letters sent to Congress, governors, and regulatory officials nationwide, over 170 organizations joined the Center for Biological Diversity, requesting immediate relief in response to the climate-driven heat emergency.
The organizations ask legislators to pass an emergency relief package that would implement a heat-based moratorium on electricity, water, and other utilities from shut off, increase funding for low-income household assistance, and establish cooling centers and drinking water spaces for at-risk populations such as laborers, migrants, and unhoused populations.
Justice campaigner for the center, Gaby Sarri-Tobar, said since the start of the pandemic, the organization has worked to amass a coalition of organizations, from across the country, to call for a utility shut-off moratorium.
"This crisis is disproportionately hitting frontline communities, communities of color, low-wealth communities," Sarri-Tobar said.
Data show that these affected communities also suffer elevated levels of heat-related illnesses such as heart and respiratory diseases.
The 172 signatories include Activate 48, an Arizona-based organization made up of a coalition of the state's four largest movement-building groups.
The organization works on a variety of issues including environmental justice, engaging with communities that are left behind by the political process such as young people and people of color.

Coalition director for Activate 48 Laura Dent said Arizona is at the crossroads of the climate crisis.
"The extreme heat is having a huge impact on families across the state, so it really made sense for our coalition made up of organizations that work across the state to be part of signing on and asking Congress and governors to take action," Dent said.
The documents also ask for protections for workers.
"There are no protections at the federal level or at the state level for workers operating in extreme heat," Dent said.
Last week in Yuma, 26-year-old farmworker Dario Mendoza died after working during a heat wave.
"These are big systemic changes that are addressing the new normal of extreme heat and we know we need to continue fighting to transition away from fossil fuels," Dent said.
Sarri-Tobar said the extreme heat crisis is a direct result of reliance on fossil fuels.
"We need to invest in real solutions like renewable energy, energy efficiency, climate resilient utility systems that will be able to stay on and function, keep the lights on for families during these disasters," Sarri Tobar said.
Data show between 2020 and 2022, there were over 5.7 million instances of electricity disconnections for non-payment that occurred throughout the United States.