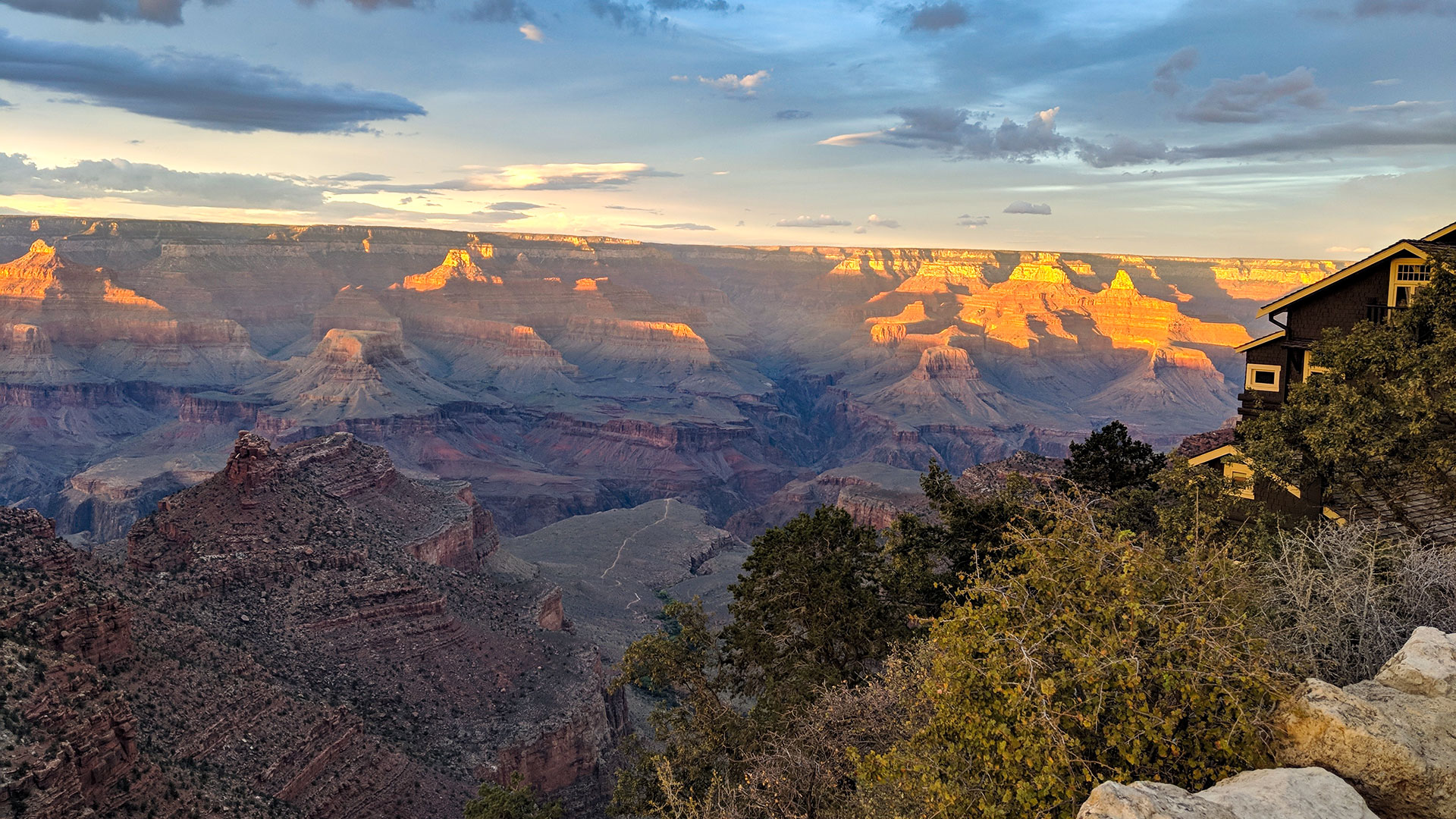 A view from the South Rim of the Grand Canyon, next to the Kolb Studio, September 2018.
Nick O'Gara/AZPM
Grand Canyon National Park announced Tuesday that it is reimplementing mandatory water conservation measures again for the South Rim due to diminished supplies.
Park officials said the water-saving measures were effective immediately as crews cannot pump water from Roaring Springs to the South Rim to replenish water stores.
They are working to re-establish water treatment and ensure drinking water is safe for the public.
Park officials said all park residents and visitors are being told to conserve and reduce water usage wherever possible in homes, hotel rooms, and campgrounds.
All concessions operations must switch to disposable dishes and utensils and alter menus to use less water for food preparation and dishwashing.
Operators also must adopt low water use for hotel room cleaning and serve drinking water at park restaurants by request only.
Hikers in the backcountry are being told to carry all their water or have methods to treat water.
Last year, the park implemented similar conservation measures on the South Rim in parts of July, August, and September until the water tank levels returned to normal.
Crews also had to repair a major pipeline break discovered last September in the inner canyon along the North Kaibab Trail.