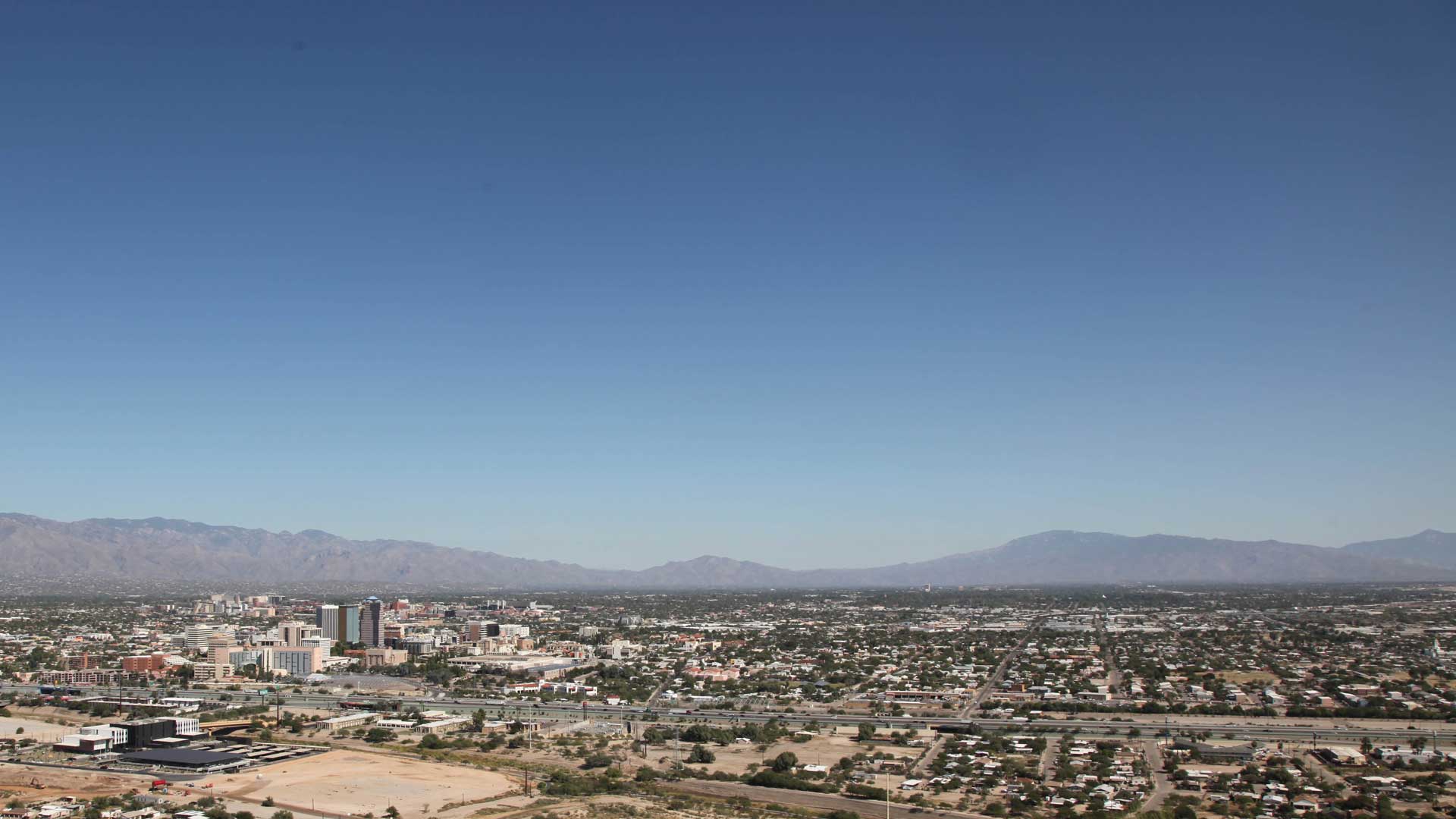 VIEW LARGER The view of the Tucson Skyline from A Mountain. Oct. 23, 2019.

Meredith O'Neil/AZPM
New data shows air quality in Tucson is among the cleanest in major western cities.
The data was compiled by Making Action Possible for Southern Arizona or MAP — a project headed up by the University of Arizona
It shows that in 2022, Tucson's air quality was rated "good" close to 52 percent of the time and that the city had moderate to good air quality more than 96 percent of the time.
The data also shows the increase in good air quality days in Tucson was nearly a 40 percent increase from 20-21 - likely due to the absence of major wildfire activity and summer dust storms.
Tucson tied with Albuquerque for fourth place among 12 western cities - coming in closely behind top 3 Colorado Springs, Austin, Texas and Portland Oregon.
Phoenix ranked last among the western cities with less than 19 percent good air quality days in 2022
The Air Quality Index or AQI has six rankings: from good to hazardous.