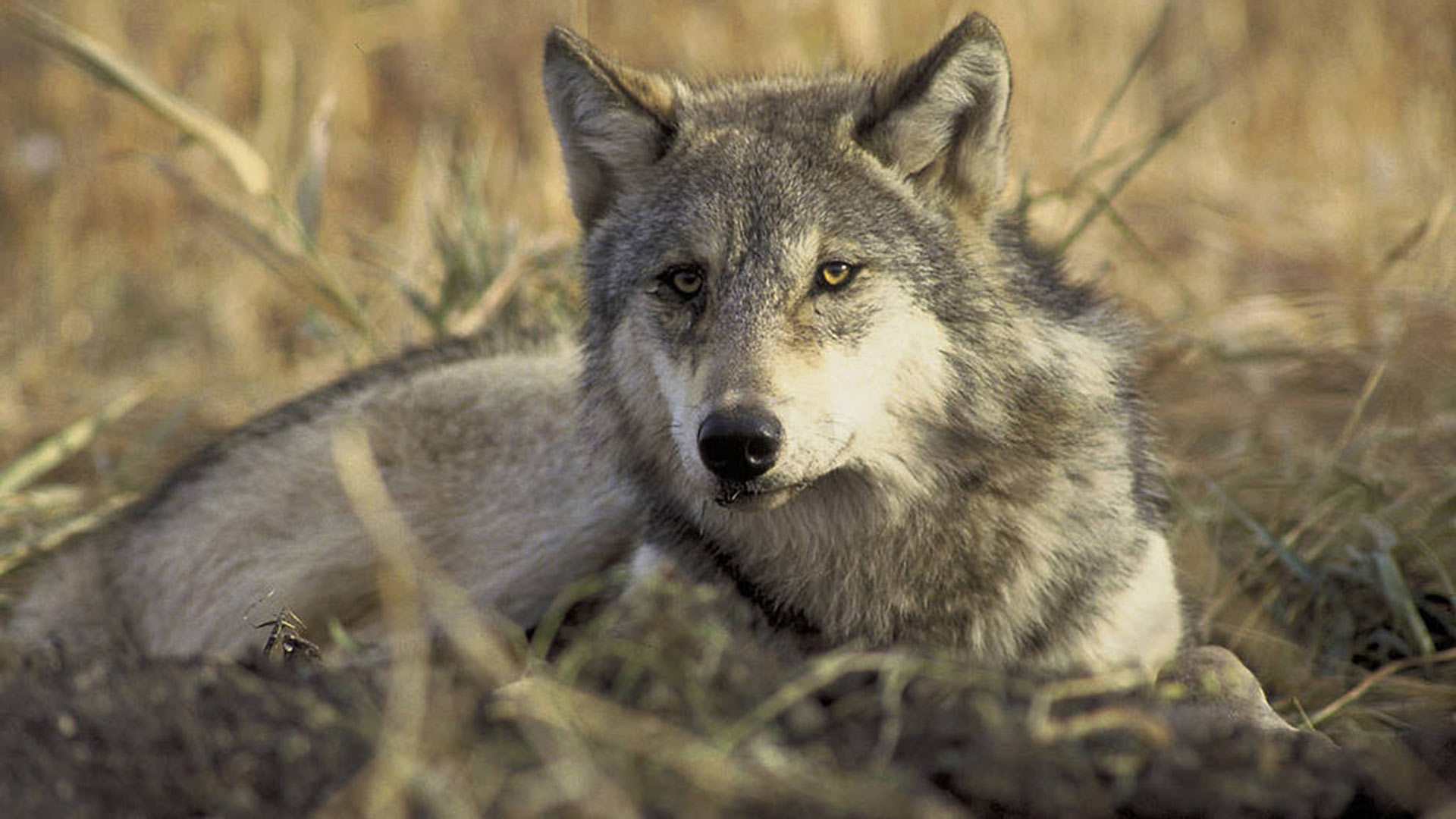 A Mexican gray wolf
US FIsh and Wildlife Service
The Western Watersheds Project, Center for Biological Diversity, and other conservation groups sent a letter to the U.S. Fish and Wildlife Service (USFWS) warning of severely low numbers of Mexican gray wolves in Mexico.
The letter indicates that the agency's Mexican gray wolf recovery efforts are faltering in the south, and that there are only four known wolves with radio collars.
"This demonstrates that, 12 years after reintroduction began in Mexico, the population there is not on track to timely reach the criteria of the Mexican Wolf Recovery Plan for delisting under the Endangered Species Act," the letter said.
Organizations ask that the service revise the Mexican Wolf Recovery Plan to establish populations in the Grand Canyon and Rocky Mountains based on recommendations made by scientists.
Fish and Wildlife does not comment on the letter, however, states that along with state partners, the agency continues to work closely with Mexico on recovery and reintroduction efforts in the southernmost population.
Aislinn Maestas with USFWS said that current estimates of the wild population of wolves in Mexico are about fifteen wolves.
The agency is also in the process of writing the five-year evaluation of the Mexican Wolf Recovery Plan.
Once completed, they will identify necessary actions to address identified needs including the feasibility of those actions, costs, timelines, and other revelation considerations.