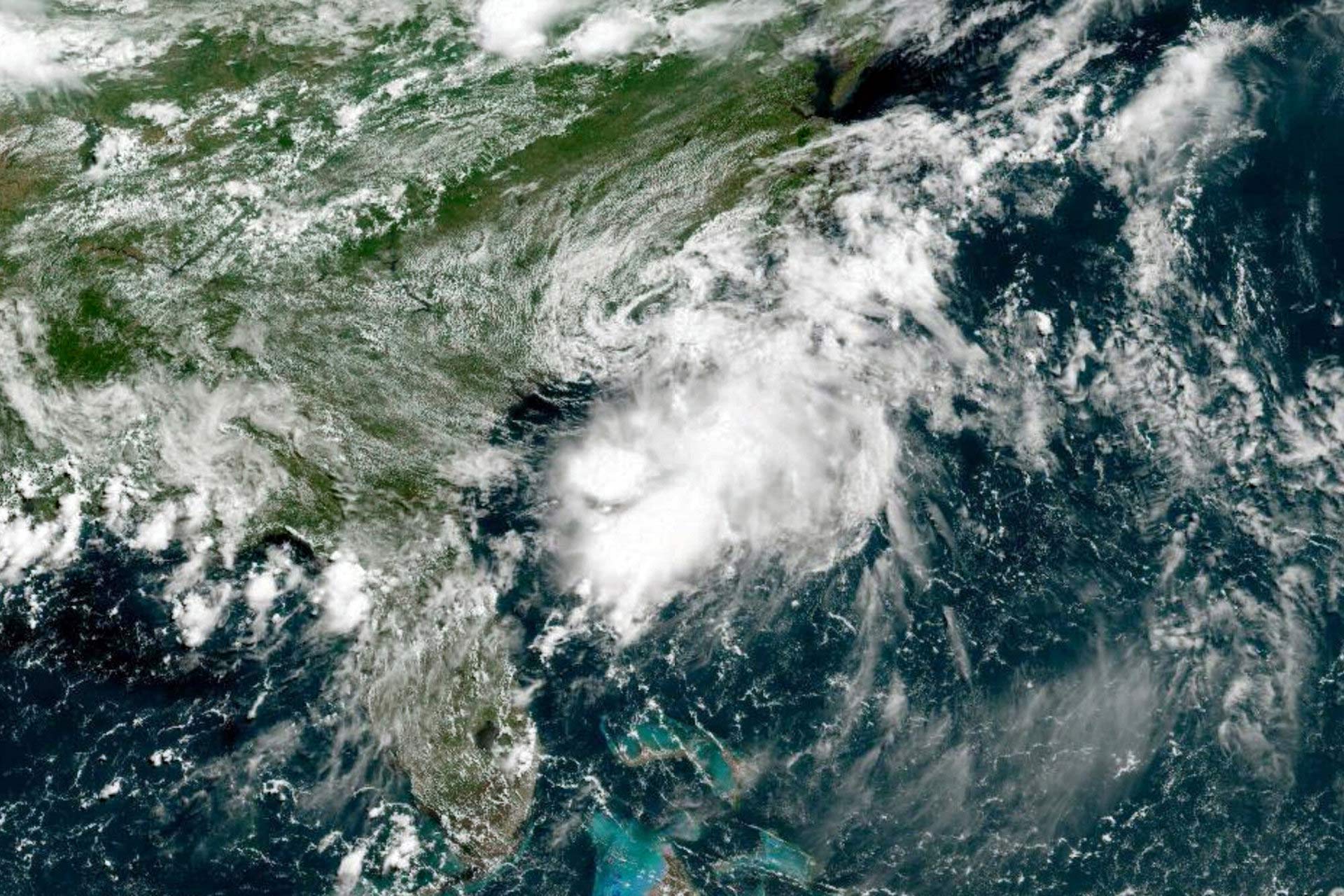 Tropical storm Colin developing off the Florida coast, 2022.
NOAA
Hurricane watchers at the University of Arizona are expecting an above average season for storms in the North Atlantic.
UA hydrology professor Xubin Zeng and his colleague Kyle Davis released their annual hurricane prediction for 2023. Zeng says they anticipate nine storms to threaten the Atlantic coast, which makes it a more active season than usual.
"But I have to say I am a bit nervous because many other groups and presenters are predicting an average hurricane season," he explained.
The prediction team is comparing this season to 2017, which saw 10 hurricanes come out of the North Atlantic. Zeng's group has successfully projected hurricane activity for the last nine years, but the predictions have always been limited to the North Atlantic.
Zeng notes his team has tried to anticipate a pre-season pattern for the Pacific Ocean.
"But we do not see a predicting skill high enough, but we did try," he said. "Just more challenging."
Hurricanes from the Pacific Ocean tend to affect Arizona and the Sonoran Desert, but El Nino sea surface temperatures in the Pacific also dictate weather patterns in the Atlantic.
Hurricane season starts June 1 and lasts through November.