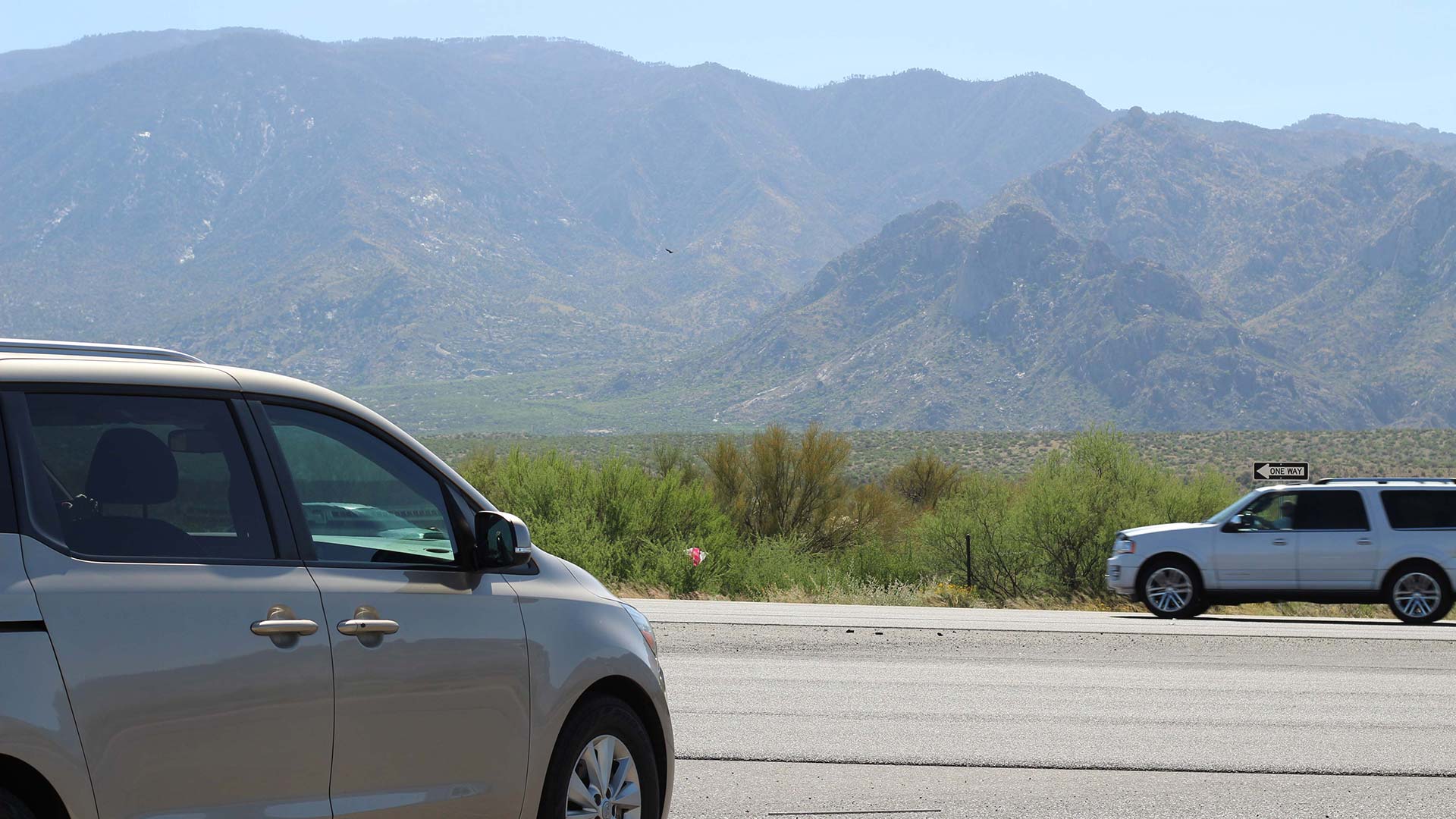 The SR 77 Wildlife Gate and Fence project is located on the west side of SR 77 (Oracle Road) at Scenic Overlook place.
Katya Mendoza, AZPM News
Oro Valley resident Patricia Miller was concerned about a letter she received from the Regional Transportation Authority back in April 2016, explaining that an 8-foot tall gate would be attached to the back of her home and wrap around her neighborhood.
"Potentially it would've looked horrible because none of us liked the wildlife gates that we have going up and down Oracle and we didn't want that attached to our homes," Miller said.
Quickly, she organized other concerned residents to brainstorm other alternatives. After going back and forth with the RTA, the Town of Oro Valley, the Arizona Game and Fish Department, the Coalition for Sonoran Desert Protection, and the Homeowners Association, a neighbor suggested folding gates.
"I think they turned out beautiful, I haven't heard any complaints," Miller said.
On Wednesday, April 19, The Town of Oro Valley celebrated the completion of the State Route 77 wildlife gate and fence project. Seven years after the project initially broke ground. It was the first of its kind in the Sonoran Desert in Southern Arizona.

The final product is located on the west side of SR 77 at Scenic Overlook Place.

Colin Beach with the Arizona Game and Fish Department said that although the wildlife bridge crossings have been in place for over five years, the wildlife has still been adjusting to the structures. The fence completion initiates year zero.
"We've got cameras at the crossing structures and we'll do some roadkill surveys out here along this stretch out front and just see how things have changed over time and see if we see reductions in roadkill, increases in wildlife species in numbers," Beach said.
Beach said that 25 species have been caught on camera including mule deer, javelina, bobcat, and mountain lions. In all well over 5,000 animals have crossed since monitoring began in April 2016.
Executive director of the Coalition for Sonoran Desert Protection said that a big part of the project was erecting game fencing that would funnel wildlife to the overpass and underpass.
"Because of what we have here in the Sonoran Desert in Pima County, we have the most beautiful preserved parks right at the edge of development," Campbell said. "And that's of course where conflicts start."