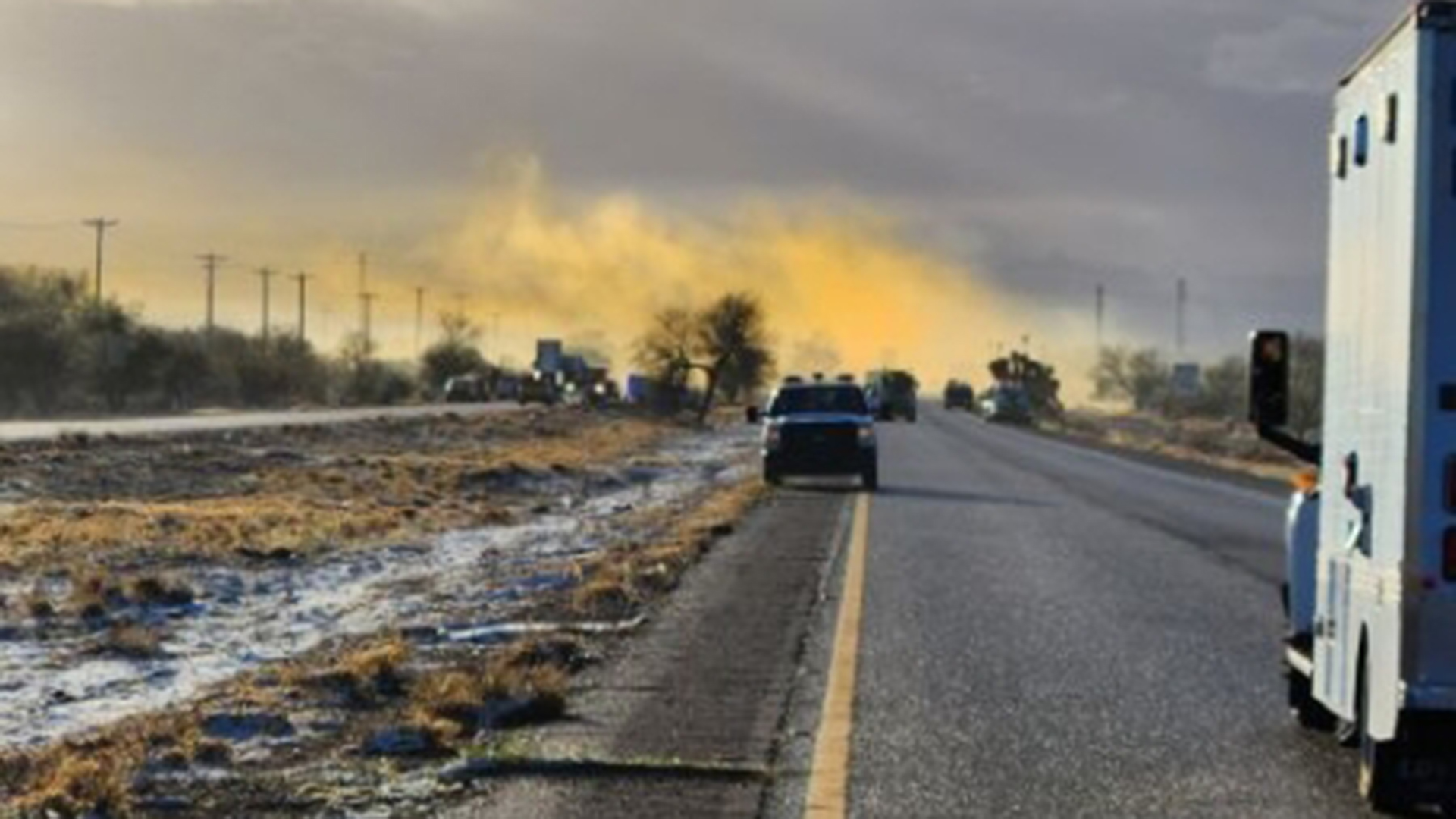 AZ DPS
Arizona Department of Public Safety officials said the incident that closed Interstate 10 for more than 24 hours and caused a toxic gas release was likely due to an issue with the driver of the commercial truck.
"[The truck carrying the nitric acid] gradually left the road and rolled over onto its side, which very often is indicative of either a fatigued driver or someone who has had some sort of medical event that led to the loss of control of the vehicle," said DPS Captain Benjamin Bullard, who was the incident commander during much of the clean-up.
DPS identified the deceased driver as 54-year-old Ricky Immel of Nevada. Immel's service dog survived the crash, and will be returned to his family.
DPS also said the nitric acid was being transported from Nevada to Alabama, and the chemical was stored in a federally-approved manner.
They added that the gas released by the leaking nitric acid is likely no longer a problem for those in the area.
"If you see the color of red, color of yellow on a surface, I wouldn't go tasting it–I wouldn't go rubbing it on my skin, but it's unlikely that this would have traveled that far," said Dr. Mazda Shirazi, medical director of the Arizona Poison and Drug Information Center.
A DPS official said workers used the dirt in the area near the crash to contain the acid and prevent it from releasing nitrogen dioxide as a way to minimize harm to people in the area, and removal of the contaminated soil is forthcoming.