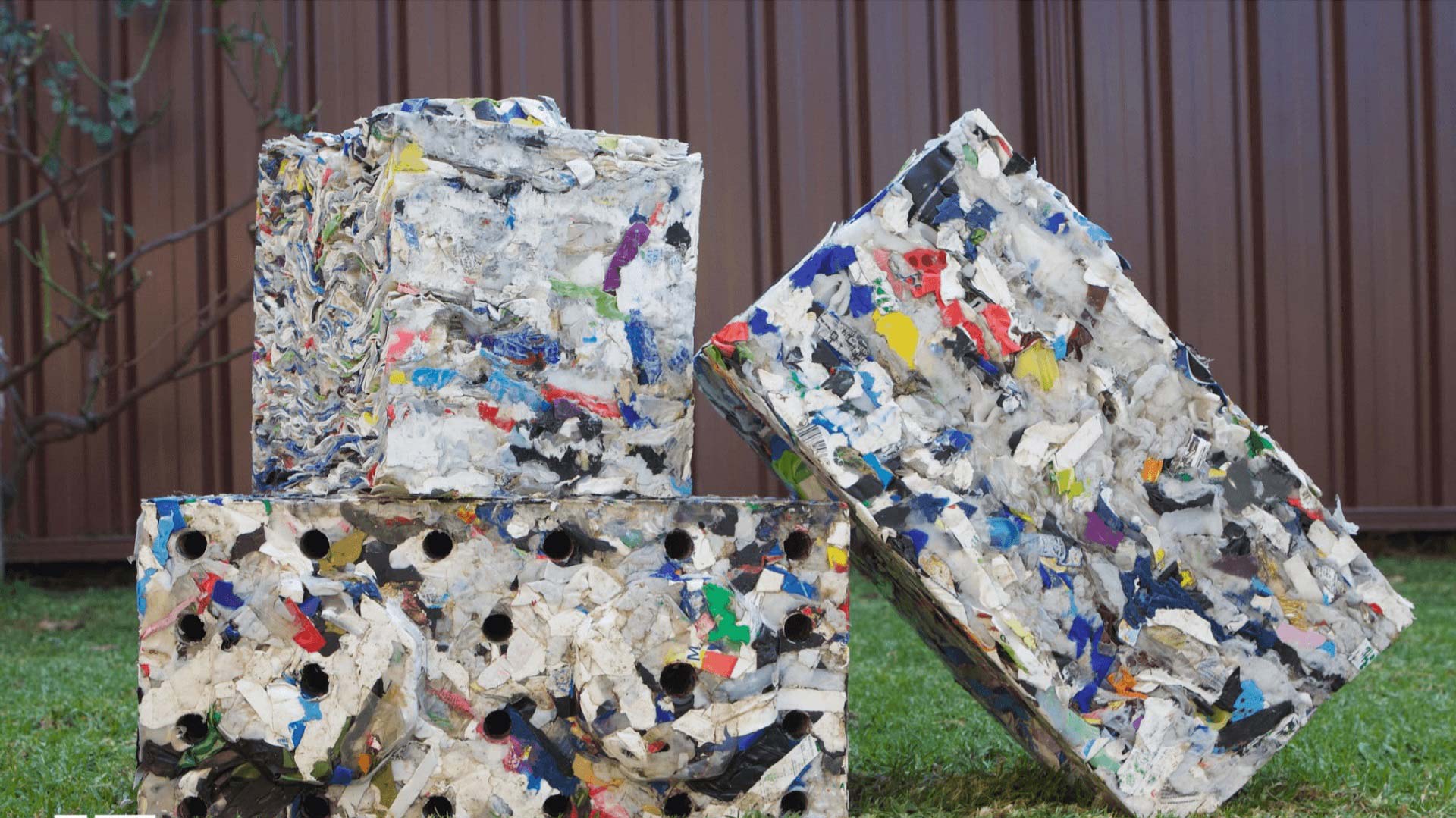 ByBlocks, produced by ByFusion from non-recyclable plastic waste.
ByFusion
Wednesday Council member Steve Kozachik will host a public meeting on the recycling program at his ward office, 3202 E. First Street, from 5:30 - 7:00 pm.
Tucson city leaders are moving ahead with a program to turn plastic waste into building materials.

Last August, Ward 6 council member Steve Kozachik set up a "roll-off" waste container outside his offices, to see if people would be interested in donating their non-recyclable waste plastic. Soon the bin was overflowing.
"The community has provided over 43 tons of non-recyclable plastic in one drop off location in the entire county. Every single zip code in the region's represented. We got people coming in from Oro Valley and Green Valley and Marana and all over the region," Kozachik said at Tuesday's city council meeting.
A California company called ByFusion pressed the plastic into blocks using its proprietary process. These "ByBlocks" as they're called, can be used like cinder blocks to make small buildings, walls and park benches.
The public reaction led the council to vote Tuesday to take the plastic program citywide and work with ByFusion to set up a Tucson processing center.