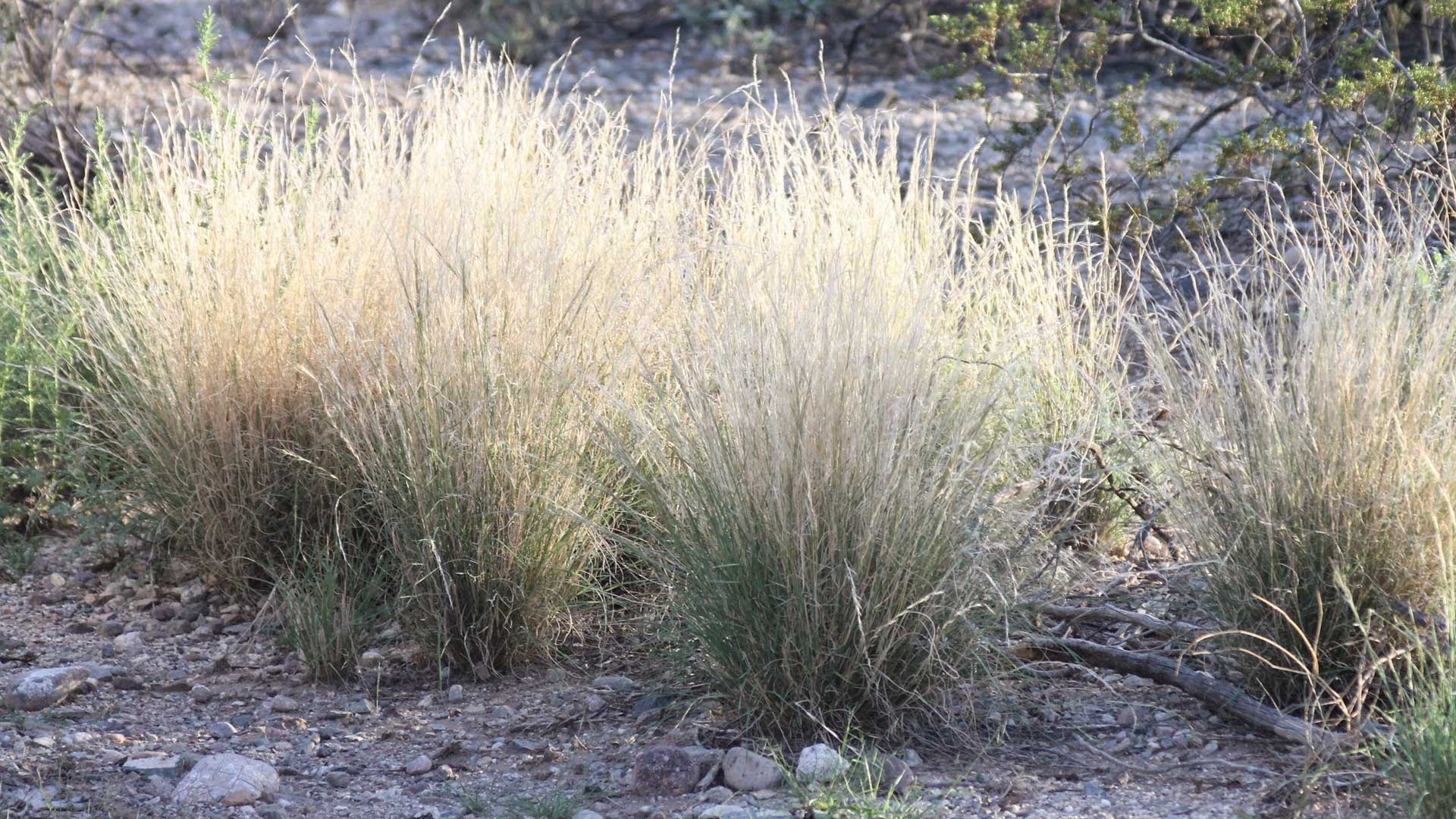 AZPM Staff
Tucsonans can expect to some partial trail closures in Saguaro National Park Wednesday as a helicopter is used to combat an invasive species.
Aerial boom spray treatments to combat buffelgrass will take place in the park's Rincon Mountain District.
Weather and wind conditions will play a role in deciding whether or not to do the treatment, which produces rain-size droplets of herbicide.
Those looking to hike and recreate in the Rincon Mountain District are encouraged to check Saguaro National Park's website for closures starting Wednesday.
Park officials say aerial spraying of buffelgrass is most effective when the invasive plant is green, so the treatment is typically done following monsoon rains.
The spraying is done in areas where buffelgrass has become the dominant plant, as it can have some detrimental effects on native plants.
Perry Grissom, a restoration ecologist at Saguaro National Park, said native grasses such as tanglehead are killed by glyphosate, the herbicide used to kill buffelgrass. But it causes little harm to larger native species.
"Saguaros, it can't get into the plant. Some of them get like little cigarette burns, a few on it. Some get more than others," he said. "Some mesquite and palo verde twigs are killed. So it will penetrate a little bit and move a little, but it doesn't harm the plant."
The variety of buffelgrass that has spread into Saguaro National Park was planted in the 1970s and 80s to help with erosion control as Tucson grew and as mines and landfills were closed, but the plant spread into areas where it was not intended.
"It's pretty mobile," said Grissom. "It's got fluffy seeds and they have little hairs on them, bristles, and they can be transported on animals or cars or people. But the long distance transportation is mainly by wind."
Grissom mostly works on invasive species, and he estimates that 95 percent of his time is spent trying to get rid of buffelgrass.
He said the species is dangerous because it is crowding out and taking water from native plants. It's also changing fire ecology in the landscape, making wildfires more common and hotter-burning than native plants can handle.