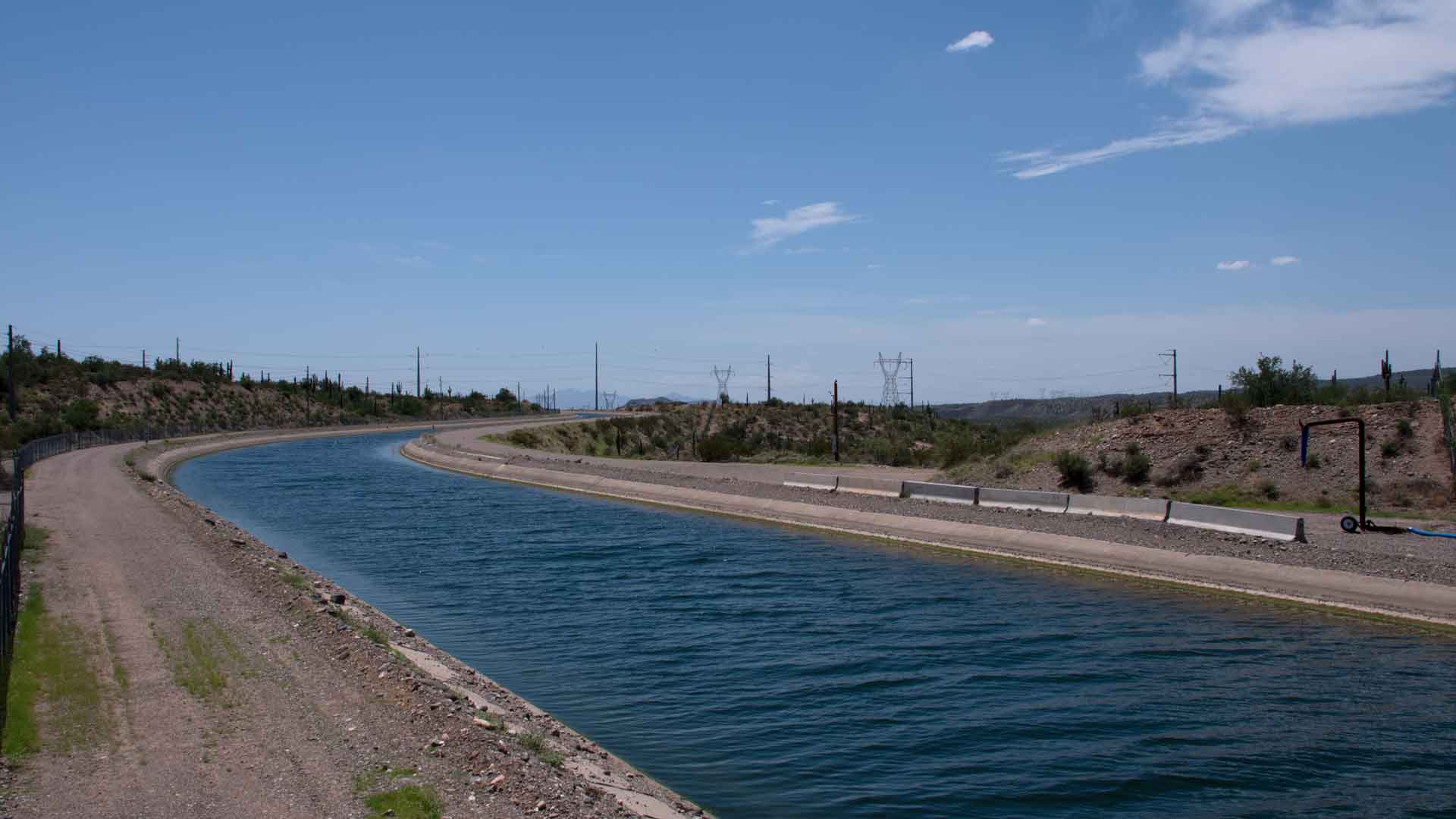 The Central Arizona Project canal north of Phoenix moves water from Lake Pleasant to southern Arizona. July 2021
Christopher Conover/AZPM
In the midst of a decades-long "mega-drought" that has left major reservoirs nearly empty, the Tucson Mayor and Council voted Tuesday to ask for the same 144,000 acre-foot allotment from the Colorado River as in most previous years.

Tucson Water Director John Kmiec says the city needs to hold on to its bargaining position, because asking for less just means other water users get more.
"If you don't take your full allocation it's essentially a voluntary walk away. You're just walking away from those deliveries, which then can be reallocated to somebody else," Kmiec said.
Tucson routinely uses about two-thirds of its CAP water and banks the rest underground. Council member Steve Kozachick urged council members to order less water next year, as a way of leading by example:
"I get negotiations. I get all that. I get that we don't want to tip our hand, but someone's got to be first," Kozachik said.
The council voted 6-1 to keep its CAP water order the same as last year. Kozachik was the lone holdout.
To learn more about the drought, subscribe to AZPM's water podcast, Tapped.