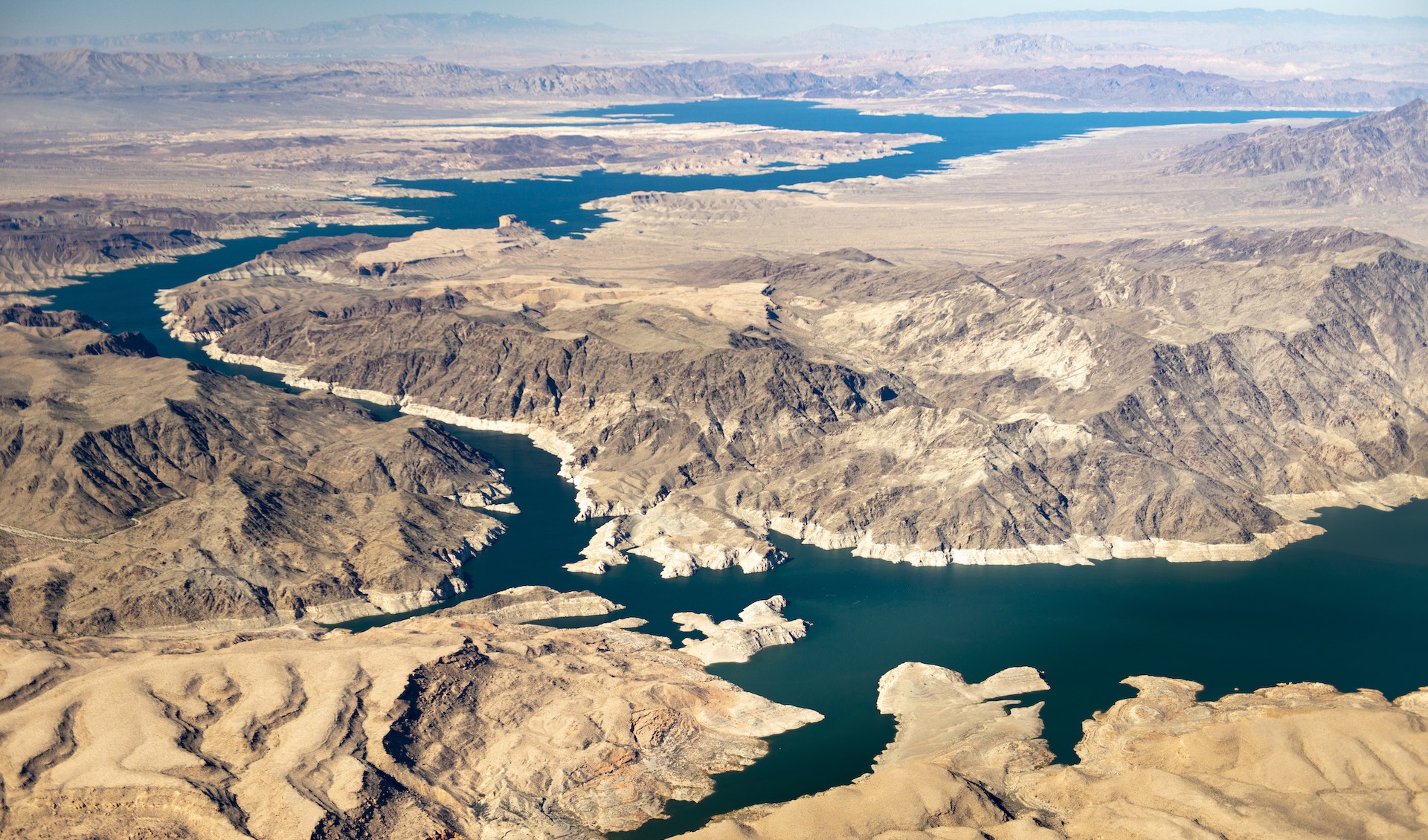 Lake Mead and the rest of the Colorado River system are shrinking rapidly. The U.S. Bureau of Reclamation has called for new conservation measures, asking states to conserve a tremendously large amount of water, and giving them a 60-day timeline to formulate a plan for those reductions.
Ted Wood/The Water Desk
The U.S. Bureau of Reclamation announced Tuesday that Arizona will lose 592,000 acre-feet of Colorado River water next year as a Tier 2 shortage is declared due to the ongoing drought.
Combined with last year's mandated cut, Arizona now must give up 21% of its allotment of Colorado River water.
The new cuts go into effect in January and are due to the dropping water levels at Lake Mead.
Nevada and Mexico will also take cuts in the amount of Colorado River water they get next year.
Lake Mead is currently less than 25% full.

The seven states, including Arizona, that depend on the Colorado River were told by the federal government to come up with a plan to further reduce water usage but missed the deadline.
The Associated Press contributed to this story.