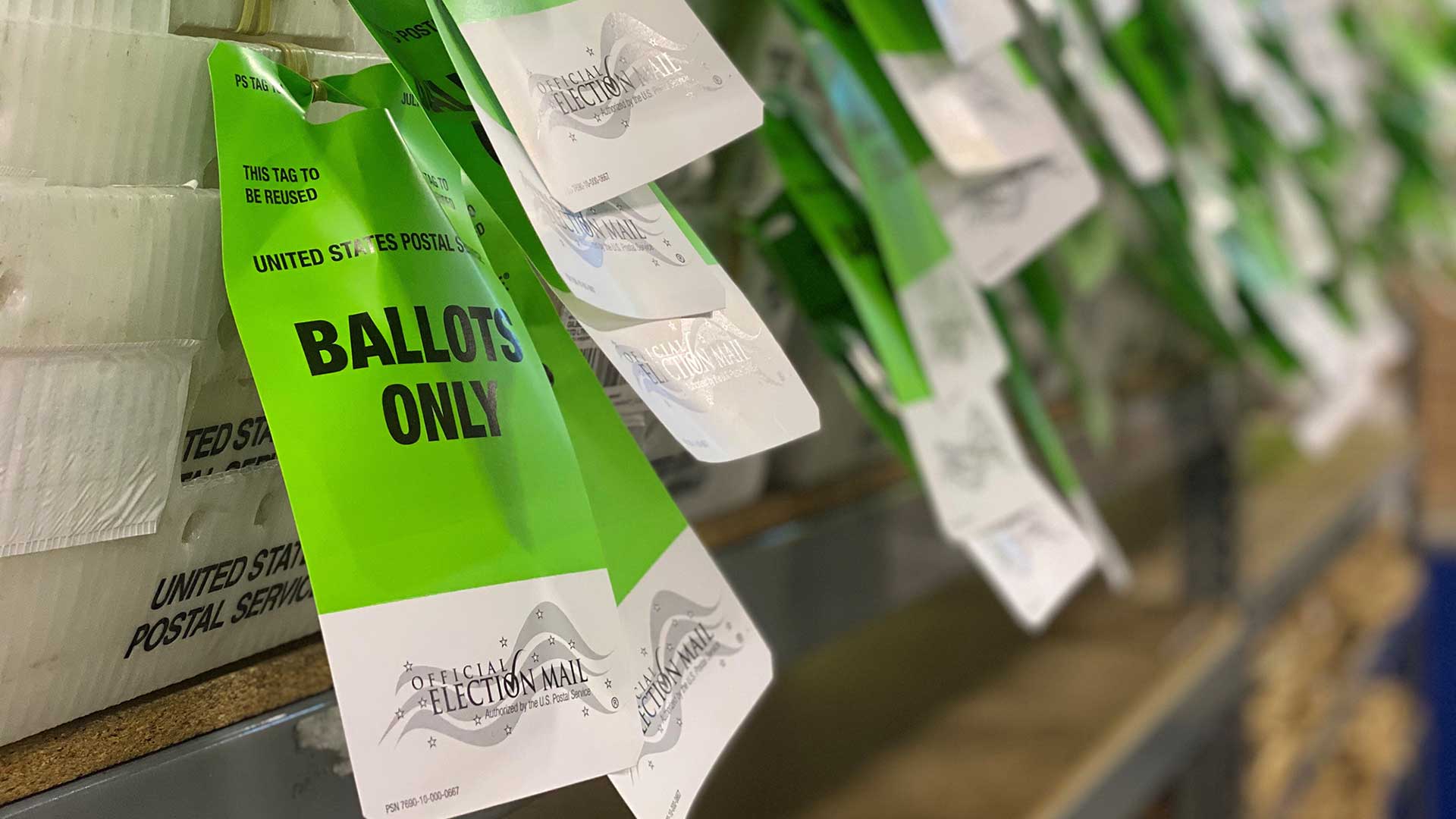 Postal bins with tags for ballots in the 2020 general election.
Courtesy Maricopa County Elections Department
The Cochise County Recorder's Office said Monday that 550 voters were mailed the wrong ballot.
Some of those voters were wrongly given a ballot that included a question on creating active management areas in the Willcox and Douglas basins. The question was wrongly left off the ballot for some voters, too.
The ballot measures could decide the future of water management in the area.
But only voters who live in those basins are allowed to vote on the issue.
The recorder's office said it is sending a postcard and corrected ballot to impacted voters.
Anyone affected who has already voted is encouraged to contact the recorder's office for more information at 520-432-8350 or via email at recorder@cochise.az.gov