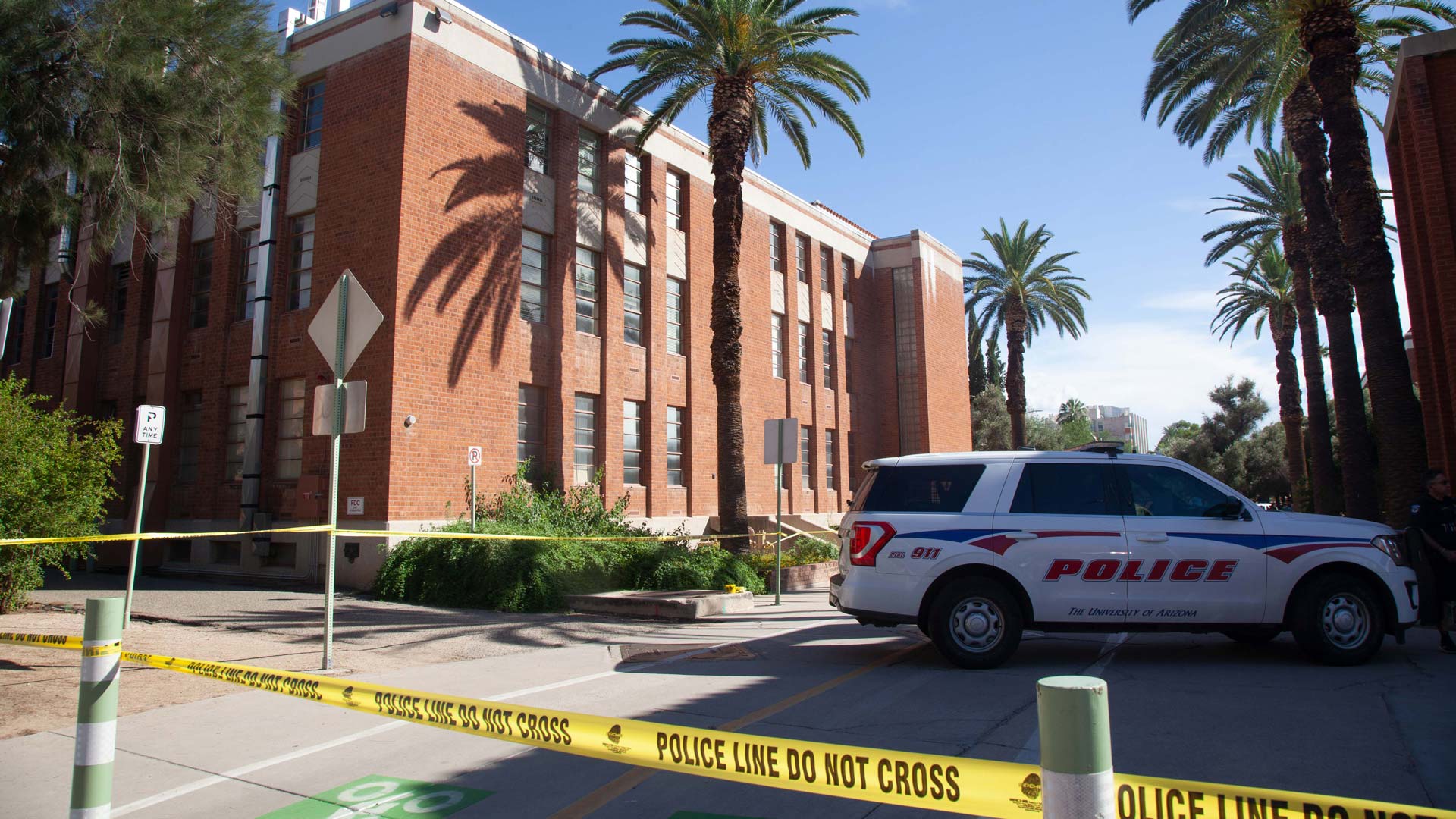 Samantha Larned/Arizona Public Media
University of Arizona officials announced on Friday, May 5, that work is underway to provide a mobile crisis support unit as it works to implement recommendations made by the external campus safety and security assessment on behalf of the PAX Group.
A new safety website was also launched to provide updates of university safety initiatives as well as ongoing adjustments to the emergency alert service, UAlert.
Chief Safety Officer Steve Patterson said that posters with safety-related contact information will be in every classroom by the fall. The posters will include emergency phone numbers, addresses, guidance on how to respond to emergency situations and the locations of safety-related items.
"Training is a key component of this, UAPD and their community engagement group are actively conducting active shooter training and emergency awareness training throughout campus," Patterson said.

Campus safety and preparedness resources are made available through the UA's EDGE Learning program.
The safety briefing came days after President Robbins announced that both Senior Vice President for Academic Affairs and Provost Liesl Folks and UA Police Chief Paula Balafas were stepping down.
Oro Valley Police Department's Commander of the Field Services Division, Chris Olson became interim UA Police Chief on Wednesday, May 3.
President Dr. Robert Robbins said that the UA aims to find a permanent police chief within the coming months and revise the criteria for the position.
"We have to have a real focus on being a good ambassador, building connections, building trust through mutual respect and patience with all the university community," Robbins said. "As well as being a very seasoned law enforcement individual."
Campus safety and security changes come about a month after the UA announced the newly-established Office of Public Safety and Chief Safety Officer position.