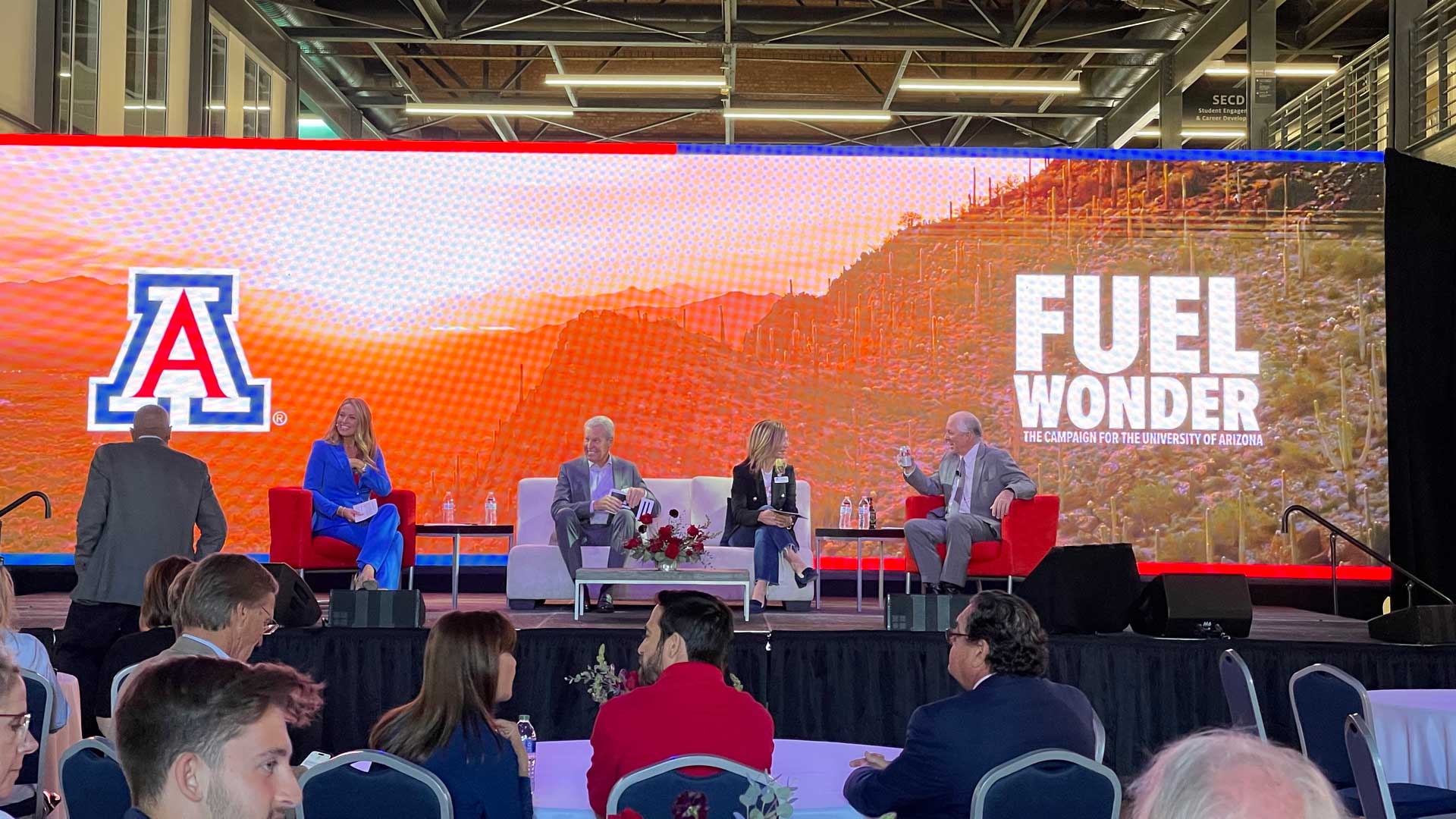 University of Arizona officials announced the public portion of their Fuel Wonder fundraising campaign on Nov. 3, 2023
Hannah Cree, AZPM
The University of Arizona launched the public portion of a new funding campaign they're calling "Fuel Wonder." at a news conference Friday morning. At the launch, the university announced a head start of nearly $120 million in recent donations.
UA alumni and founder of the University's new Center for Retailing Terry Lundgren said students will see the benefits of the money immediately.

"9 out of 10 students at the University of Arizona require some sort of funding to get through college. Giving them that opportunity is what this campaign is all about," he said.
University representatives said the campaign is already over $2 billion dollars into its $3 billion dollar goal. That includes every donation received since 2017.
University President Robert Robbins said priorities for the funding include multiple building renovations and new student success programs.

AZPM's Bridging Communities campaign is part of Fuel Wonder.