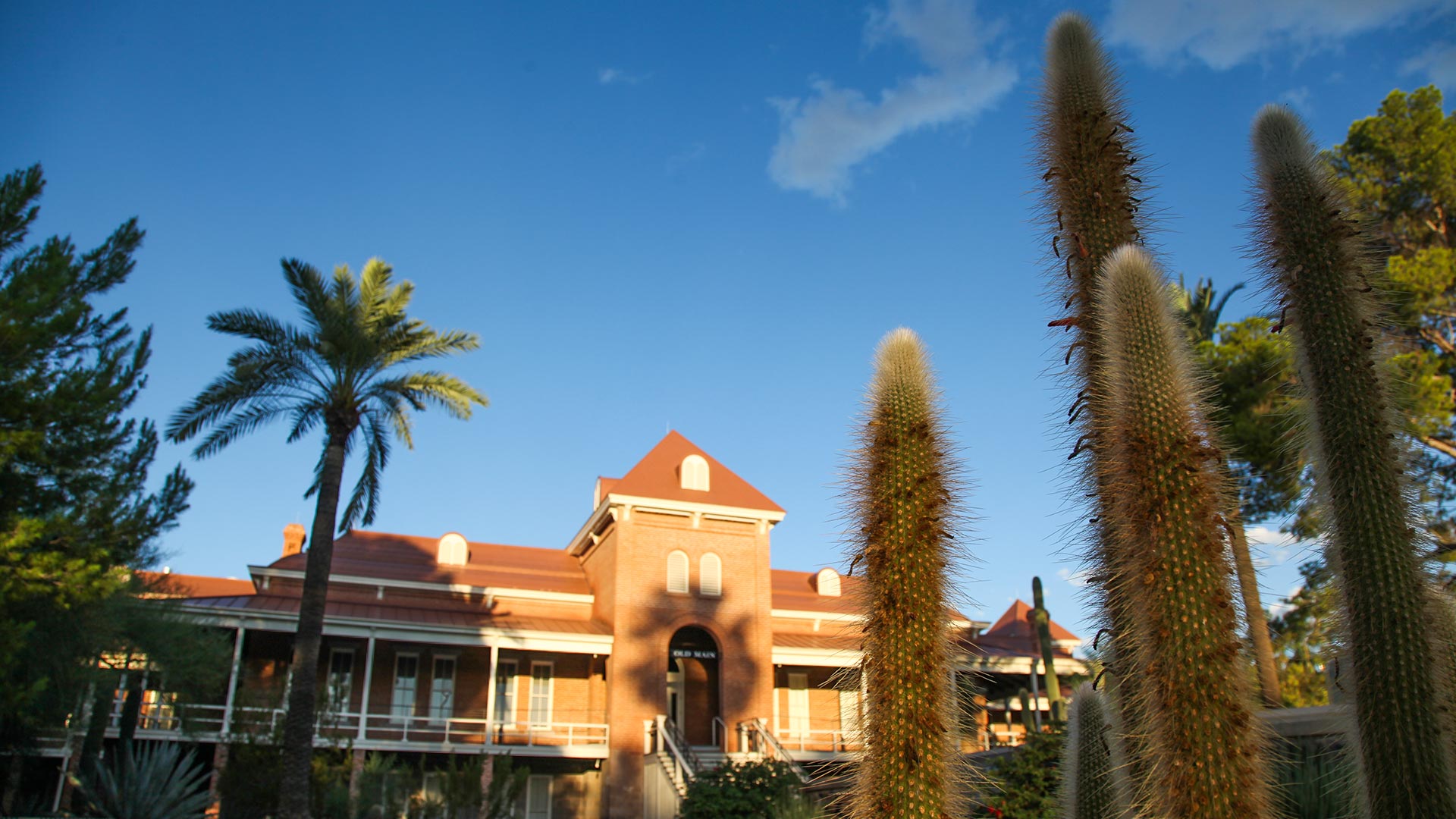 The west side of Old Main on the University of Arizona campus.
Nick O'Gara/AZPM
The Arizona Board of Regents is in Tucson this week for their November Board meeting.
The board is set to make a final vote on the University of Arizona's proposed tuition changes that would streamline costs into three categories: base tuition, student engagement fees and a college fee model. UA's Chief Financial Officer Lisa Rulney said the proposed changes come after ABOR asked UA to match their financial structure to Arizona's other public universities, Northern Arizona University and Arizona State University.
UA President Robert Robbins is also set to make a State of the University address that will look at the university's progress, places to work on, and initiatives for the future. The speech comes two weeks after UA reported that they are in a financial crisis. Since then, some faculty and staff have called for an audit of UA's finances.
The United Campus Workers of Arizona and the Arizona Students' Association is set to hold a rally at noon before ABOR's public meeting. During that time, both the union and association are expected to express concern over UA's finances, freedom of speech, wages for contingent faculty, and the recent attack that occurred on ASU's campus against an LGBTQ faculty member.