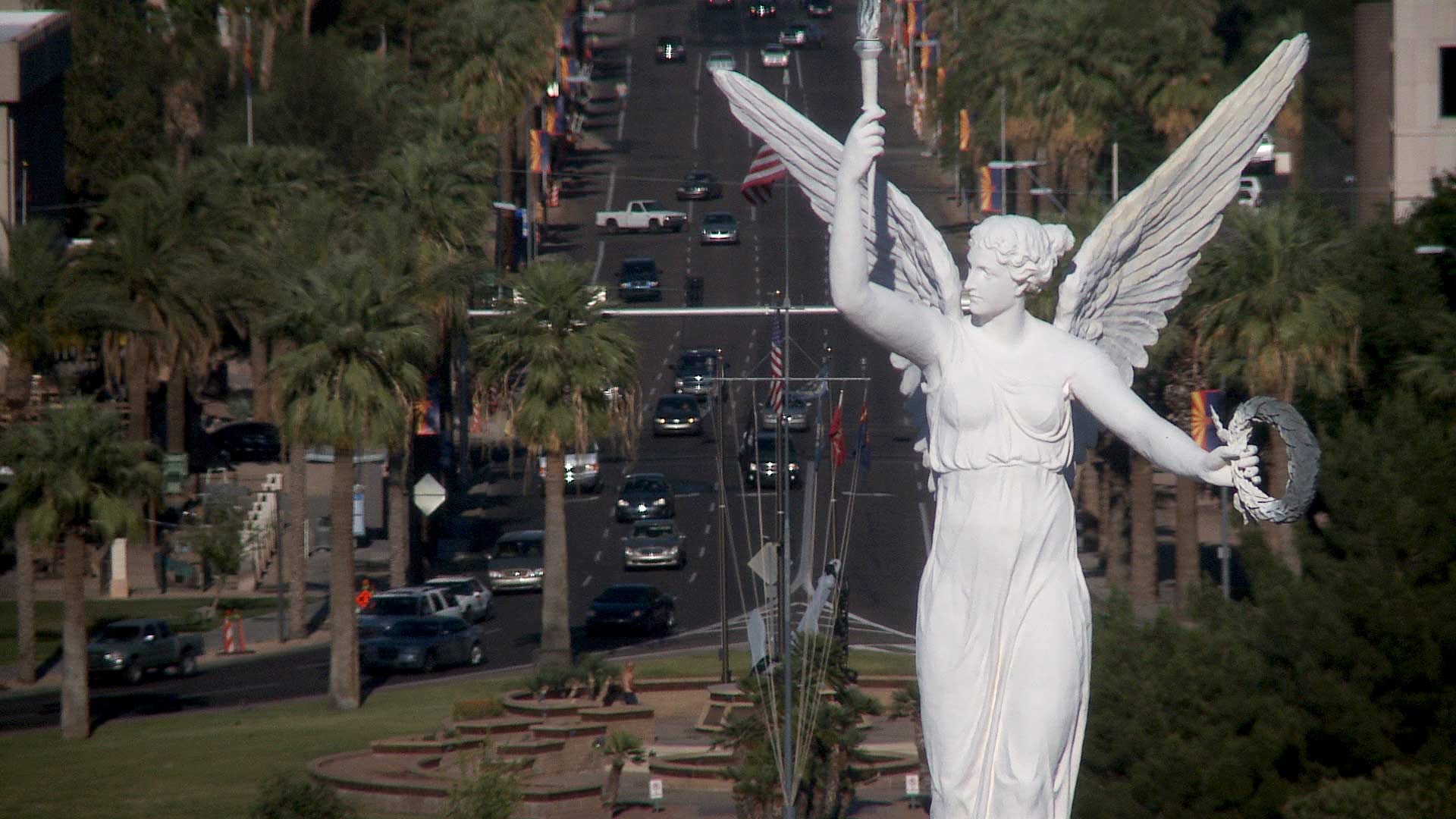 File image of the Winged Victory weather vane atop the copper dome at the historic Capitol Building in Phoenix.
AZPM Staff
The Arizona legislative committee overseeing the state's controversial Empowerment Scholarship Accounts met yesterday to discuss concerns over the program's multi-million dollar spending.
Legislators like Democrat Rep. Nancy Gutierrez asked directors of the ESA program for more transparency into the demographics of students that receive state vouchers for private or alternative education.
"We've asked before, can you tell us how many students came from private school, and we were told that you weren't collecting that data. So if you're not collecting the data, how do you have those numbers?" Gutierrez said.
John Ward, Executive Director of the ESA program for the Arizona Dept. of Education, could only provide that 40% of ESA students switched over from public school. When questioned why the data was not provided to legislators, he said certain data is only available to him in certain circumstances due to the infancy of the program.
"Yes, there were probably many families who were attending private schools who have switched over. But now I think the trend is that most students are coming from public schools," he said.
Ward said the program is working on improving transparency by creating a public-facing data dashboard where he said the legislature's questions about student statistics would eventually be answered.
Over 70 thousand students are enrolled in ESAs. The Arizona Department of Education has projected the program will cost $900 million in the next fiscal year, something that the activist group Save Our Schools Arizona has voiced serious concerns about.
"No new data was provided, and no further information around who is using vouchers or how they are being used was offered. However, the Joint Legislative Budget Committee verified that the vast majority of universal (non-special education) students represent costs to the state, confirming our analysis that ESA vouchers do not save the state money," the organization said in a statement.
The program was originally created in 2011 to provide private school tuition to students with disabilities. In 2022, the legislature made the program universal, meaning that any Arizona student could receive funds.
The lack of oversight on the ESA program has been called into question lately, as recent reporting showed millions of dollars of ESA funds have been used on what some call non-educational activities like toys, ski passes, and pianos.