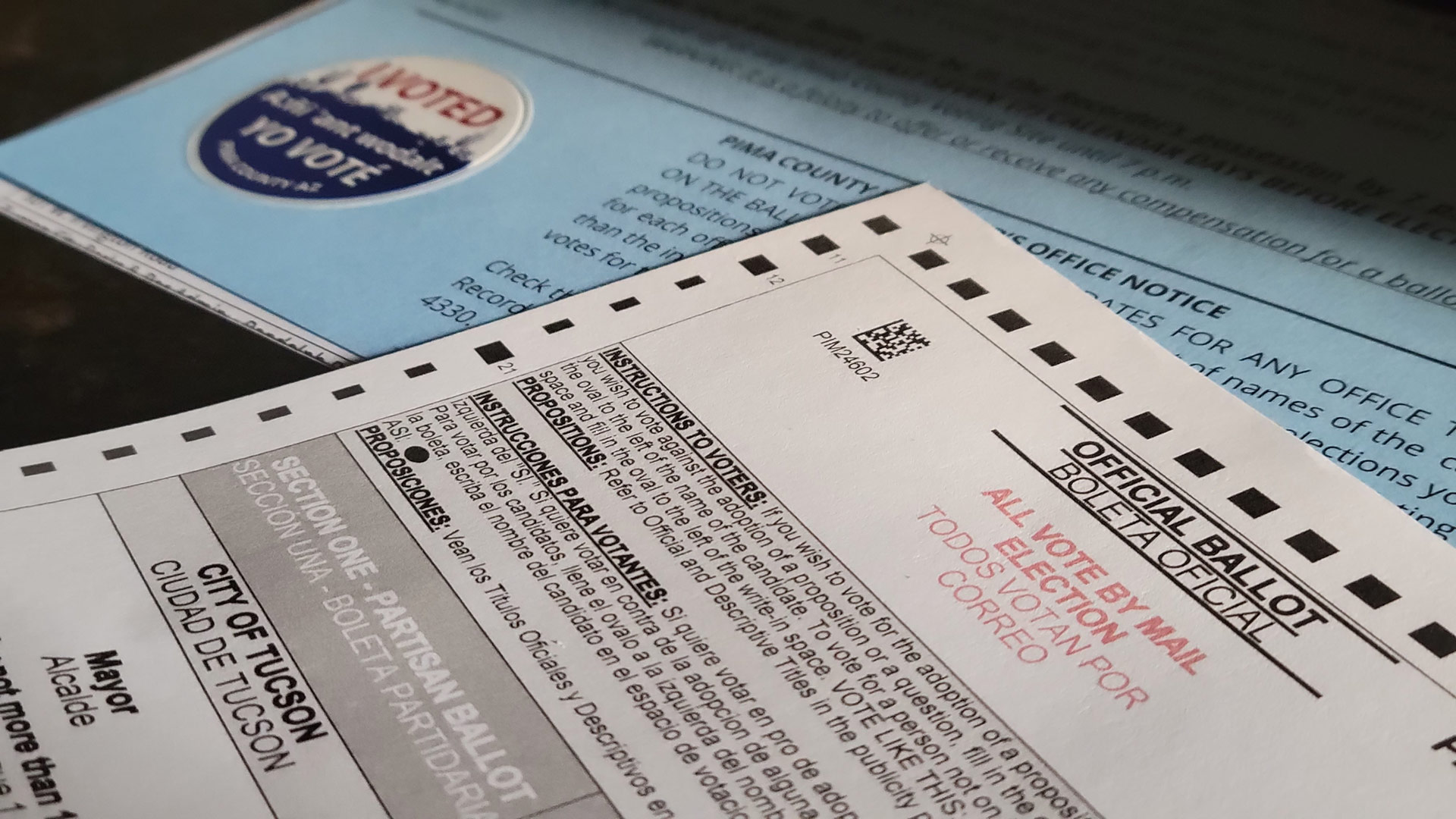 A mail-in ballot from the 2023 Pima County Election.
AC Swedbergh / AZPM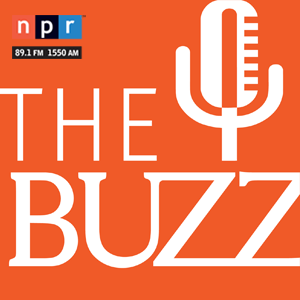 It was a clean sweep for Pima County's school districts in this week's off-year election. Every district that sought the okay for a bond or budget override succeeded.
That includes propositions put forth by Sunnyside and Tucson Unified school districts, both of which had not seen a voter-approved funding boost in years.
"Tucson Unified appears to have turned out this year pretty well down there, the entire county actually turned out pretty high for an off-cycle year here, with not a lot of races on these ballots," said Nicky Indicavitch of Save Our Schools Arizona.
Indicavitch said Pima County followed a larger statewide trend, where most bonds and overrides were approved by voters.
"Arizona voters typically do come out and support public schools in these local elections. That trend held, and I think it is a signal from voters. They still love public schools and they're not going to budge on that, it appears."
She called the results a pleasant surprise.
"Going into the election, we had seen some pretty dirty tactics from opposition in some of our communities. I thought there was a chance that might be successful and it was not largely. If you look at some of the districts where those tactics were deployed, they passed and I think they might have passed at higher rates because of some of that."
Results have yet to be finalized and some races could come down to the final few ballots. Among them is a bond for Willcox Unified School District, which had a margin of 24 votes after election day, with no updated results happening since Tuesday night.
In the elections for Tucson Mayor and City Council, incumbent Democrats continued their stranglehold on city government, extending their dominance to seven straight elections.
The closest race came in Ward One, where current council members Lane Santa Cruz defeated challenger Victoria Lem by 25 points.
To hear discussion of the results of that race with AZ Luminaria's Becky Pallack and Tucson Agenda's Curt Prendergast, listen to the second half of the episode.
MORE:
Arizona
,
Arizona Government
,
Cochise County
,
Education
,
Election 2023
,
Government
,
Kids
,
News
,
The Buzz
,
Tucson
,
U.S.