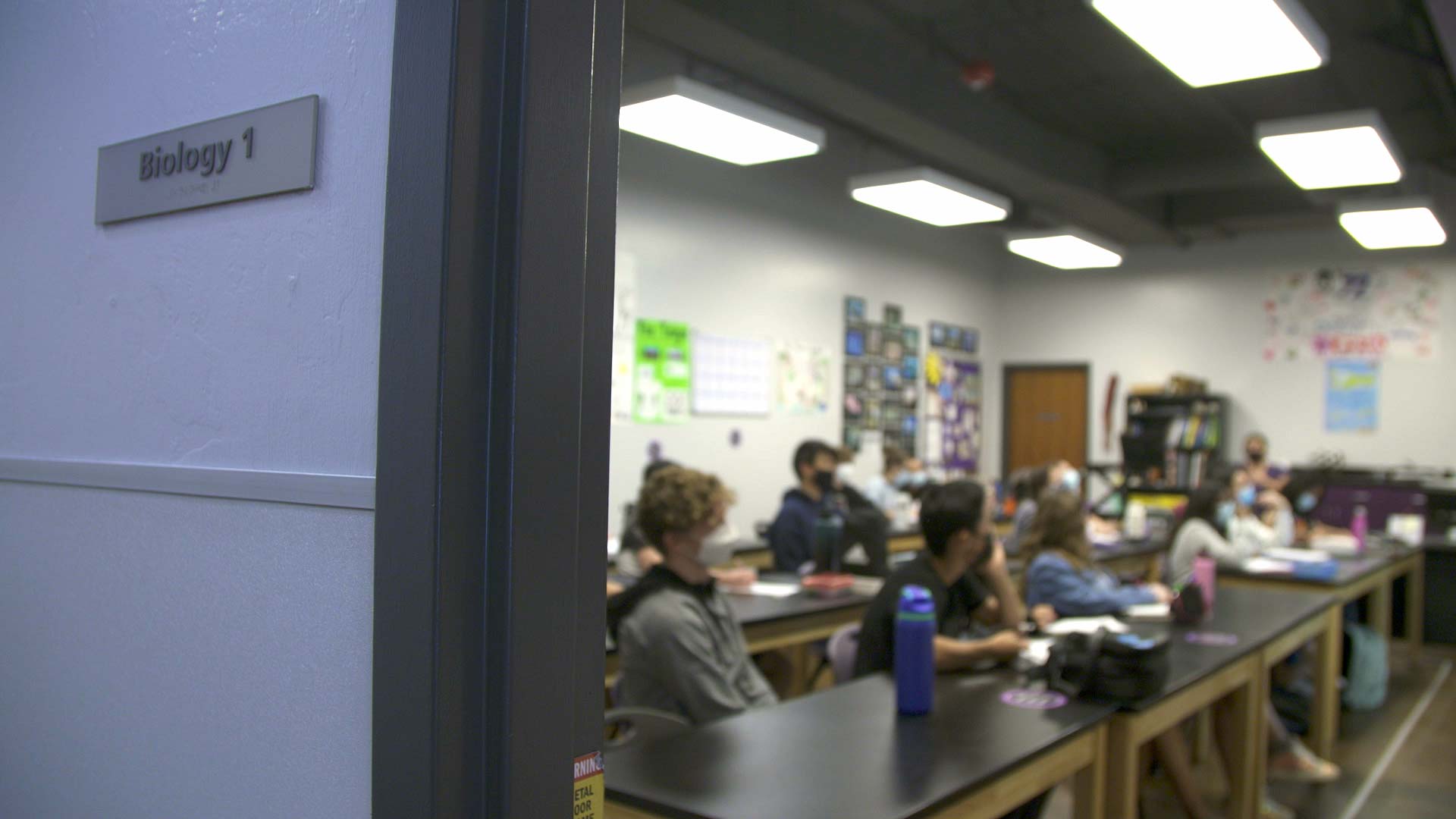 Students attend a biology class at BASIS Oro Valley.
AZPM Staff
The Arizona Department of Education released its annual report card for schools throughout the state. In Pima County, there was only one school that received an F grade, Tucson Preparatory Academy.
It is an alternative school that works with at-risk students.
Across the rest of Southern Arizona, there were no F grades.

The Department of Education uses a number of factors including proficiency in math, science, and language arts, and graduation rates to determine school grades.

You can search schools throughout the state to see their grades.