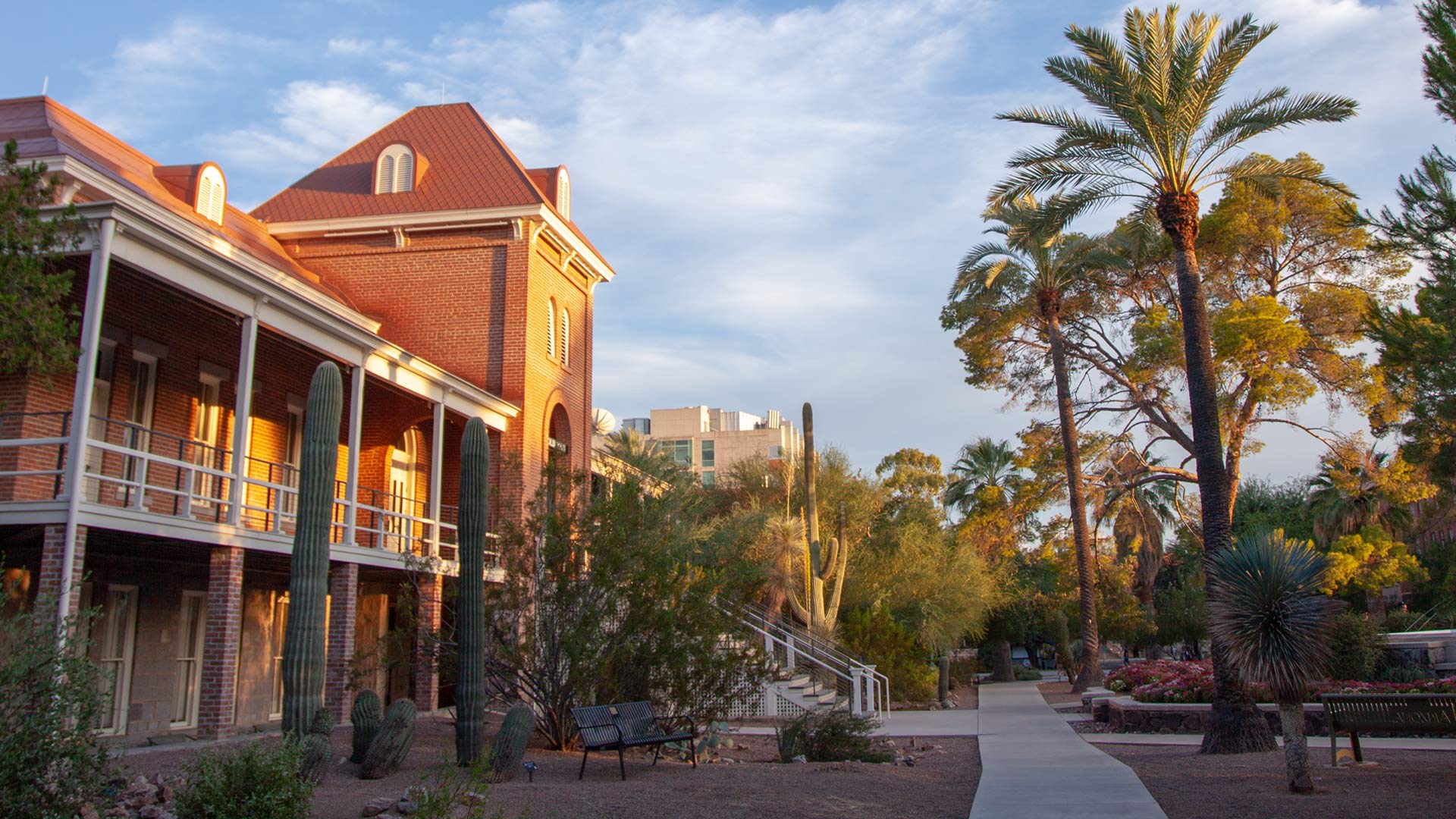 The west facade of Old Main on the campus of the University of Arizona. From August, 2019.
AC Swedbergh/AZPM
The University of Arizona was recognized as a Fulbright Hispanic Serving Institute leader for the third year in a row. The U.S. Department of State's Bureau of Educational and Cultural Affairs made the announcement on Monday.
UA is one of the 21 HSIs in Arizona, with over 25% of undergraduate students identifying as Hispanic. The University was recognized for sending/hosting the international members of Fulbright, along with support and engagement on-campus.
UA HSI Initiative Vice President Marla Franco said, "Ensuring that substantive opportunities like the Fulbright Program are accessible to our students and employees is an essential part of being an HSI."
In 2022-2023 UA set a record for 17 fellowships awarded to faculty members.