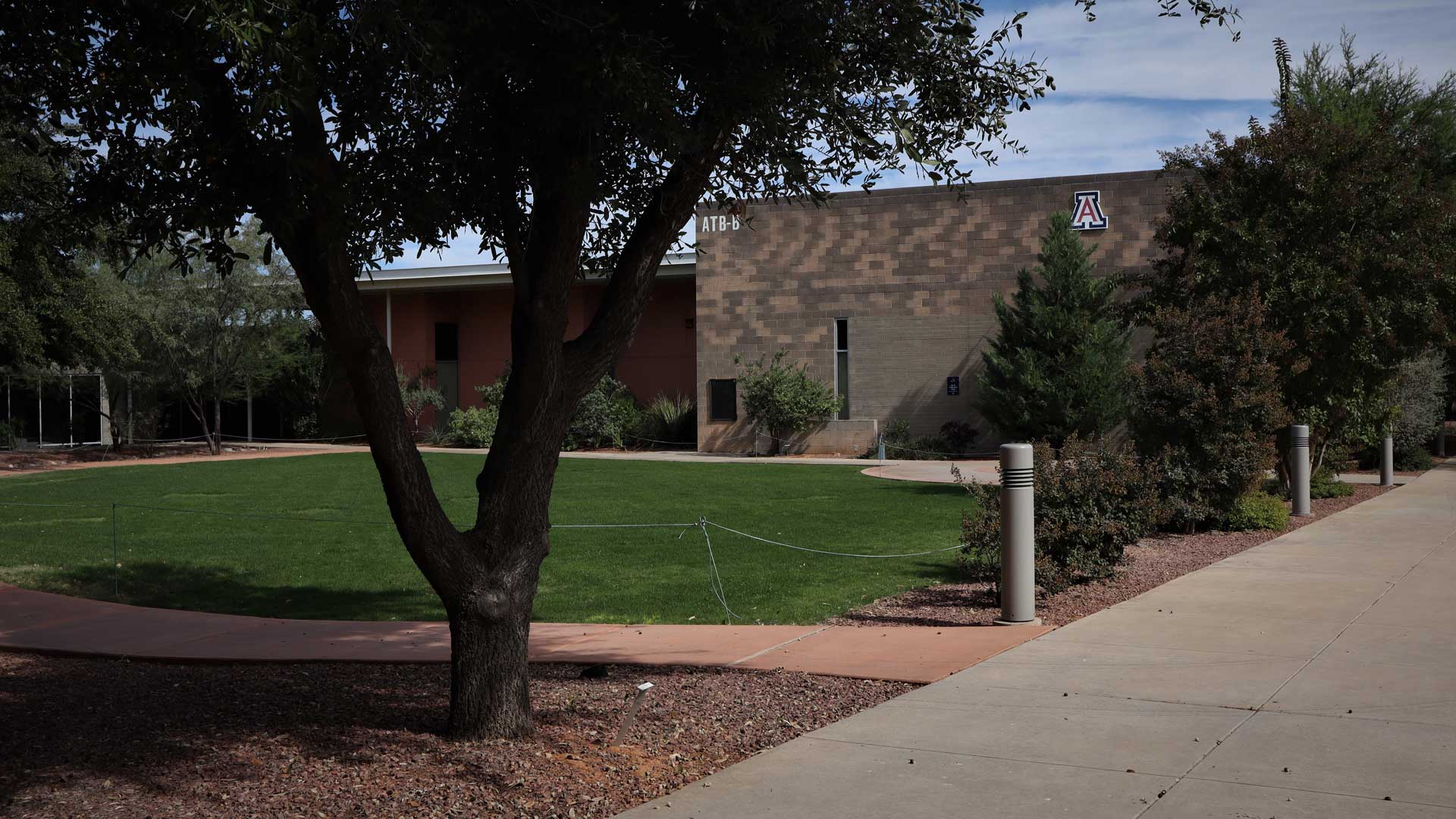 The University of Arizona College of Applied Science and Technology in Sierra Vista. November 2022
Summer Hom, AZPM
The University of Arizona's College of Applied Science and Technology is hosting its 20th annual Dining Under the Stars event this Saturday from 6pm-9 pm in Sierra Vista.
The event, which began in 2002, is hosted by the University South Foundation to raise money for scholarships for UA students in Cochise County according to foundation board president Mike Boardman.
"The event was created as a community fundraiser with several objectives in mind: one is to involve the community," said Boardman. "And over the years we have — the foundation has provided … Over $600,000 dollars in scholarships and grants to students."
Callie Groth, UA South Foundation board member, and Owner and Chief Executive of BlackBar Engineering, said that attendees will get to hear from past UA foundation scholarship winners and will also have access to the Patterson Observatory during the event on Nov. 5.
"So the Huachuca Astronomy Club, they always volunteer, they run the observatory," Groth said. "And they are throughout the night hosting people to go in."
Boardman said that the event will feature live entertainment from Desert Fever, hors d'oeuvres from Pizzeria Mimosa, and catering from Texas Roadhouse. Boardman added that they wanted to create a fundraiser that would give back to the community and showcase what CAST has to offer.
"So instead of raising money going door-to-door or selling things in front of Walmart — those are all perfectly good ways to raise money," said Boardman. "We wanted to involve the community and get them here to see the facilities and hear the testimonials and so forth. And the second is, the theme has always been Dine Under the Stars because very few people in the community are aware of the Patterson Observatory — which is the largest publicly available telescope."
Groth said that there will also be a silent auction, which will have "a one-night stay, all expenses paid, to the Desert Oasis Loews Ventana Canyon Resort. We have various tickets to the University of Arizona sporting events. We have men's basketball, women's basketball …And then, we also have men's football to various games with that as well."
For the live auction at the event, a horseback ride along the Arizona-Mexico border and dinner for two is up, hosted by Hangar Ranch. A half steer of Arizona grass-fed beef and a private tour and beer tasting at the Tombstone Brewery's new Sierra Vista location will also be among the items auctioned off.
And yes, Groth confirmed that the "fan-favorite" ride along with Cochise County Sheriff Mark Dannels is also in the running for the live auction.
"That is always loved and it goes for a very high dollar," said Groth.
In the end, Groth and Boardman said that it's about increasing opportunities for Cochise County residents to get their education, and careers jump-started locally.
"We're trying to raise access and increase access to higher education for people here," said Groth. "So that way, you know, fewer people are kind of blinded by the city lights you know, and want to leave. They want to stay right here knowing that there's help here and that they don't have to move away and go get other jobs to do."