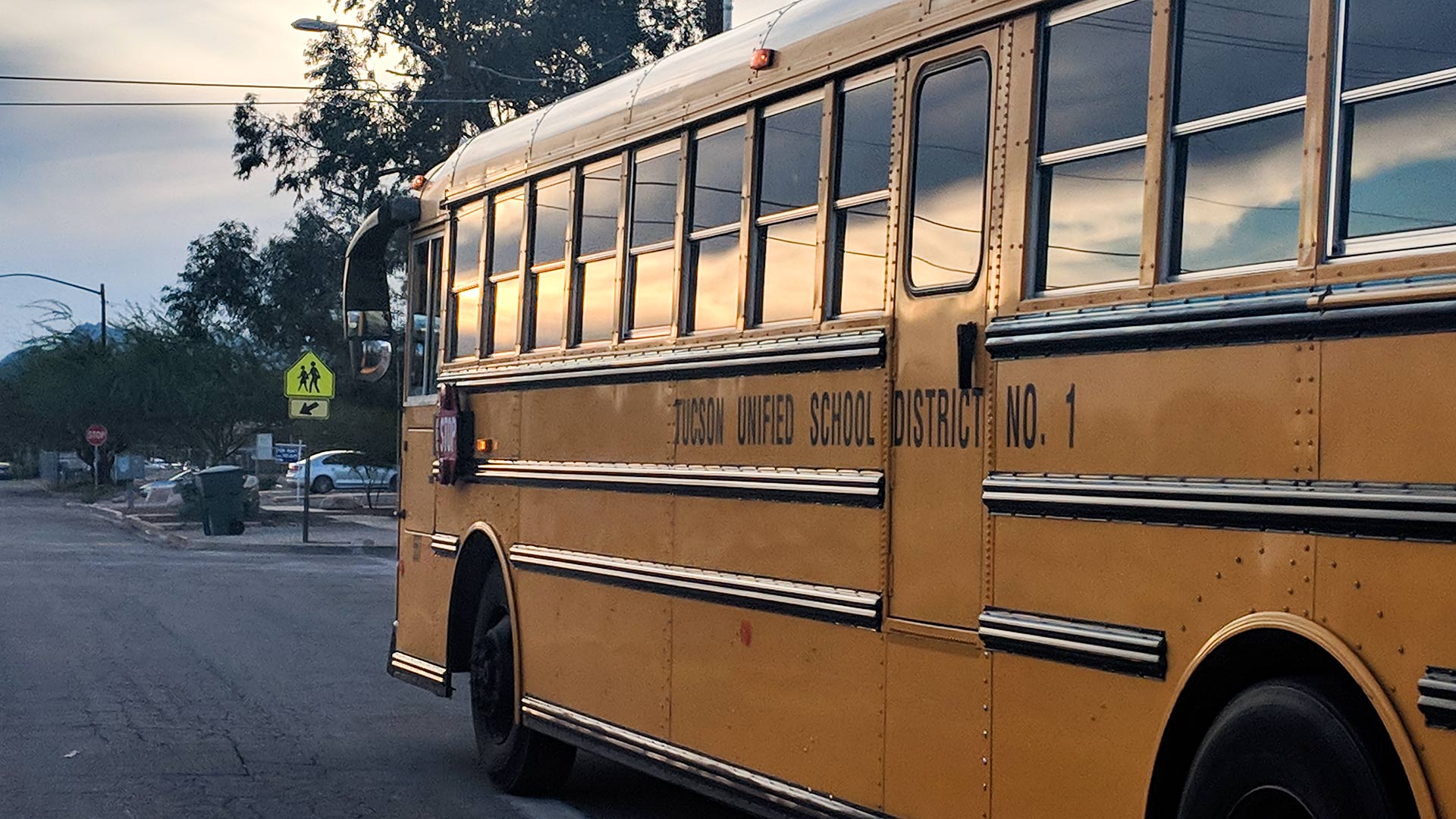 A Tucson Unified School District Bus.
AZPM
The Tucson Unified School District has decreased their overall D-F ratings by 50%, according to an annual report card from the Arizona Department of Education.
A number of measures are used to determine the annual achievement profile, such as student academic growth, proficiency in English language arts, math and science and career readiness for high school students.
The 2018-2019 annual report card showed that 18 schools within the district were at a D or F standing. The number dropped to nine schools this year. TUSD Superintendent Dr. Gabriel Trujillo says that while the growth is celebratory, there are still some schools behind.
"These are some schools that I think were hit a little harder than everybody else," Trujillo said. "The growth has been a lot slower and they didn't see the gains."
Six out of the nine schools remained with lower grades in comparison to 2019.
Schools that received a D were:
Blenman Elementary School
Booth-Fickett Math/Science Magnet School
Doolen Middle School
Harold Steele Elementary School
Manzo Elementary School
Pistor Middle School
Tully Elementary Accelerated Magnet School
Valencia Middle School
Safford K-8 School was the only school to remain at an F rating, according to the report.
Overall, 42% of schools in the district have improved by an entire letter grade, including a 20% increase of A-B rated schools.