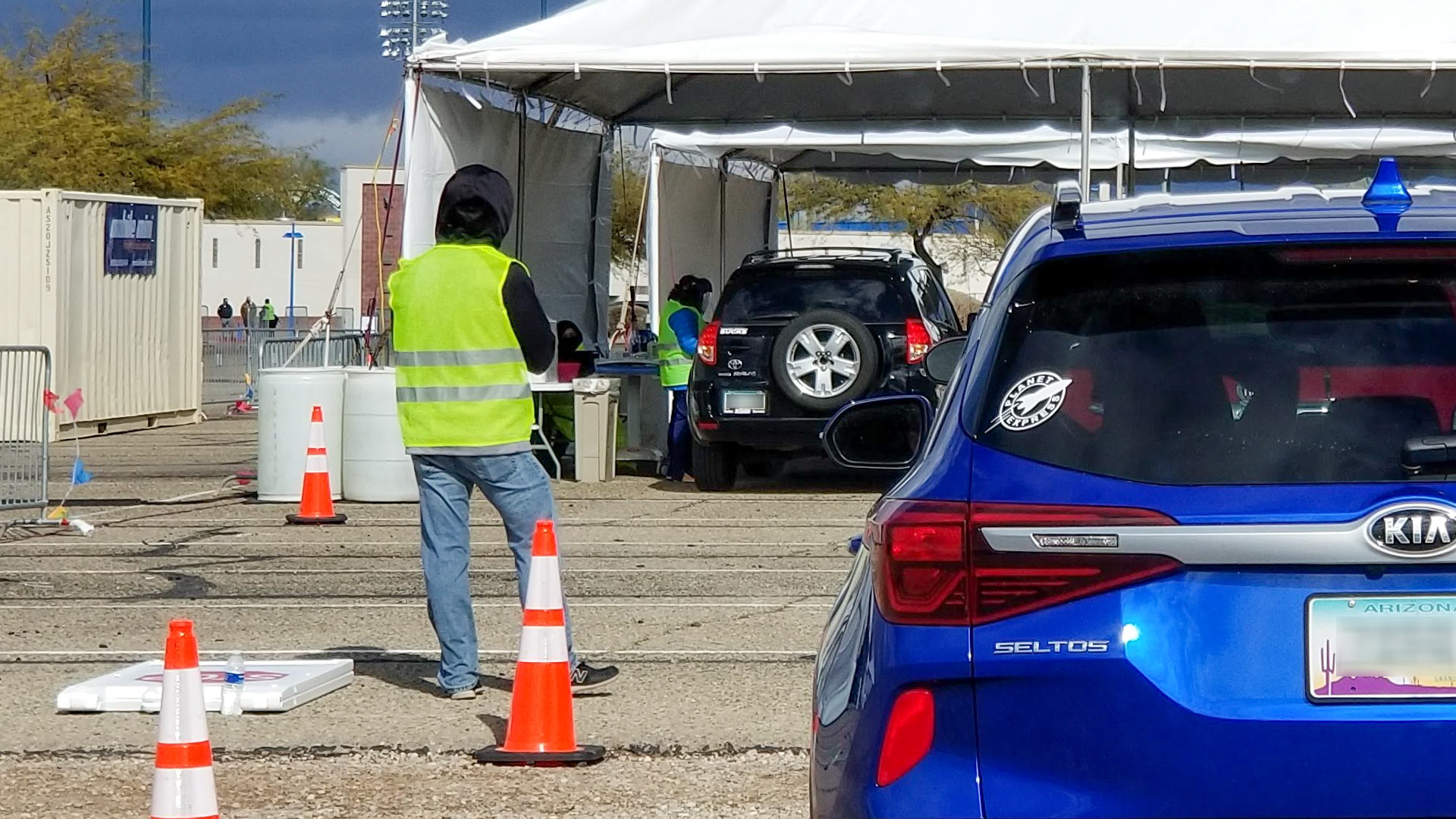 COVID-19 vaccinations are administered in a drive-up facility at Banner South. From January 25, 2021.
AC Swedbergh/AZPM
Pima County expanded COVID-19 vaccine eligibility to everyone age 16 or older beginning Monday, April 5.
The county also announced it is adding a fourth vaccine site at the El Pueblo Center. That facility will be open Monday, Wednesday, and Friday mornings.
The vaccine site at El Pueblo will be a walk-in POD with on-site registration. The county vaccination site at the Tucson Convention Center also has on-site registration.
In Pima County, 308,800 residents have received at least one dose of the COVID-19 vaccine. Close to 19% of the county is fully vaccinated, according to the Arizona Department of Health Services.