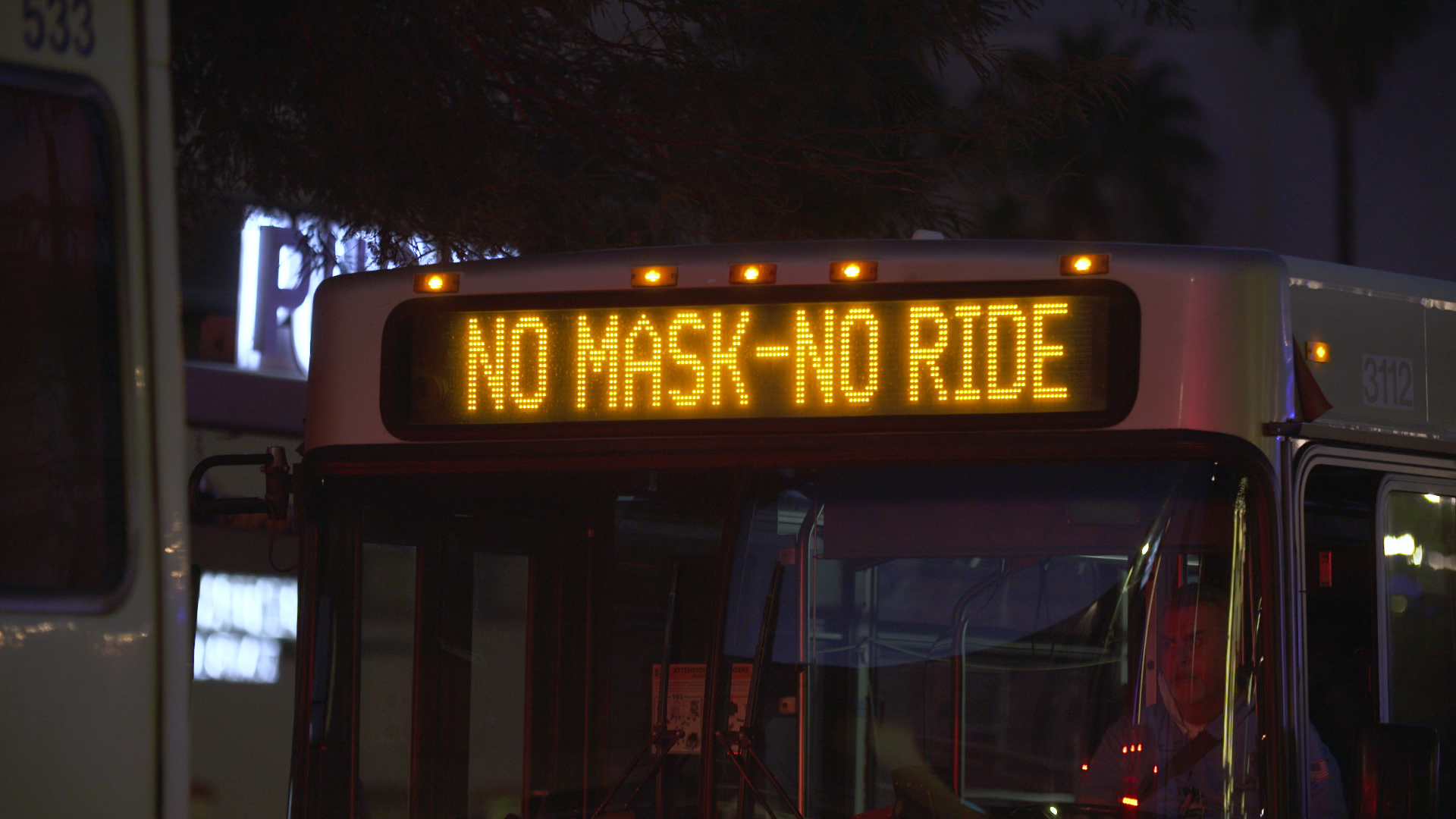 Sunlink bus sign announcing that masks are required to ride.
Pima County's mask mandate will stay in place despite Governor Doug Ducey's executive order lifting local mask mandates last week.
Pima County officials maintain the Governor's order is a step too far.
"This has been an overreach on the part of the executive. It's up to the legislature, not the governor, to decide what authorities the counties have," said Dr. Francisco Garcia, Pima County's Chief Medical Officer.
Garcia said the county's mask mandate works.
"The most meaningful intervention prior to vaccination that we have been able to get going in the county," Garcia said when talking about the importance of wearing masks to defend against COVID-19.
Attorneys for Pima County say the county is within its right to keep the mask mandate in place.

Pima County and the City of Tucson have both said they will keep the mask mandates despite Ducey's order. Officials with the University of Arizona are also keeping the school's mask mandate in effect.
Ducey's office has not indicated whether or not it will challenge Tucson or Pima County's decision to keep the mandates in place, saying that it is "completely inconsequential" because the ordinances are not being enforced.
Garcia says when it comes to the mask ordinance not being enforced "that's just not the truth."
He says the Pima County Health Department responds to complaints about businesses that do not follow the mask mandate. He said the first visit is informational but fines can be levied but most businesses comply once the department talks with owners and managers.
Last year, Ducey refused to allow local governments to put mask mandates in place but relented as a number of municipalities, including Tucson, prepared to put the mandates in place regardless of the Governor's refusal of permission.