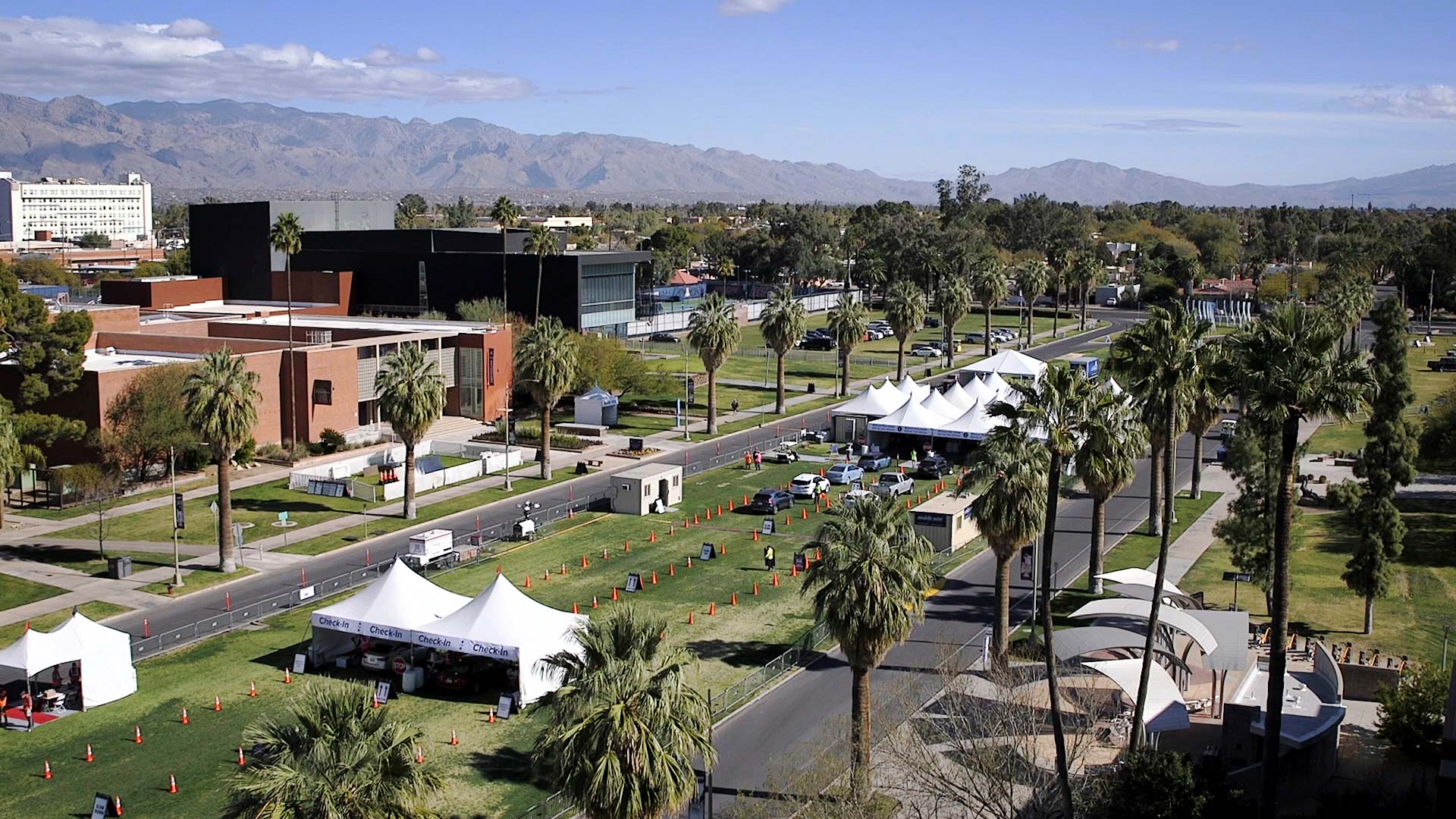 A COVID-19 vaccination site set up on the University of Arizona Mall. January 2021.
University of Arizona Communications
Governor Doug Ducey Wednesday signaled a willingness to reconsider an offer by the Federal Emergency Management Agency to set up two COVID vaccination sites in Pima County.
Last week state officials declined FEMA's offer, despite support from the county. The state's refusal left county officials frustrated. Democratic county supervisor Adelita Grijalva said it's wrong for state officials to block the aid when the county wants it. "We're not the only state that is in this situation. But to refuse the assistance for an additional 210,000 people to get fully vaccinated is irresponsible," Grijalva said during an emergency board meeting Wednesday.
Supervisors, in a rare unanimous vote, decided to ask the governor to reverse the FEMA decision, and if that fails, to appeal directly to FEMA for assistance.
Later, at a news conference in Tucson, Ducey said he would reconsider because of the board's vote. "I'm going to revisit this issue because the board of supervisors feel so strongly about it, but the objective is going to remain putting shots in arms," Ducey said.

He contends that the state is already doing a good job of supplying vaccine to Arizonans, and that is the top priority.
State officials say they turned down the original offer because the state didn't have the resources to support the site. Pima County says it can run the site without the state's help.