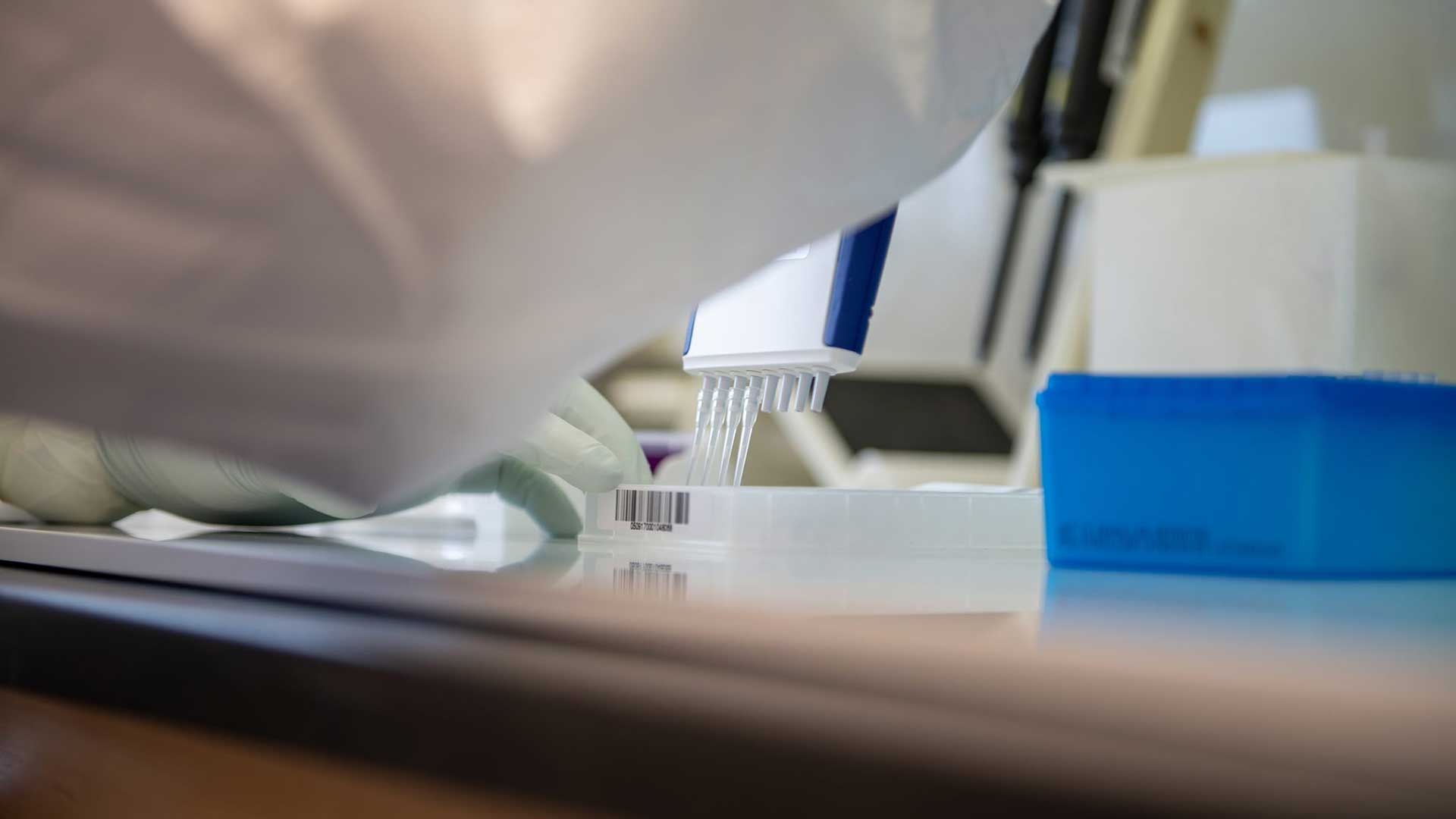 Immigration and Customs Enforcement says it follows COVID-19 testing and quarantine protocols outlined by the Centers for Disease Control for detained environments.
ADHS via Facebook
Immigration and Customs Enforcement says more than 1,000 people in their custody have confirmed cases of the coronavirus. The La Palma Correctional Center in Eloy has one of the largest caseloads in the country.
La Palma reported its first coronavirus case in April. As of May 22, ICE's website showed 69 people detained there have the virus, the fourth-highest caseload of the agency's more than 50 facilities nationwide. There are also 11 confirmed cases in another ICE facility in Florence. Stephanie Figgins with advocacy group Trans Queer Pueblo said one reason La Palma's number is higher could be the size of the facility.
"It has over 3,000 beds," she said. "So just the sheer size of La Palma definitely contributes to the rapid expansion of the virus."
Trans Queer Pueblo is based in Phoenix and works to support migrants in the LGBTQ community during their time in detention and after they are released. Figgins says the group hears from people detained at La Palma almost every day by mail and phone who say soap and other cleaning supplies are not available for free and many facility employees do not wear masks.
As a liberation coordinator for Trans Queer Pueblo, Karla Bautista is sometimes the first person people see after being released from ICE detention. She hears from migrants who are still detained by phone or mail almost daily. She said a lack of widespread testing could mean the real caseload is even higher.
"We believe there are more people than we are hearing about [with the virus at La Palma]," she said.
Bautista said that's because most people she talks to have not been tested for the virus and say it's hard to social distance while detained. She said the migrants she speaks to inside the center also told her a number of people were transferred to La Palma from other ICE facilities in February. They worry that movement could have increased caseloads there.
CoreCivic is the prison company that owns La Palma. CoreCivic spokesperson Ryan Gustin did not respond to specific questions about the facility, but said the company has medical staff identify and isolate medically vulnerable detainees when they arrive. He also said all staff is equipped with protective gear like masks and gloves and educated on ways to help stop the spread of the coronavirus. He said common spaces are cleaned frequently.
"All of our facilities are actively promoting the following three health habits for inmates, detainees and residents, as well as staff: regular hand hygiene, respiratory etiquette (coughing or sneezing into a sleeve or tissue), and avoiding touching one's face," he said in an email. "We also encourage the practice of social distancing for all individuals within our facilities."
ICE spokesperson Yasmeen O'Keefe declined to give La Palma's current detainee population, but said the agency follows federal health guidelines for COVID-19 testing and care. She said the agency is making daily decisions about releases around the country in the wake of the pandemic.
"Utilizing CDC guidance along with the advice of medical professionals, ICE may place individuals in a number of alternatives to detention options," she said in an email. "Decisions to release individuals in ICE custody and reviews of requests for humanitarian parole occur every day on a case-by-case basis.
ICE has just under 27,000 people in its custody nationwide, as of May 22. The agency has said it has released more than 700 people in the wake of the pandemic. The agency's website shows 1,201 detainees have tested positive for the new coronavirus out of a total 2,394 tested, reflecting a roughly 50% contagion rate nationally.