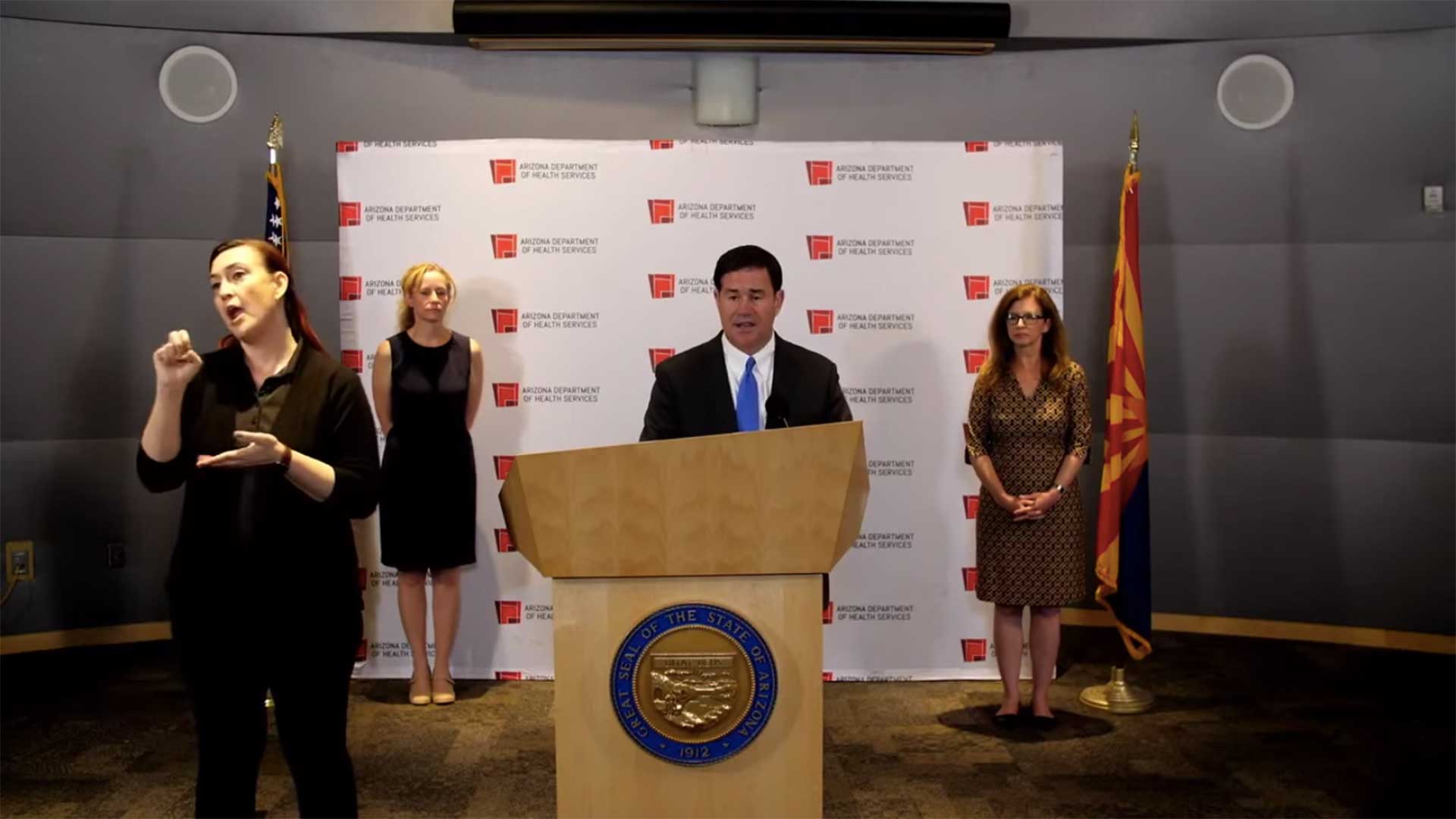 Arizona Gov. Doug Ducey speaks in a March 23 update about the state's COVID-19 response.
Office of the Arizona Governor/YouTube
Arizona's governor says a "shelter in place" order is not needed yet in Arizona, even though many other cities and states across the country have adopted them to slow the spread of the coronavirus.
By one count, 13 states have put residents under stay-at-home orders or closed businesses deemed nonessential, but Arizona Gov. Doug Ducey isn't willing to follow suit just yet.
Ducey announced at a Monday news conference he's issuing an executive order defining which businesses are considered essential, but stopping short of ordering the non-essential ones to shut their doors for the duration of the pandemic. "I am following the guidelines of the Centers For Disease Control And Prevention. We have been hand and glove and in lockstep since March 11 and will continue to be that way," Ducey said.
Ducey's comments came as the Arizona Legislature adjourned until mid-April after passing a barebones budget that grants $50 million to fight the COVID-19 outbreak.