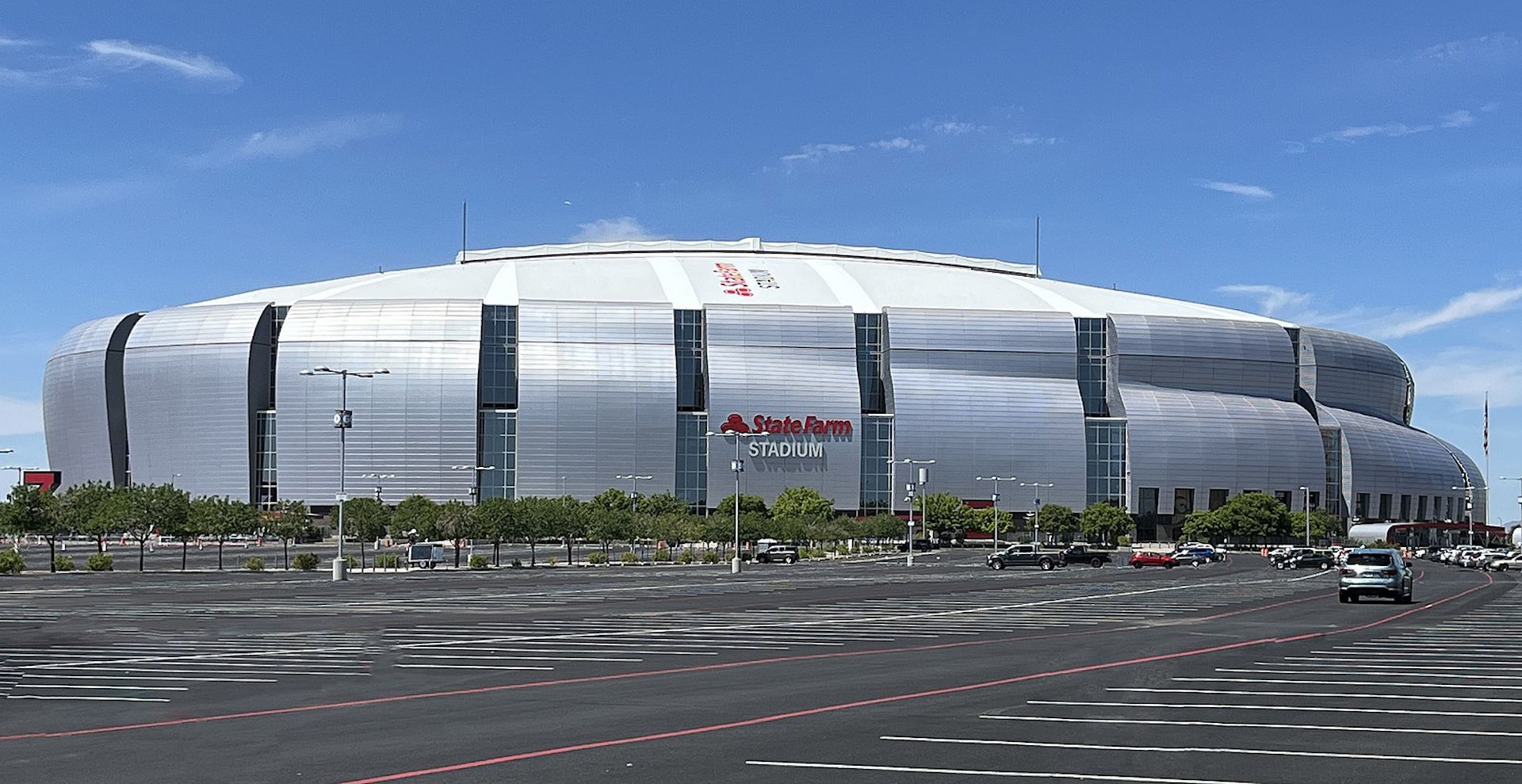 Glendale's State Farm Stadium will host its third NFL Super Bowl.
Wikimedia Commons
Super Bowl Sunday is this weekend in Glendale, and fans are already flocking to the Phoenix area for the National Football League's championship game.
The Super Bowl is scheduled for a neutral site each year, and the NFL demands a big price from a host city. Victor Matheson researches economics at the College of the Holy Cross in Massachusetts. He explains the league will not be sharing any revenue with Glendale or Maricopa County.
"They are not paying a dime of tax from ticket sales, no revenue sharing with the host city, that's all money that's going into the NFL pockets," said Matheson. "And they are not even paying rent on the stadium that they are making a hundred million dollars on."
Glendale's State Farm Stadium will also host college basketball's top championship event, the NCAA Final Four, later this year. Matheson said the Phoenix metro area will again benefit from tourism dollars generated by visitors, but the amount will be significantly less than the cash going to the organization that brings the big game to town.