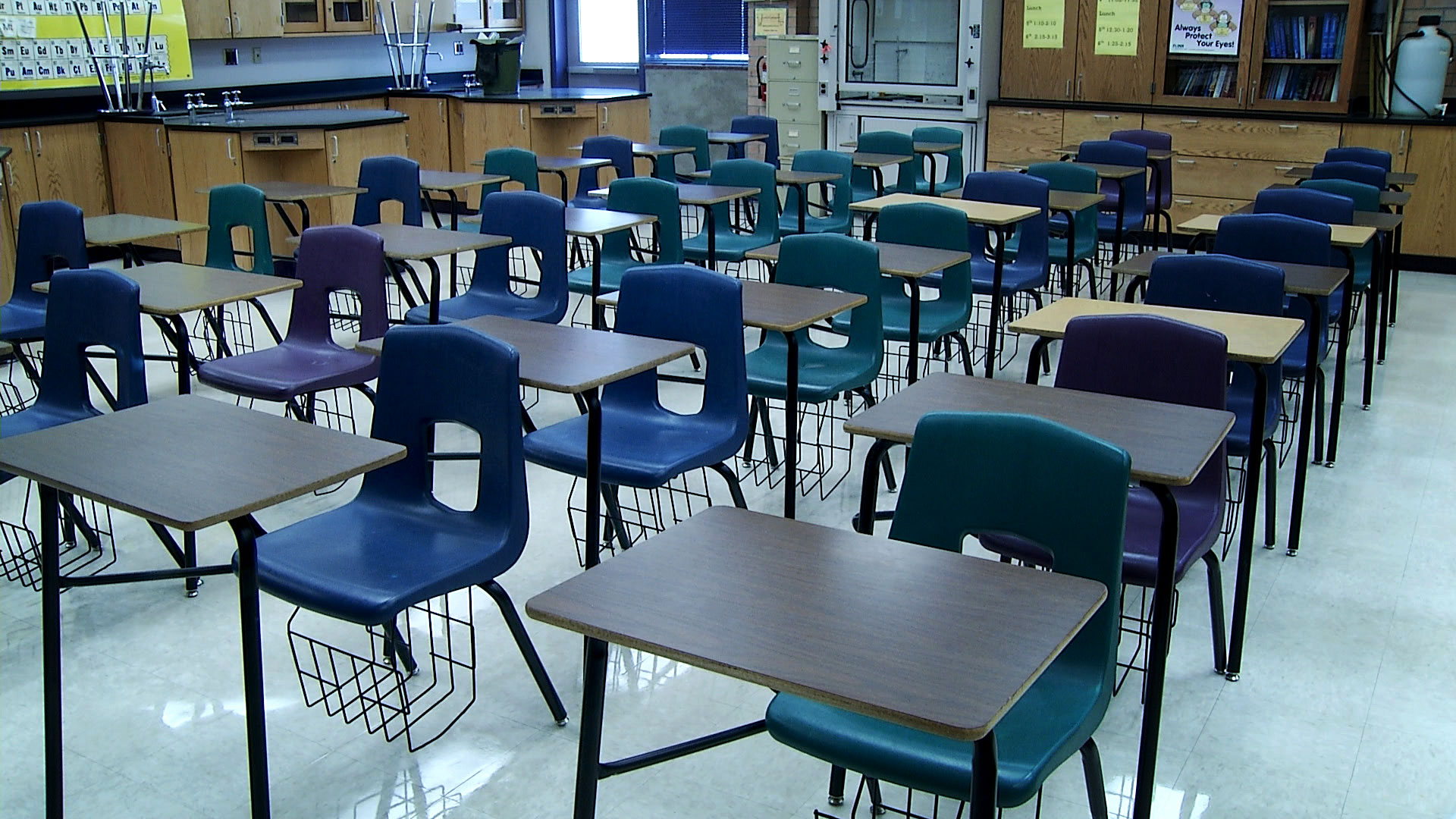 File image of an empty classroom at Sabino H. S.
AZPM Staff
A policy brief by The Grand Canyon Institute, a non-partisan, fiscally-focused think tank, claims Arizona's Education Aggregate Expenditure Limit is bad policy and should be done away with permanently.
The brief highlights five ways that the AEL is disadvantageous to students and the state's economic well-being, calling it "an albatross turned into a vehicle to hold kids hostage to advance political agendas."
The AEL caps school spending at levels near where they were in 1979, allowing for adjustments for inflation and student population growth.
The legislature can and usually does waive the cap each session by a March 1 deadline. If an annual waiver doesn't come by March, then schools will lose about 18 percent of their budgets.
Such a budget cut would most likely result in mass layoffs of school staff and faculty and school closures.
"One of the things that we found in the pandemic was how remote learning was difficult. Imagine not having a school open at all or only open half the time," said GCI Research Director Dave Wells. "Lots of research shows that that has a devastating effect on student learning. It obviously won't help our skill to recruit and find the teachers that we're short of already and it's not going to attract investment here."
GCI estimates that a failure to pass the AEL waiver would result in more than 51,000 immediate lost jobs and another 14,000 job losses due to the economic impact. Wells said that would be like raising the state's unemployment rate by 50 percent overnight.
"A lot of economists are concerned with the interest rate hikes of the Fed that we might have a recession next year. Things like this are the kind of thing that could simply push us over the cliff, so to speak, and it could be a really devastating thing for Arizona."
Wells said that the matter could also affect economic expansion by scaring away companies that are considering expanding in Arizona, for fear that they won't be able to find properly-educated workers or that potential employees with children would not want to relocate to the state.
GCI also estimated the amount of money and jobs each school district would lose and its economic impact on the community should a waiver of the AEL not pass by March 1.