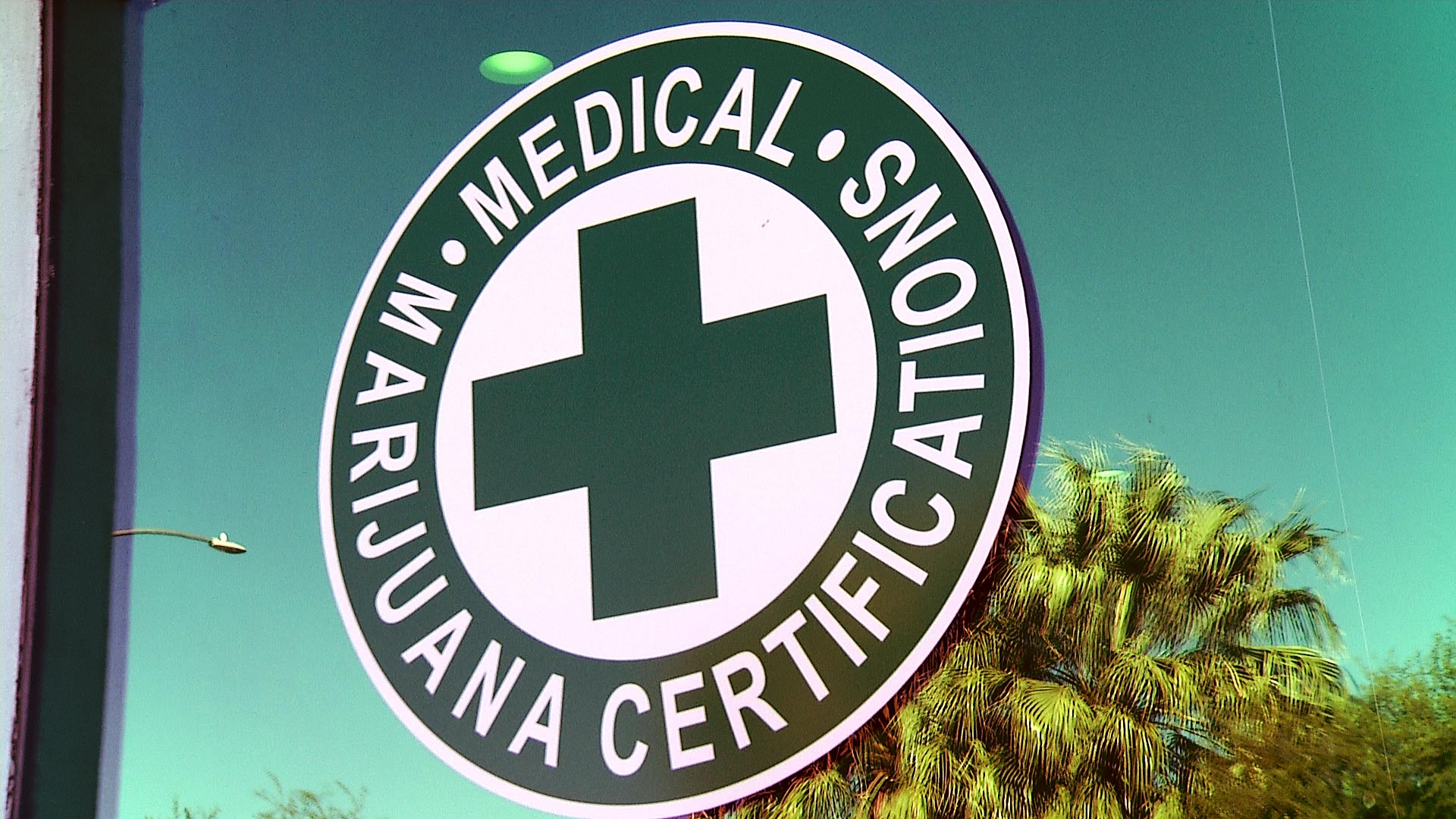 Palm trees reflect off the storefront of a business in midtown Tucson that certifies medical marijuana cards.
Robert Lindberg/AZPM Staff
Adult-use and recreational sales have forced established medical marijuana certification businesses to either sink or swim after the recent drop of card-holders in Arizona.
Medical marijuana card-holders have fallen to 144,678, according to the Arizona Department of Health Services' most recent report. Its' last peak was August 2021 with 313,001 qualifying patients.
Tumbleweeds Health Center owners Dana Zygmunt and Kim Williams said that at one point they had four staff members a day to help keep up with patients. Now they are down to two.
To help keep the business alive, they have implemented specials and waived certain fees, such as a doctor fee, to encourage patients to come back and be recertified. They are also partnering with local dispensaries and events to better educate customers on the differences between medical use and recreational use.
But to Williams and Zygmunt, they are the lucky ones.
"A lot of smaller certification centers are now closed," Williams said. "There are at least a half a dozen centers that have moved out of here that are just staying in the Phoenix area — more populated areas."
Williams and Zygmunt believe that better education about medical use marijuana for "bud-tenders" at dispensaries will help mitigate lower numbers.