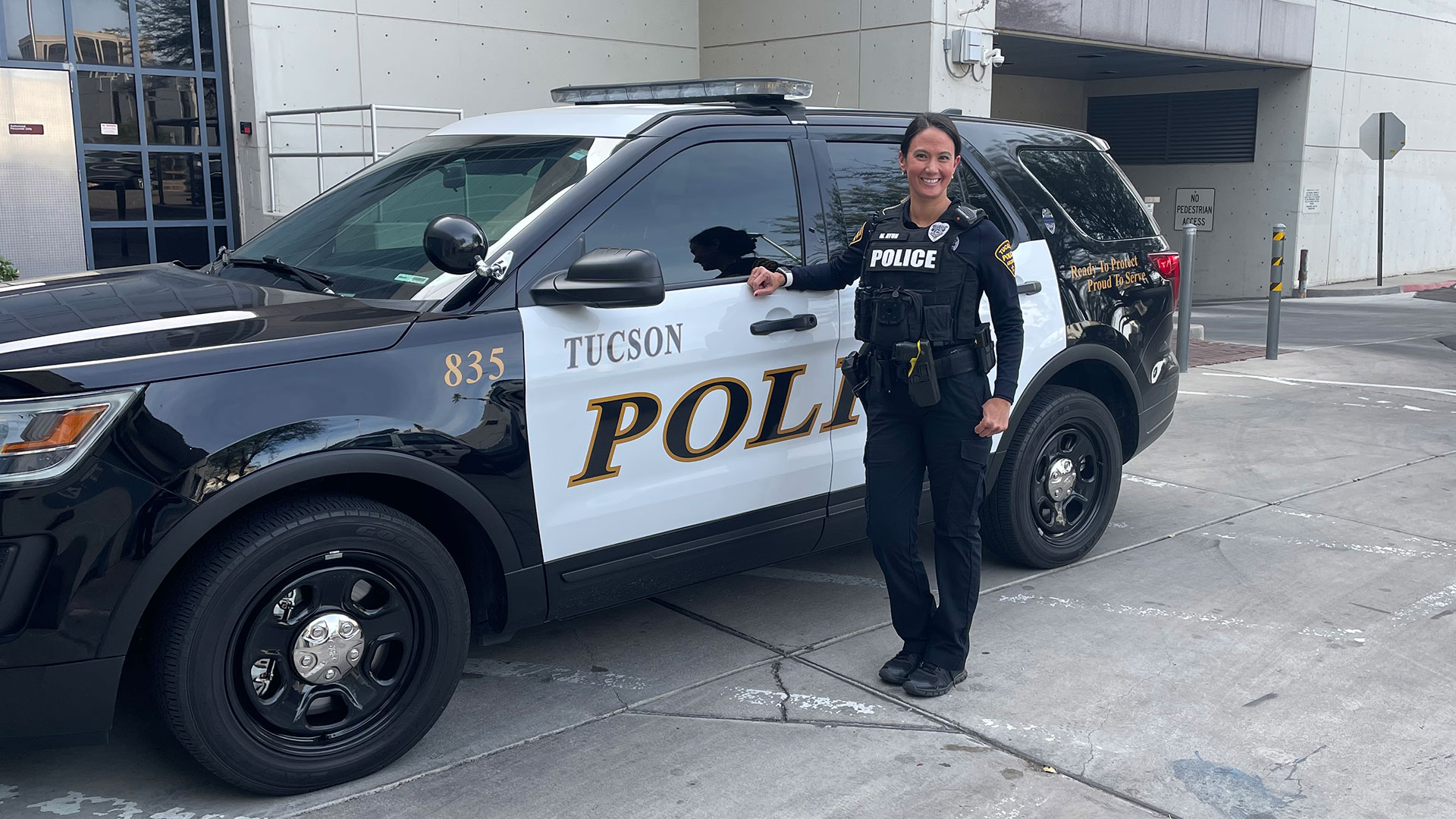 Melissa Ayun, who joined the Tucson Police Department in 2005, says she is grateful for the career opportunities and benefits.
Tony Paniagua/AZPM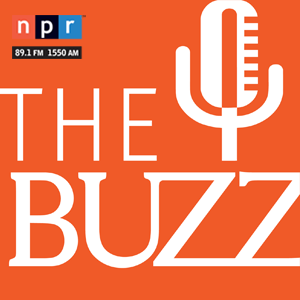 The Buzz
The Buzz for September 16, 2022

Police and sheriff's departments around the country report that they are short on staff.
At the same time, local activists call for restructuring how law enforcement agencies interact with the people they serve.
That includes a push to make those who patrol the streets more closely match the demographics of the community.
The Tucson Police Department is hoping to bring in new recruits that will help it better resemble the city's population.
In this story from The Buzz Production Assistant Samantha Larned, we head to an event that was targeted at women who may consider a career in law enforcement.
Tucson Police are not the only department in the area that is feeling a crunch for officers and other staff.
The Pima County Sheriff's Office has seen a drop in personnel, ranging from professional staff to deputies and corrections officers.
Sheriff Chris Nanos held his position by appointment for two years starting in 2015, then won it back in the 2020 election.
He said that staffing has been a problem for years. When he left in 2016, he said the department had 1,686 employees. Today it is roughly 1,158.
"The commissioned deputies, the young men and women out in the patrol car answering your phone calls for service, they're down today 40-some positions," Nanos said.
A recently underway academy class will replenish those ranks by fewer than 30, and he notes that those new deputies have 40 weeks of training to complete before they can begin patrolling.
Nanos said that the ranks of deputies are not the only place where his department is down staff. It is lacking professional staff in places like its IT department, as well as in its corrections operations.
"The work environment at the jail, they're down, I think, 121 bodies today," he said. "Since I've been here, January of 2021, we've never had a [corrections] academy of more than 20-some."
Nanos started his career in Pima County as a corrections officer, and he said it was the toughest job he ever had.
"And I worked in a facility that was brand new," he said. "Today, you walk through that jail and it looks like a jail."
In order to fill those positions, Nanos said he looks to people who do not yet qualify to enter the academy for deputies, such as those who want to enter that academy but are under the age of 21 or those who apply but have several months to wait before the next deputy academy begins.
The problems of the Pima County Sheriff's Department do not seem to be bothering its rural neighbor to the east.
Cochise County Sheriff's deputies cover an area that's bigger than the country's three smallest states, but has a population of about 130,000.
With fewer deputies and more jurisdiction, open positions could become a problem quickly. Sheriff Mark Dannels said that, luckily, that has not been a problem for him.
He said almost all of his department's open positions are newly-created ones, such as those on a mental health task force. He attributes high staffing levels to the community's view of the department.
"We start with our reputation and our culture. We think if we as an organization, no different to any business, we work hard to market ourselves. We put the time in the community, we're transparent in the community, which builds trust."
Another important step he said efficiency can also be important to ensuring that his deputies can cover the county.
"We're always thinking about how we apply our resources to meet the needs of the public. We try to be on the cutting edge whether it's hiring, retention, technology or how we police, and that goes back to a culture that's on the cutting edge."
Dannels is president of the Arizona Sheriff's Association, and he said one important step he has taken with that group is advocating for state funding for $10,000 retention bonuses and $5,000 sign-on bonuses for deputies and corrections officers statewide.
He points to those bonuses as an item that has helped sheriffs compete with the Arizona Department of Public Service, federal agencies like the Border Patrol and law enforcement agencies outside of the state.