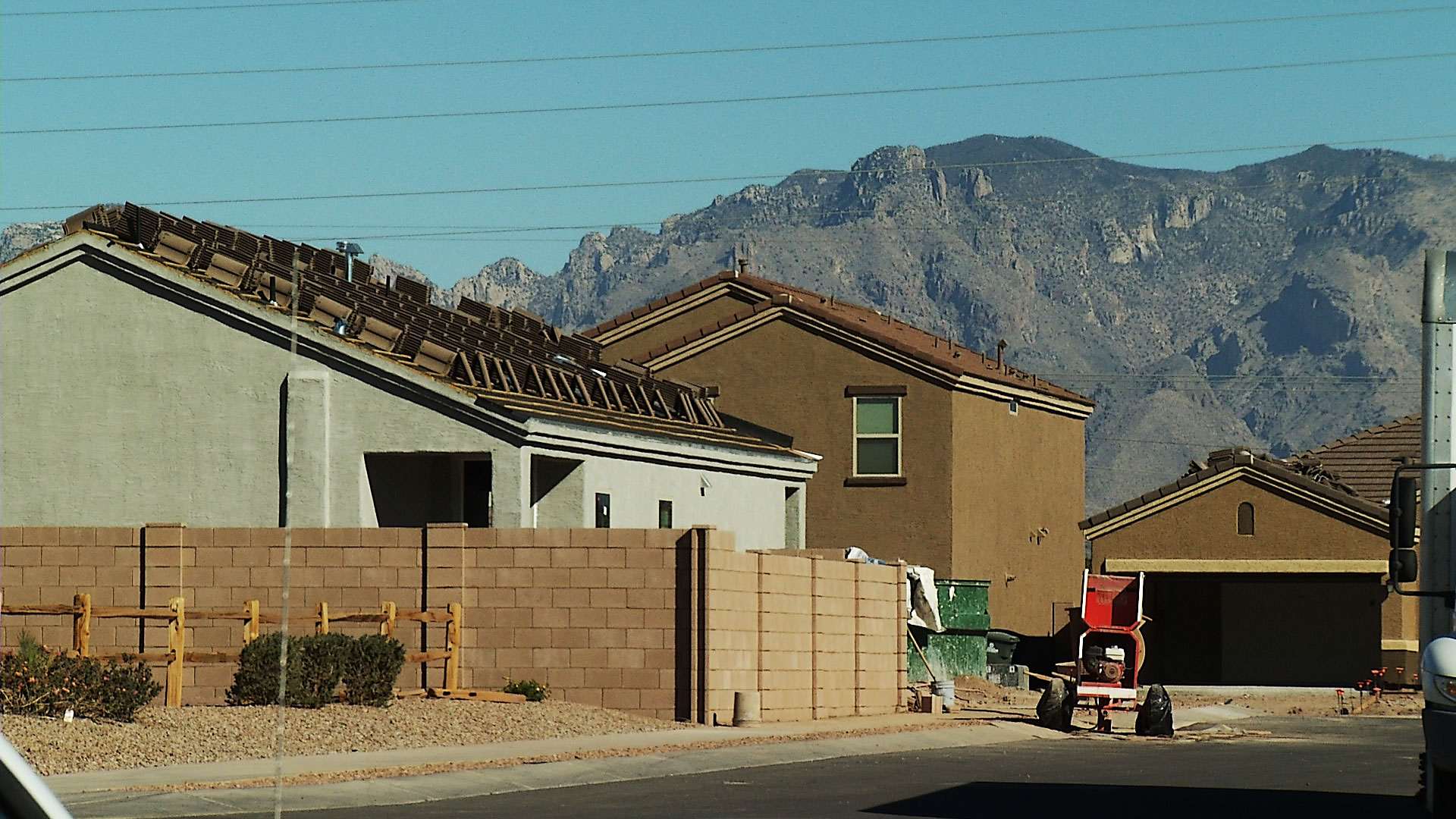 A housing subdivision under construction in Tucson off Silverbell Road. December 2020.
Robert Lindberg/AZPM Staff
The number of construction permits for new housing is growing in Arizona and across the country, but supply chain issues and slow hiring are still holding up construction on new units.
Arizona saw 52% more permits approved in the first seven months of this year compared to the first seven months of 2019.
Pew Charitable Trusts senior writer Tim Henderson said that could help bring some much-needed housing supply online. He also said higher interest rates could discourage building, especially of single-family housing.
"Until the interest rates come down some, they'll be afraid to build things that people won't be able to buy," he said.
South Dakota, New Mexico and Montana topped the list of states with more approved permits, which was dominated by Western and Sunbelt states.