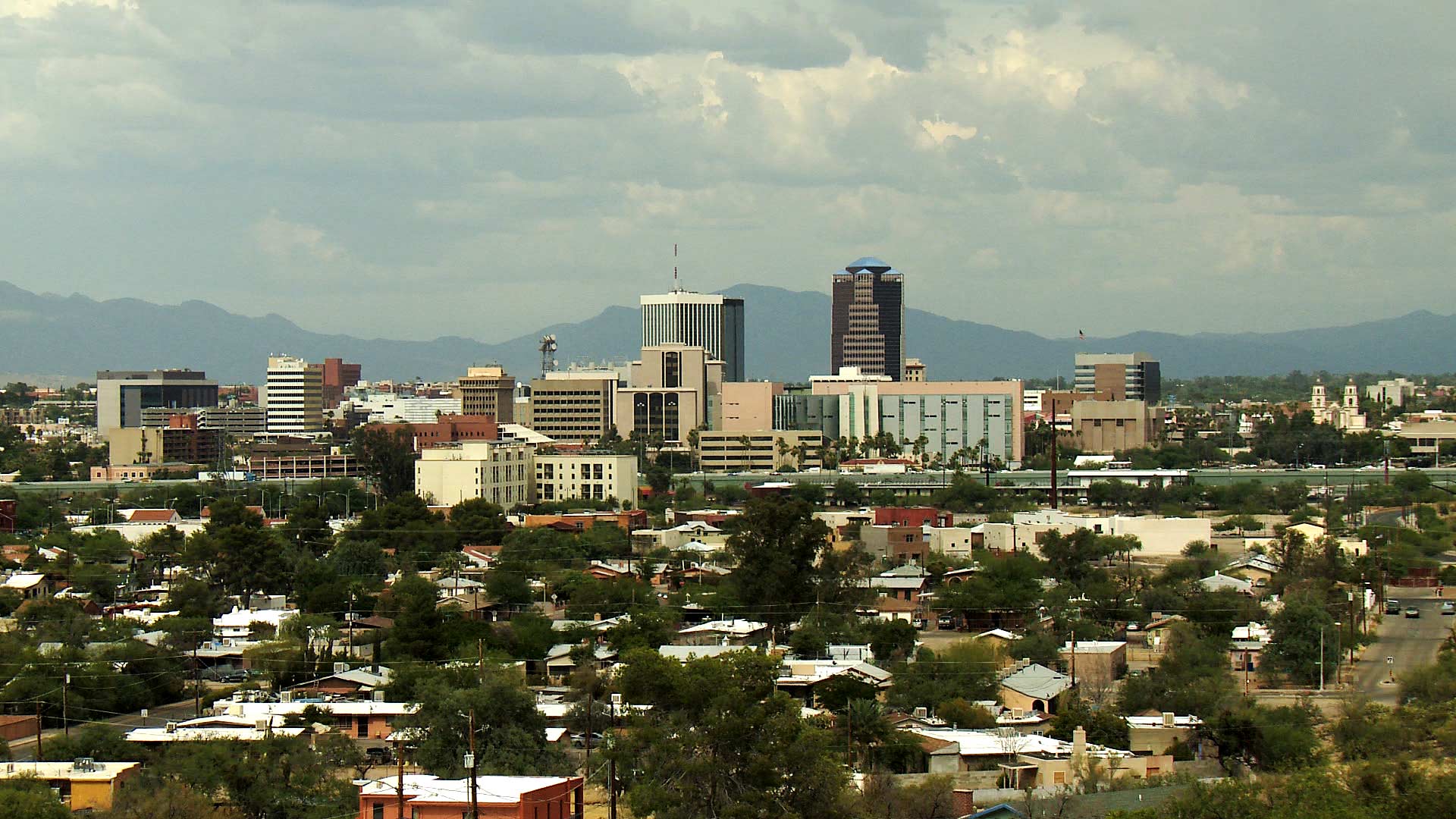 File image of the downtown Tucson skyline.
AZPM Staff
A new city-funded program to teach industrial sewing is about to start its last class of the year. One local official says it's a way to keep industries ranging from fashion to space technology in the area.
The training program, which is called Arizona Stitch Lab, got off the ground in January after receiving $300,000 from the city to run for two years.
Barbra Coffee is Tucson's economic initiatives director. She said people at all skill levels can join the classes, which teach industrial sewing, digital pattern making and 3D modeling, among other skills.
"There's about 50 or so companies in the Tucson area that would need this kind of skill, and then if there are skills gaps in the area, it's not good for business retention, right?" she said.
Sonoran Stitch Factory hosts it, and the Pascua Yaqui Tribe and Moonshot AZ also help manage it.
The program has graduated sixteen students so far, but plans to grow well past that next year. Its final cohort of this year will start in October.