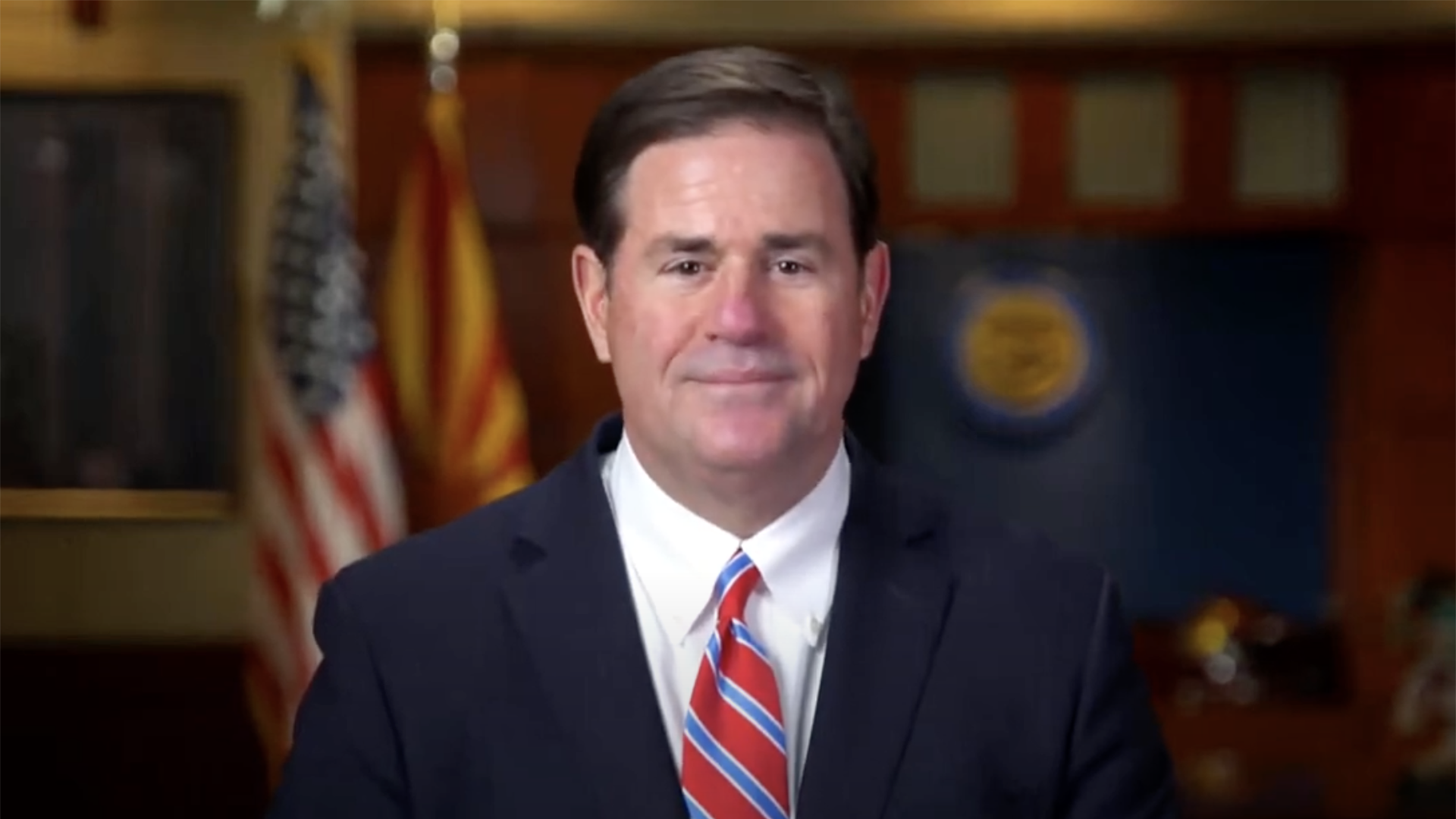 Screenshot of Gov. Doug Ducey giving his State of the State address virtually Jan. 11, 2021, during the COVID-19 pandemic.
Arizona Gov. Doug Ducey has arrived in Taiwan for a visit focused on semiconductors, the critical chips that are used in everyday electronics, and have become a battleground in the technology competition between the U.S. and China.
His visit is the latest in a recent string by U.S. politicians that have angered China, which claims the self-governing island off its coast as part of its territory and says the visits encourage Taiwan's independence forces.
Ducey is on a mission to woo suppliers for the new $12 billion Taiwan Semiconductor Manufacturing Corp. (TSMC) plant being built in his state.
American states are competing to attract investment in chip factories.