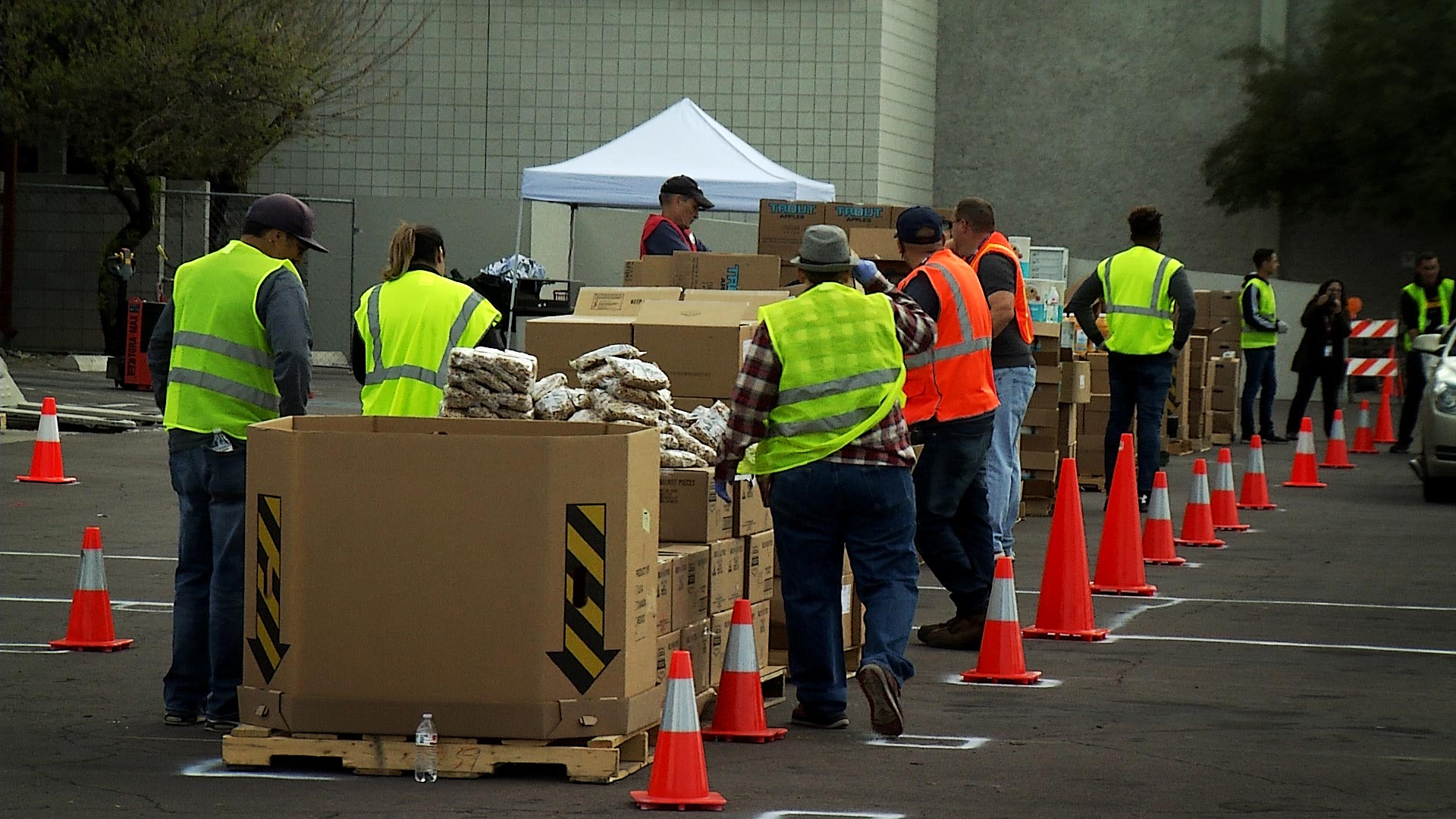 Volunteers prepare to distribute food in a drive-thru line organized by the Community Food Bank of Southern Arizona. March 2020.
AZPM Staff
Demand is up for food banks in Southern Arizona as inflation continues and COVID relief programs wind down. That comes as the food bank continues to serve people still dealing with the effects of the pandemic.
Community Food Bank of Southern Arizona spokesperson Norma Cable said demand for the organization's services was up 20% this June compared to June 2021.
"What we have seen, really since the beginning of summer, is that the line has gotten longer, and that it lasts longer than it used to," she said.
That's in part because the cost of food is growing with inflation. It's also because some COVID relief programs, like increased federal SNAP benefits, are coming to an end.
August is normally a busy month for the food bank because families have more to pay for as kids head back to school. Cable said that means the food bank isn't likely to see a slowdown soon.