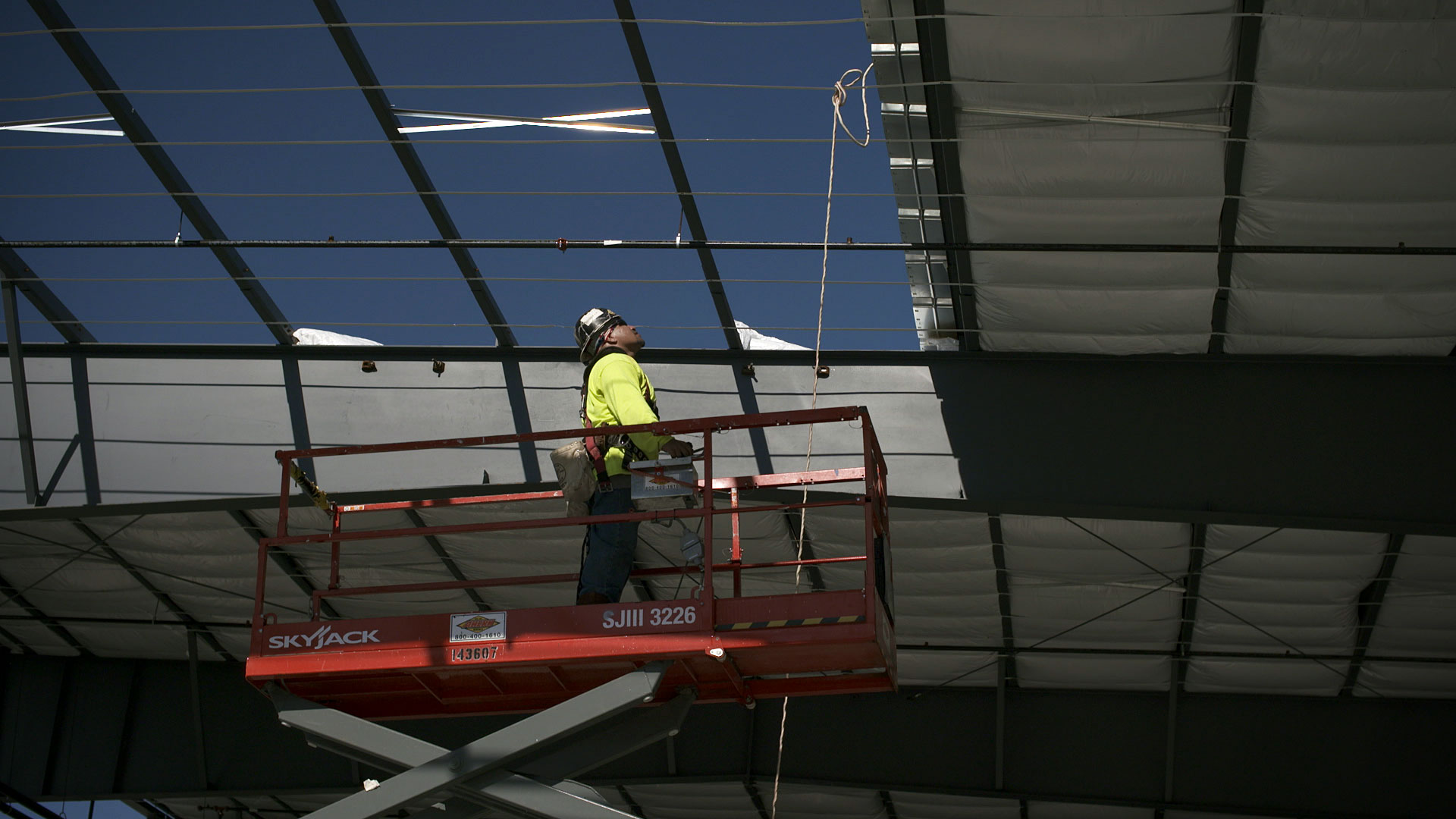 File image of a construction worker in Tucson.
AZPM Staff
Arizona added four times as many new jobs in July as it usually added in a month in the five years before the pandemic.
University of Arizona Economist George Hammond said that was true across many industries.
And even though restaurants and hotels are still struggling to hire, they brought in new people at a faster clip in July than they have in a while.
"On a statewide basis, leisure and hospitality jobs are still about 5000 below where they were in February of 2020. But in Phoenix and Tucson, they're back," he said.
He also said it's hard to say what's driving the uptick.
Manufacturing jobs were up over 12,000 from pre-pandemic levels, and they are growing at a faster rate in Arizona than they are nationally.
"Part of what we're seeing are the impacts of the shortening of supply chains globally, so we're bringing some manufacturing supply chains back to the US more than perhaps we'd hoped before the pandemic began," Hammond said.
Construction jobs were also up from pre-pandemic levels, and Hammond said that could help bring more houses on to the market in the near future.
"The thing to keep in mind, though, is that the new housing that's coming online is likely coming online at relatively high price points," he said.