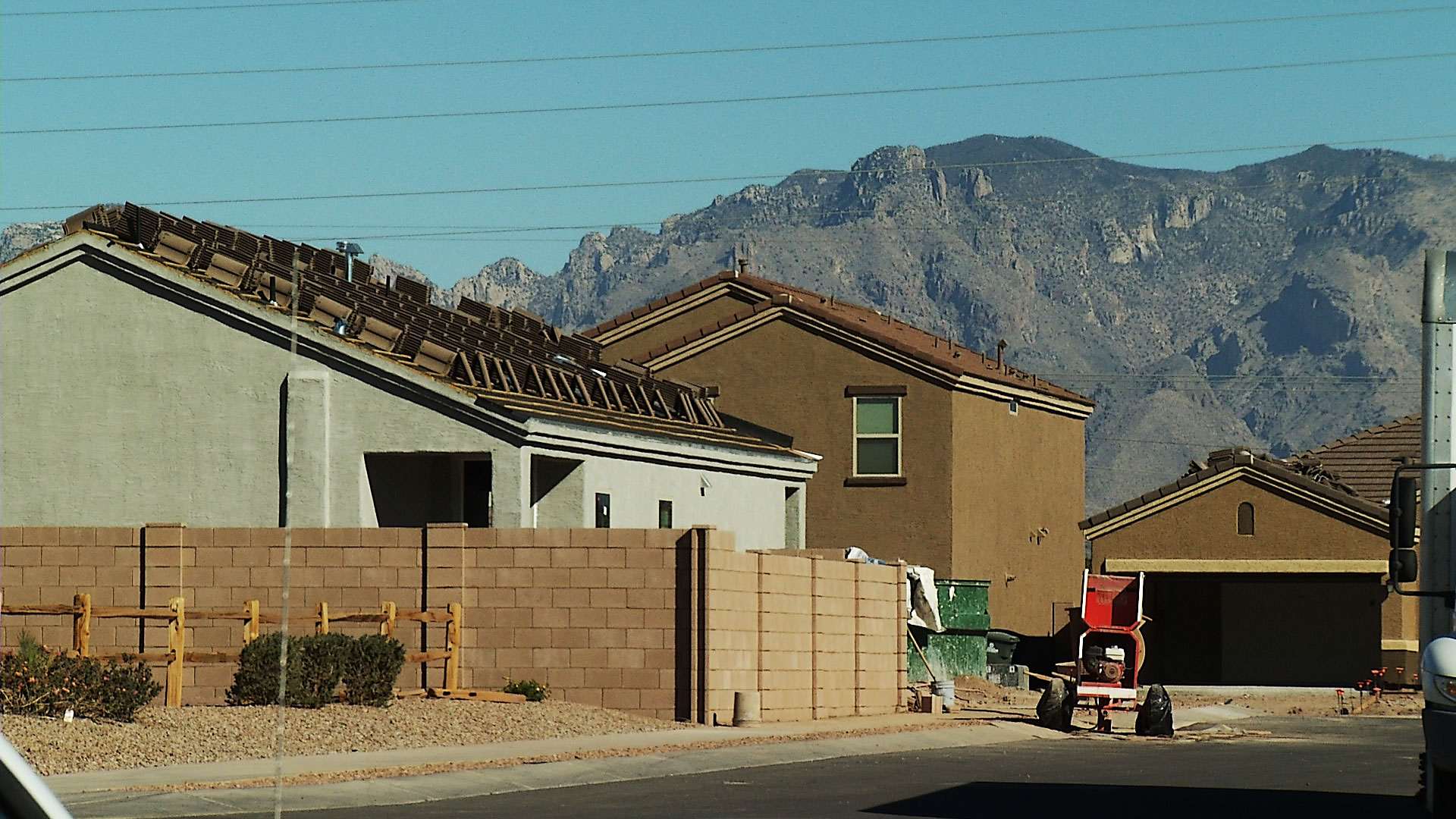 A housing subdivision under construction in Tucson off Silverbell Road. December 2020.
Robert Lindberg/AZPM Staff
Options for Tucsonans looking to buy a house with down payment assistance are about to expand.
The U.S. Department of Housing and Urban Development bumped up its purchase price upper limit for the program in Tucson, per the city's request.
Jason Thorpe with the city's Housing and Community Development Department said HUD will bring the limit for the program to about $100,000 above what was set last summer to over $330,000 for new homes and $300,000 for existing homes.
"We know these home values are going to often be too much mortgage for them, but what we found was that the prior home values were also just a little too low," Thorpe said about low to medium income buyers looking to use the program.
The change is due to rapidly rising real estate prices.
HUD will review the numbers again this summer.
"While we do see signs that the market may be getting to cool, it has not cooled in the last 90 days, and still, we do expect to see that the numbers will remain pretty static or may increase slightly," Thorpe said.
He also said that the new limit will help a few more homebuyers get a foot in the door, and it will help nonprofit developers keep up with increasing costs.
To apply for the program, reach out to Chicanos por la Causa, the Primavera Foundation, the Pio Decimo Center or Family Housing Resources.