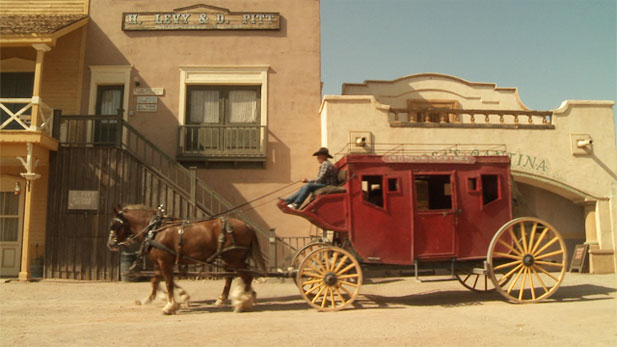 AZPM
The Pima County Board of Supervisors has voted unanimously to approve an agreement with American Heritage Railroads to reopen Old Tucson. The legendary film studio and western-themed tourist attraction, first opened in 1939, closed two years ago due to the pandemic.
American Historic Railroads has a history of running historically themed tourist attractions. They are best known for running historical railroads in Durango Colorado and North Carolina's Smoky Mountains. John Harper will be the CEO in charge of getting Old Tucson back in business
He says his company will tap into Old Tucson's origins as a film studio - shooting films, commercials, and music videos – but that special events will also become a mainstay. They will start with Nightfall, a Halloween-themed event that has been popular in the past.
Harper: For Nightfall specifically, a major theatrical event takes about 6 months to produce," he says. "It needs a large staff and all that staff is going to be hired here locally. We expect there will be more than 125 jobs for that event alone."
He says once they have Nightfall under their belt, they will turn their attention to producing a Christmas-themed show to carry them through the end of the year.