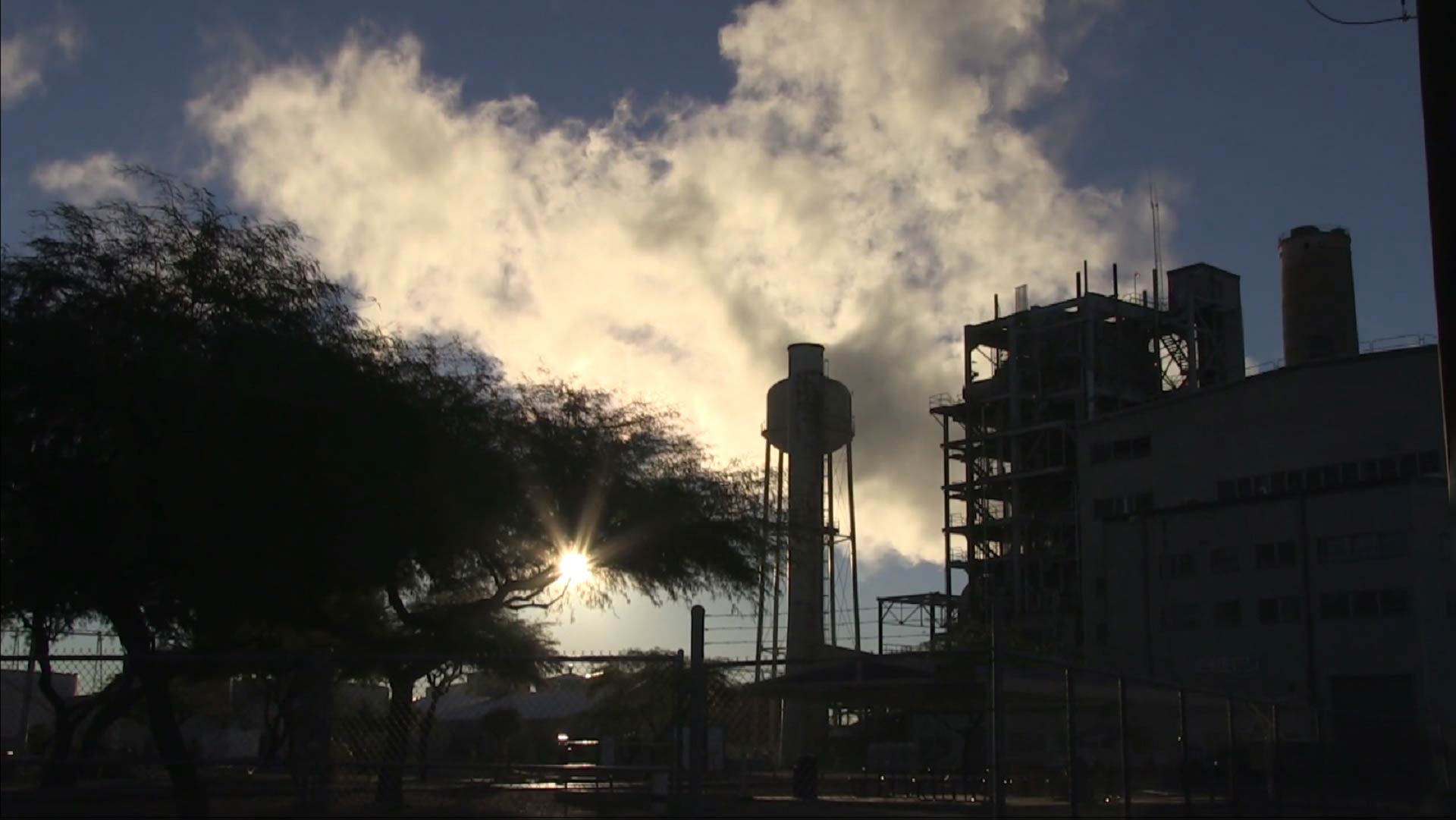 The H.Wilson Sundt Generating Station at 3950 E. Irvington Road is seen in this image from a Tucson Electric Power video on YouTube.
TEP/YouTube
Tucson Electric Power customers will see their monthly bills go up by about four dollars on average, after state regulators approved a rate adjustment yesterday.

But the state Corporation Commission approved less than half the amount TEP requested.
Commission Chair Lea Marquez Peterson says the state needs to give utilities an incentive to save customers money, instead of simply passing along every cost increase.
"We need to re-evaluate the plan of administration for the future. This really motivates the utility to make the very best deal for a customers," she said.
The adjustment, which will last for 18 months, will pay for higher than expected natural gas prices over the last two years.
TEP wanted the adjustment to cover future costs as well, but the commission turned down that part of the case.

Corporation Commissioners from both parties, as well as consumer advocates, say the Tucson Electric rate adjustment pointed to flaws in the state's utility regulation system.