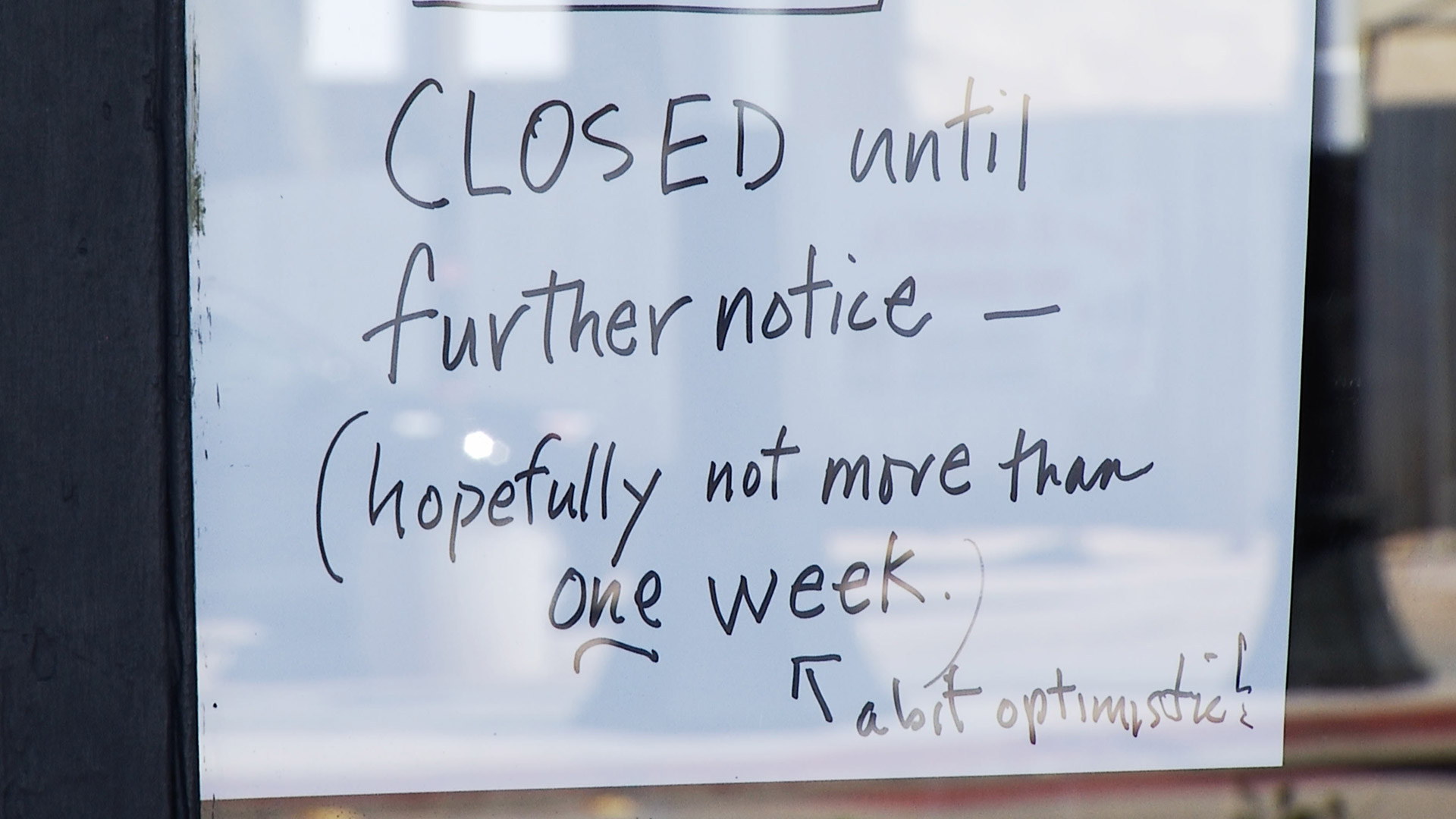 A handwritten sign posted by a business on Fourth Avenue about the store's closure as a result of the COVID-19 pandemic.
AZPM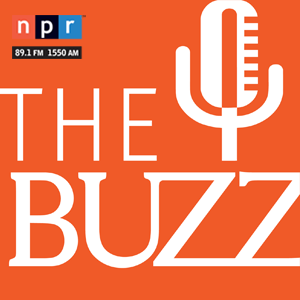 Last week, the Centers for Disease Control declared most of Arizona has a low level of transmission for COVID-19.
That means another step towards a return to what people refer to as normal.
This week, The Buzz examines what changes in public health measures and the economy of the pandemic mean for local businesses.
"Regardless of what business you're in, whether you're in the restaurant business or manufacturing or hospitality, there is still a workforce shortage and there are 'help wanted' signs everywhere," said Rob Elias, president of the Tucson Hispanic Chamber of Commerce.
Many businesses have relied on community to keep going even when cash flow dropped.
"We went from never not having a class to pulling the plug and thinking 'that's it.' I couldn't fathom how we were going to make it," said Darren Rhodes, of YogaOasis.
But customers looked for ways to keep the business going, he added.
Some local businesses have also adapted in ways that will outlast the pandemic.
The Loft Cinema constructed an outdoor screen to show films outside and plans to keep it, with improvements.
"We had some creative solutions that a lot of particularly art house theaters were using to survive until we could reopen fully," said Jeff Yanc, program director at The Loft Cinema.
For others, returning to in person events is part of the creative process of their work.
"What we like to do is reciprocate that energy and give and connect," local rapper Big Mama Trahma said on the sidelines of the Tucson Hip Hop Festival.

The Buzz
airs Fridays at 8:30 a.m. and 6 p.m. and Saturdays at 3:30 p.m. on NPR 89.1. You can subscribe to our podcast on
iTunes
and NPR One. See more from
The Buzz
.