Charles Bowden's latest work is "Murder City"
azpm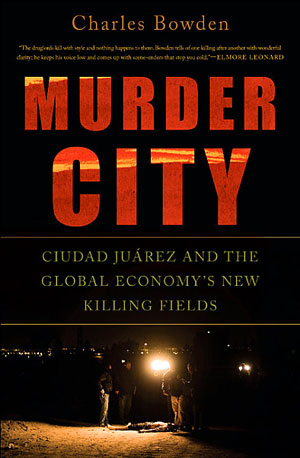 Murder City by Charles Bowden
Writer Charles Bowden says drugs are the number one industry in Mexico, except possibly for petroleum. Bowden, whose latest book is titled Murder City: Ciudad Juarez and the Global Economy's Killing Fields says if the drug cartels were defeated and the drug trade stopped, Mexico's economy would collapse.
Bowden says the same applies to immigration because America's economy would collapse without the importation of cheap labor. An award-winning writer, with two dozen books of non-fiction to his credit focuses in his current book on the the place now known as the murder capital of the world, Juarez, Mexico.