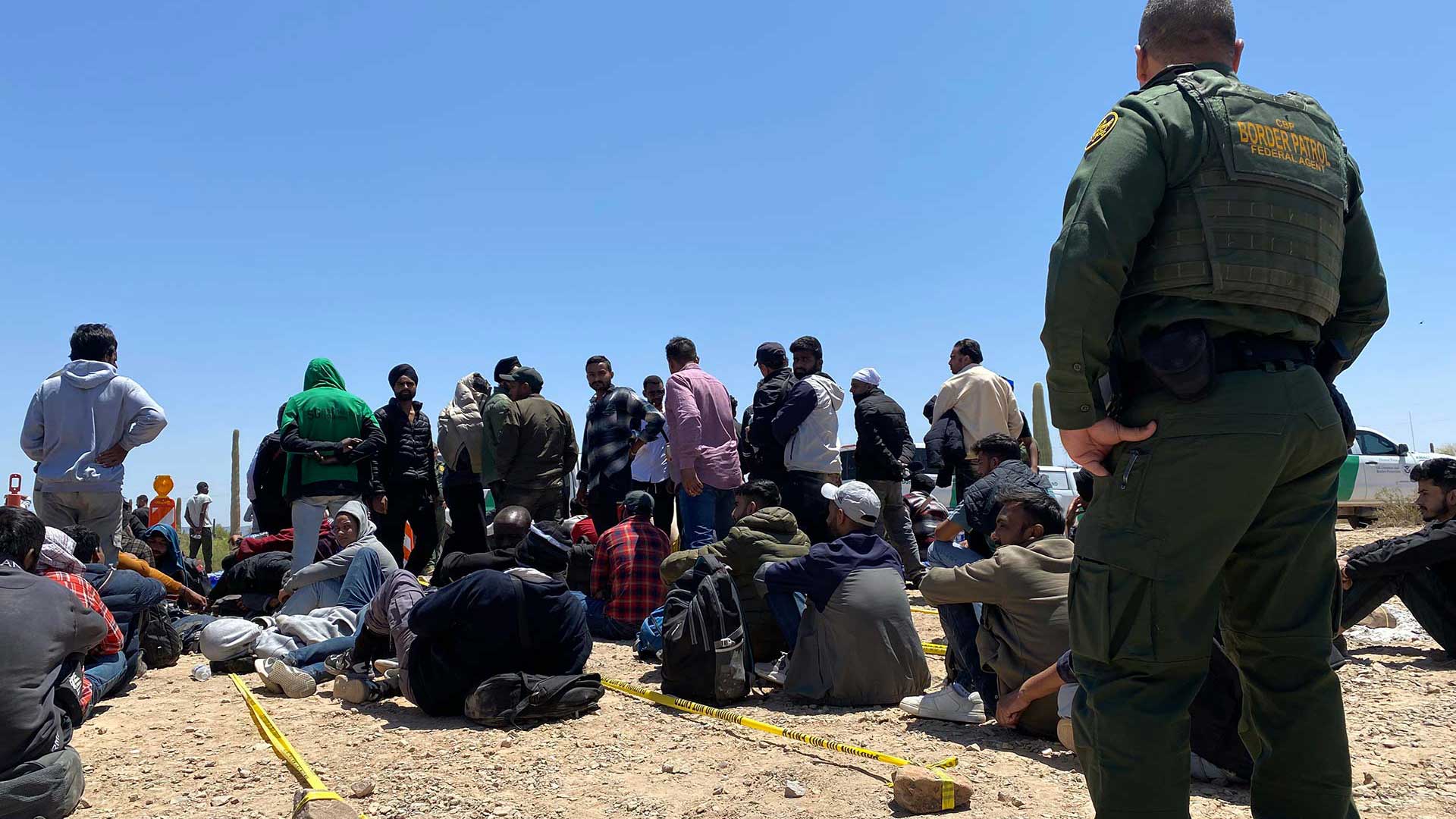 Border Patrol process migrants near Lukeville on May 10, 2023.
Danyelle Khmara
The number of migrants apprehended in Border Patrol's Tucson Sector reached a 16-year high in August, according to federal data released Friday, as the sector continues as the busiest in the nation.
Border Patrol agents apprehended unauthorized migrants in the Tucson Sector nearly 49,000 times in August, a 24% increase from July.
More than half the migrants were traveling in a family unit, and most of them turned themselves into Border Patrol, hoping to make an asylum claim.
Due to overcrowding, Border Patrol began releasing migrants in Cochise County on Sept. 13. That continued all last week, though non-governmental organizations in Bisbee and Douglas were able to stand up temporary services for the migrants until they caught buses to services in Tucson and arranged travel to their final destinations.
While the majority of migrants crossing the border in the Tucson Sector historically were from Mexico and Central America, now people are coming from all over the world, including thousands from Ecuador and India.
The number of migrants coming to the border is increasing due to economic and political instability in other countries as well as growing levels of violence. Transnational human smuggling organizations largely control where migrants cross the border, but most who cross in Arizona have final destinations in other states though many are quickly expelled from the country.