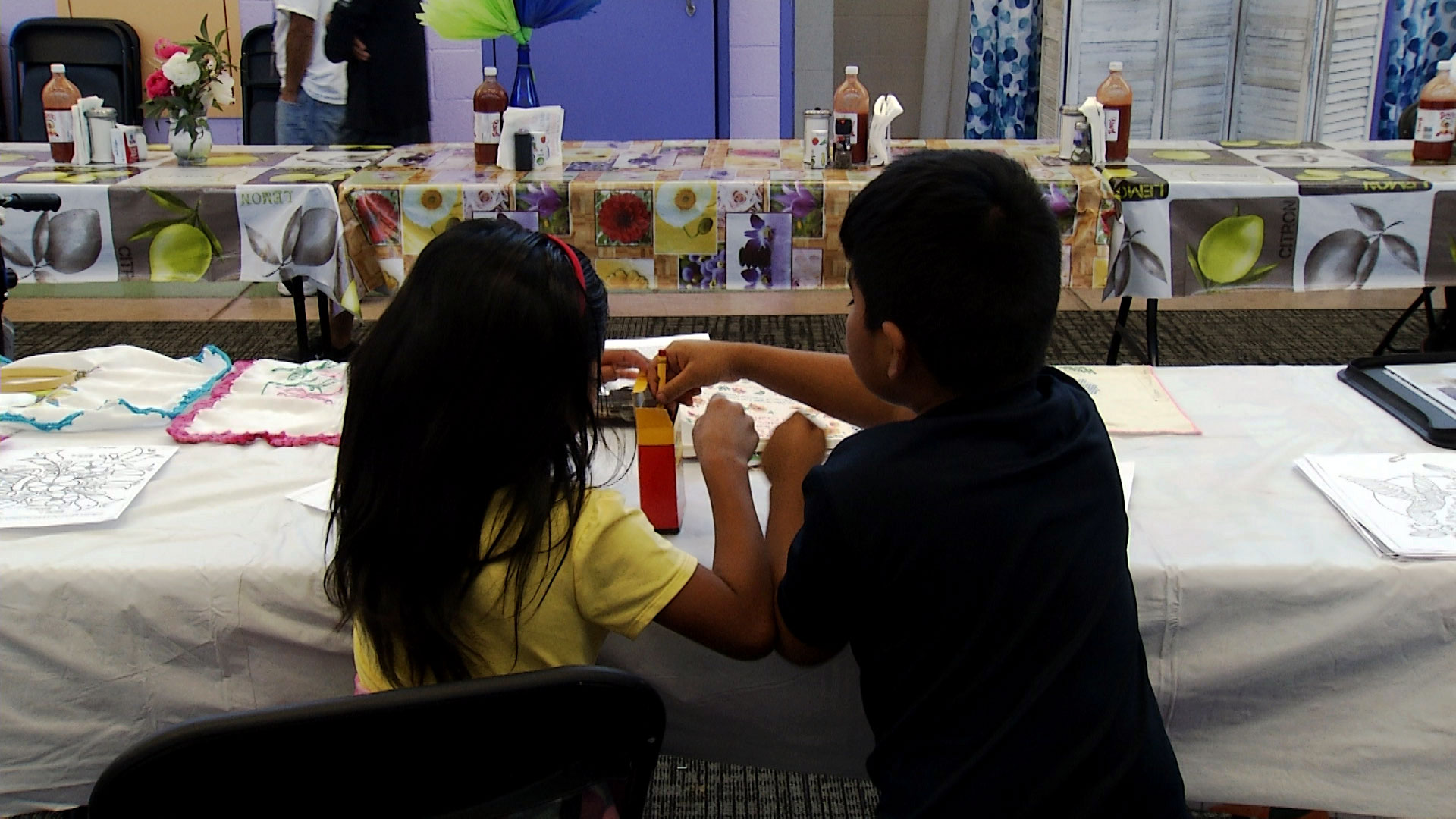 Two children color at Casa Alitas' shelter for migrants and asylum-seeking families on Sept. 30, 2019.
AZPM Staff
Pima County officials say although the number of asylum seekers they're serving is increasing, the federal funding has decreased, and they fear falling off a funding cliff in May, which could mean migrants being released on the streets with no services.
Pima County received about 18,000 migrants in 2019 who needed short-term services before heading to their sponsors elsewhere in the country. In the first seven months of 2023, the county received more than 90,000 migrants.
Spokesman Mark Evans says a recent funding allocation will provide $11 million in January, which at the current burn rate of about $2 million a month would last to May, but that's only if the number of migrants doesn't go up.
The county is currently getting about 500 asylum seekers a day. Even if local NGOs can continue serving some of those people if the money runs out, it would still leave a gap.
"That would leave 400 people on the streets, and then what happens the next day?" he said. "You get another 400 and then you get another 400 and pretty soon you've got a humanitarian crisis in the middle of the city of Tucson. And we're desperately trying to avoid that. And we have a system to avoid it. What we need is the money."
The county hopes that there is more funding allotted in the current budget negotiations.