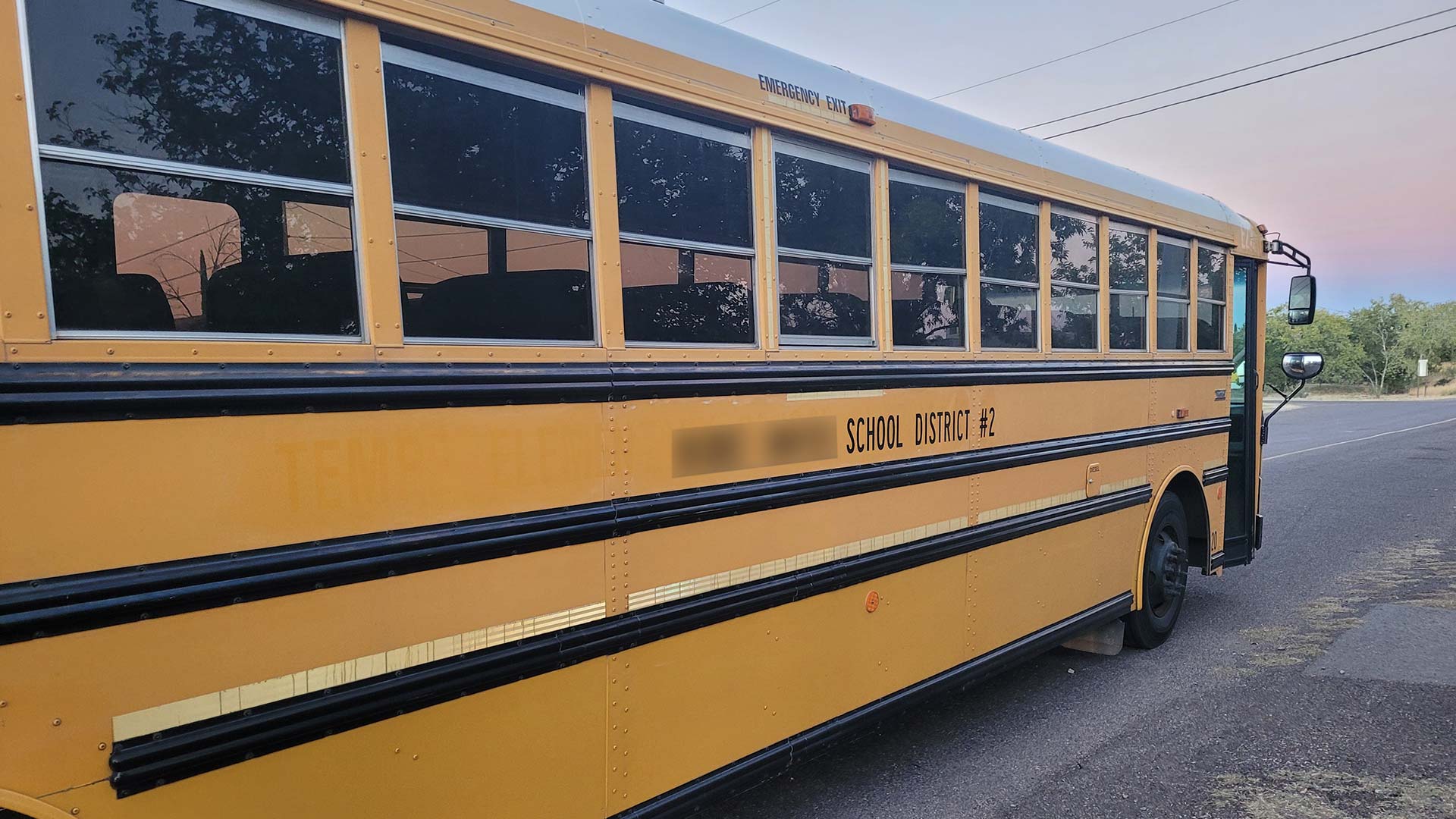 Courtesy of Tucson Sector Border Patrol
Border Patrol agents in Naco, Arizona, arrested a school bus driver suspected of smuggling migrants on one of the school buses.
Tucson Sector Chief John Modlin posted photos over the weekend showing a school bus with a camouflage pack on the bench and the bus driver on the bus with his face blurred out.
Agents arrested the driver, a U.S. citizen, on Oct. 31 after border camera operators observed the four unauthorized migrants enter the bus.
Officials are not releasing the name of the driver or the school district he works for, but said the bus was returned to the school district.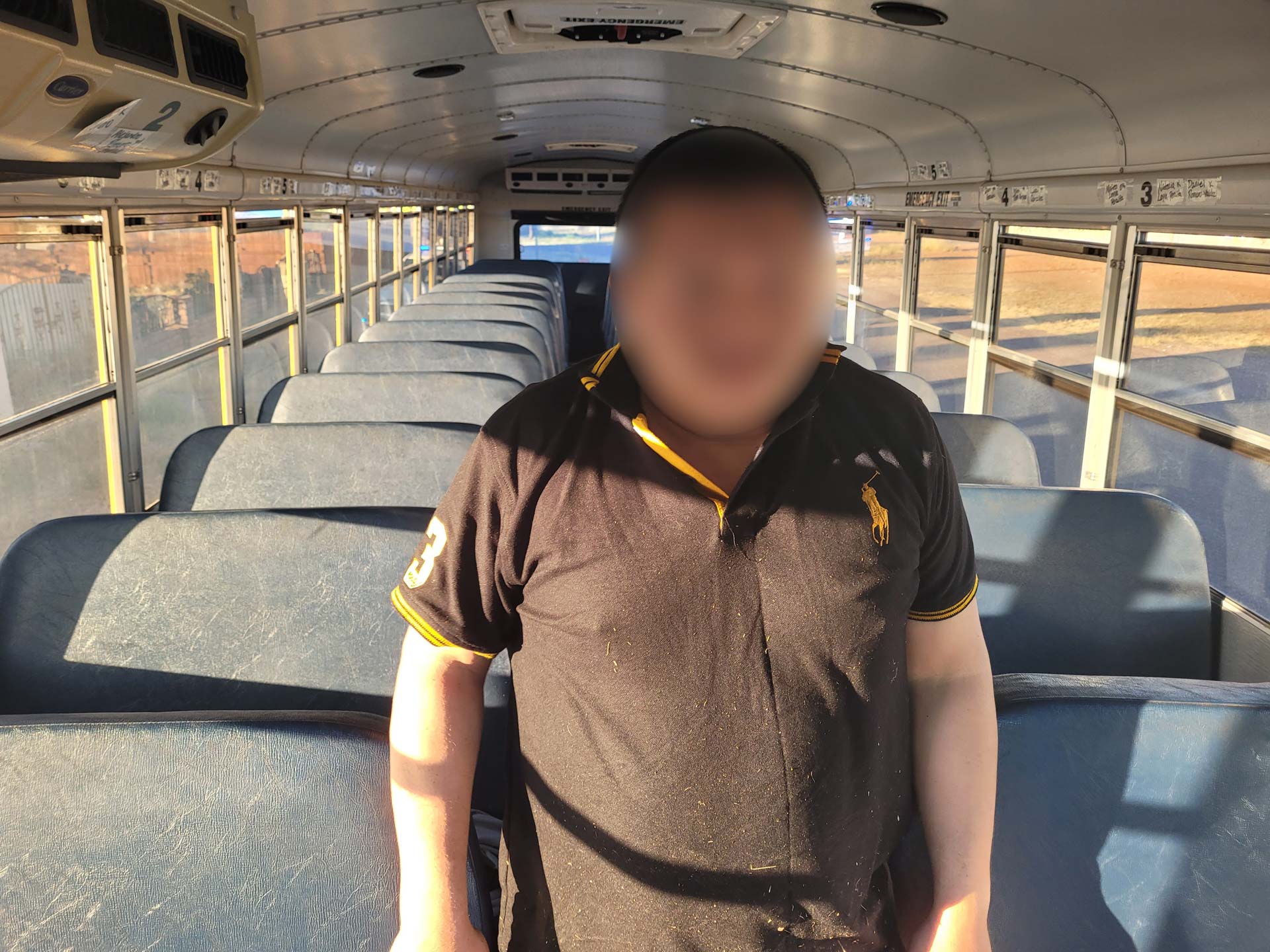 Courtesy of Tucson Sector Border Patrol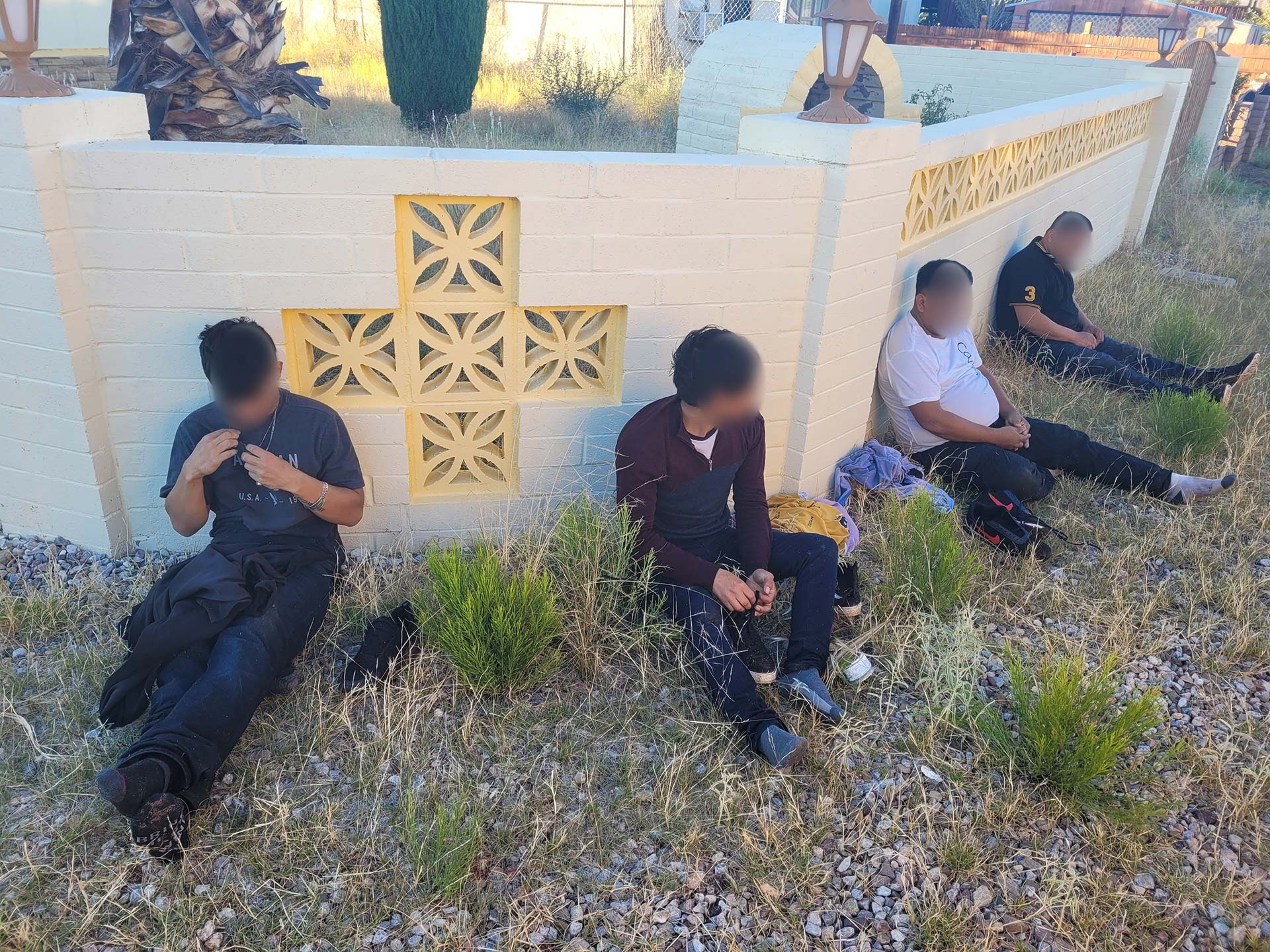 Courtesy of Tucson Sector Border Patrol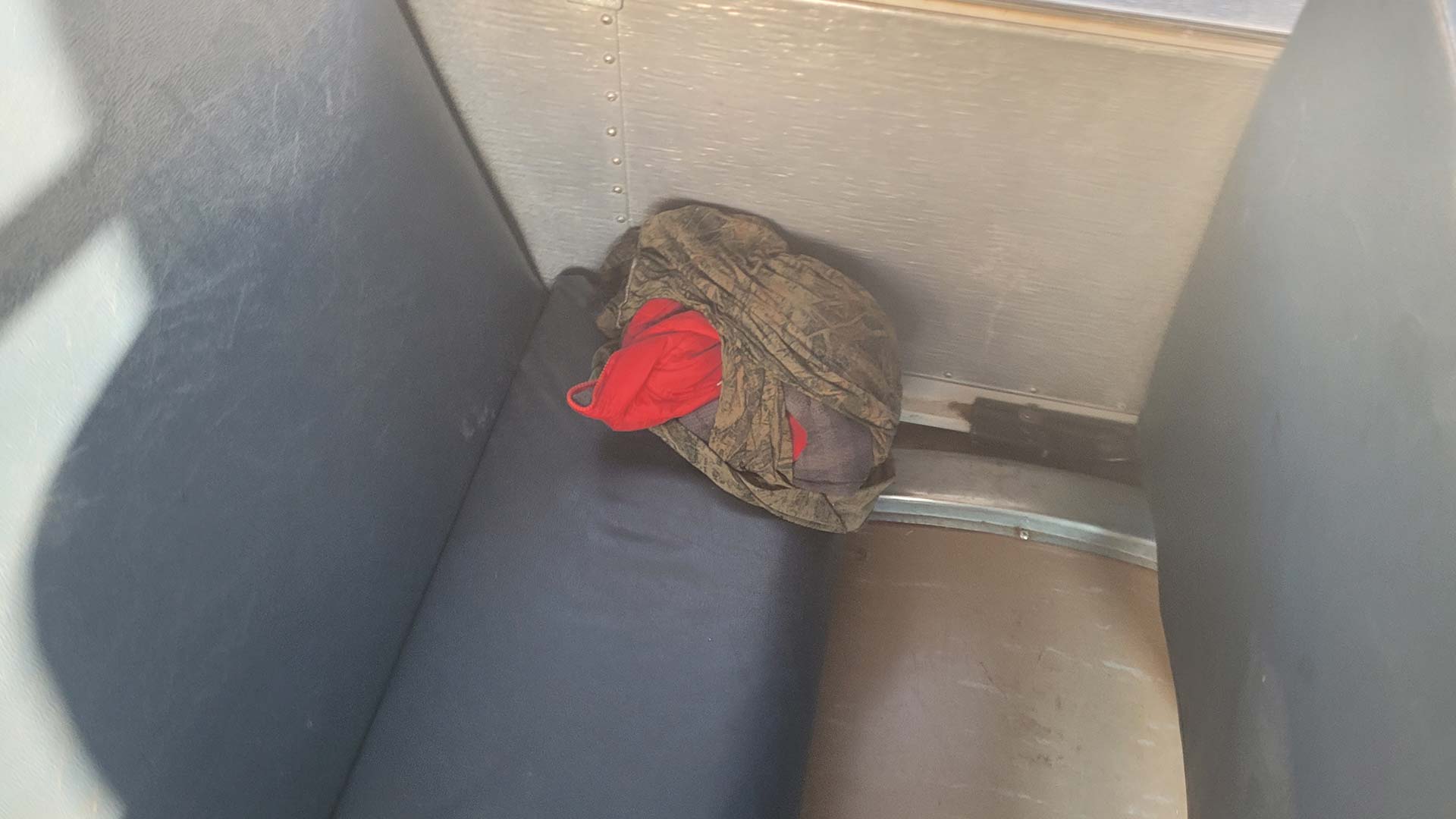 Courtesy of Tucson Sector Border Patrol