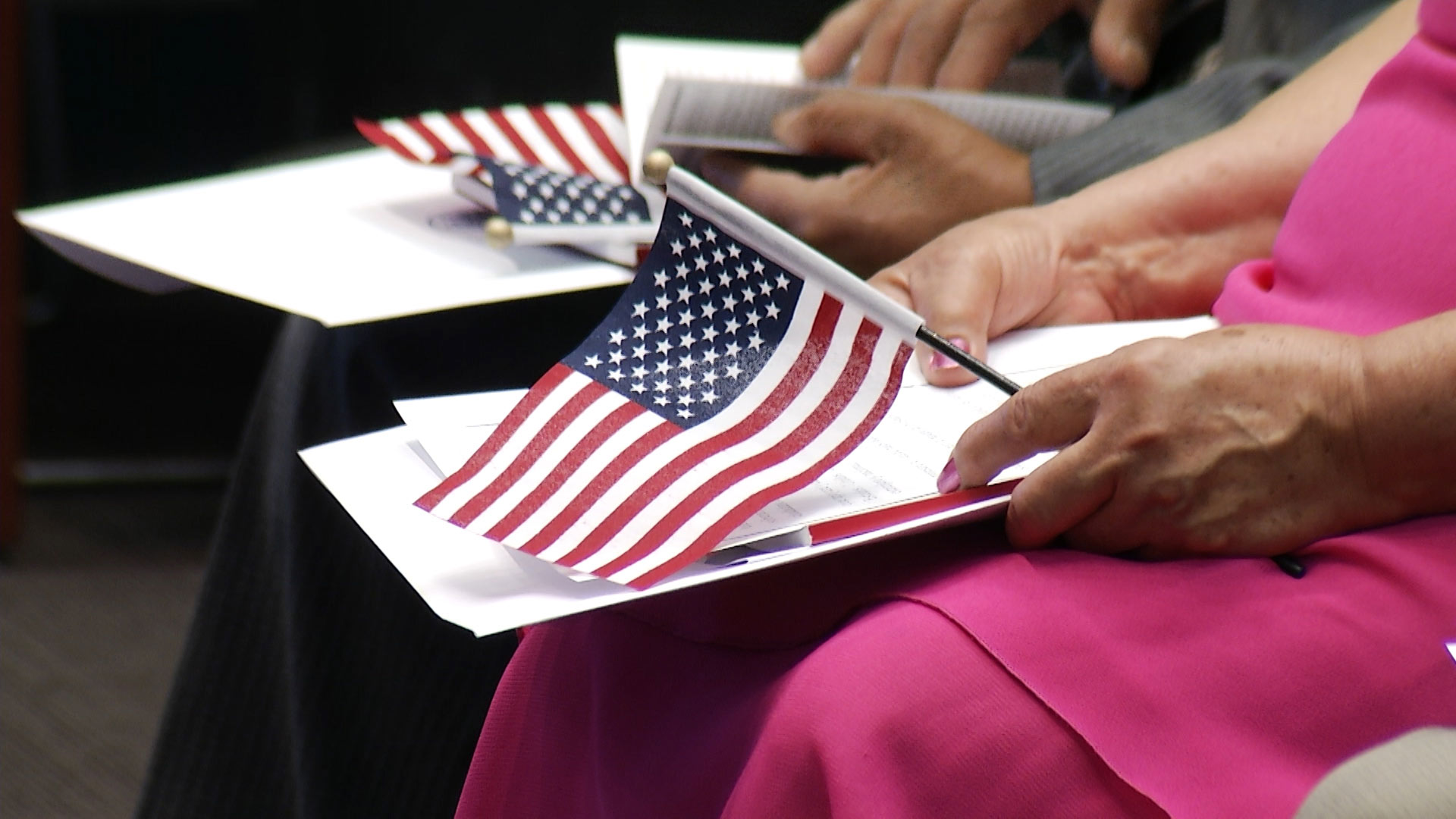 U.S. Citizenship and Immigration Services approved more than 6.6 million people to be citizens in the last decade.

AZPM Staff
A new report documents the financial contribution immigrants have on the U.S., broken down by state, and shows that one-sixth of Arizona's workforce are immigrants and that they support the local economy in numerous ways.
Nonprofit advocacy group The American Immigration Council's report says that immigrants make up about 12.6% of Arizona's population, which is nearly a million people, and that they paid $8.7 billion in local, state and federal taxes in 2021, the year the data was collected.
The report found that immigrant spending power throughout the country is an annual $1.4 trillion, of which $26.4 billion is spent in Arizona.
The report says that the growth in the immigrant population has helped fill gaps in the labor market as Baby Boomers retire and younger immigrants enter the workforce.
About 50% of the immigrants living in Arizona are from Mexico, followed by much smaller percentages from India, Canada, the Philippines and Guatemala. They account for about 23% of entrepreneurs in the state, 19% of STEM workers, and 12% of nurses.
Nearly half of the immigrants living in Arizona are naturalized citizens, but the report also highlights the contribution undocumented immigrants make.
There are nearly a quarter million undocumented immigrants living in the state, most of whom are working age. They paid nearly $650 million in taxes in 2021. As well, immigrants eligible for DACA paid more than $207 million in taxes, and refugees in the state paid more than $380 million.