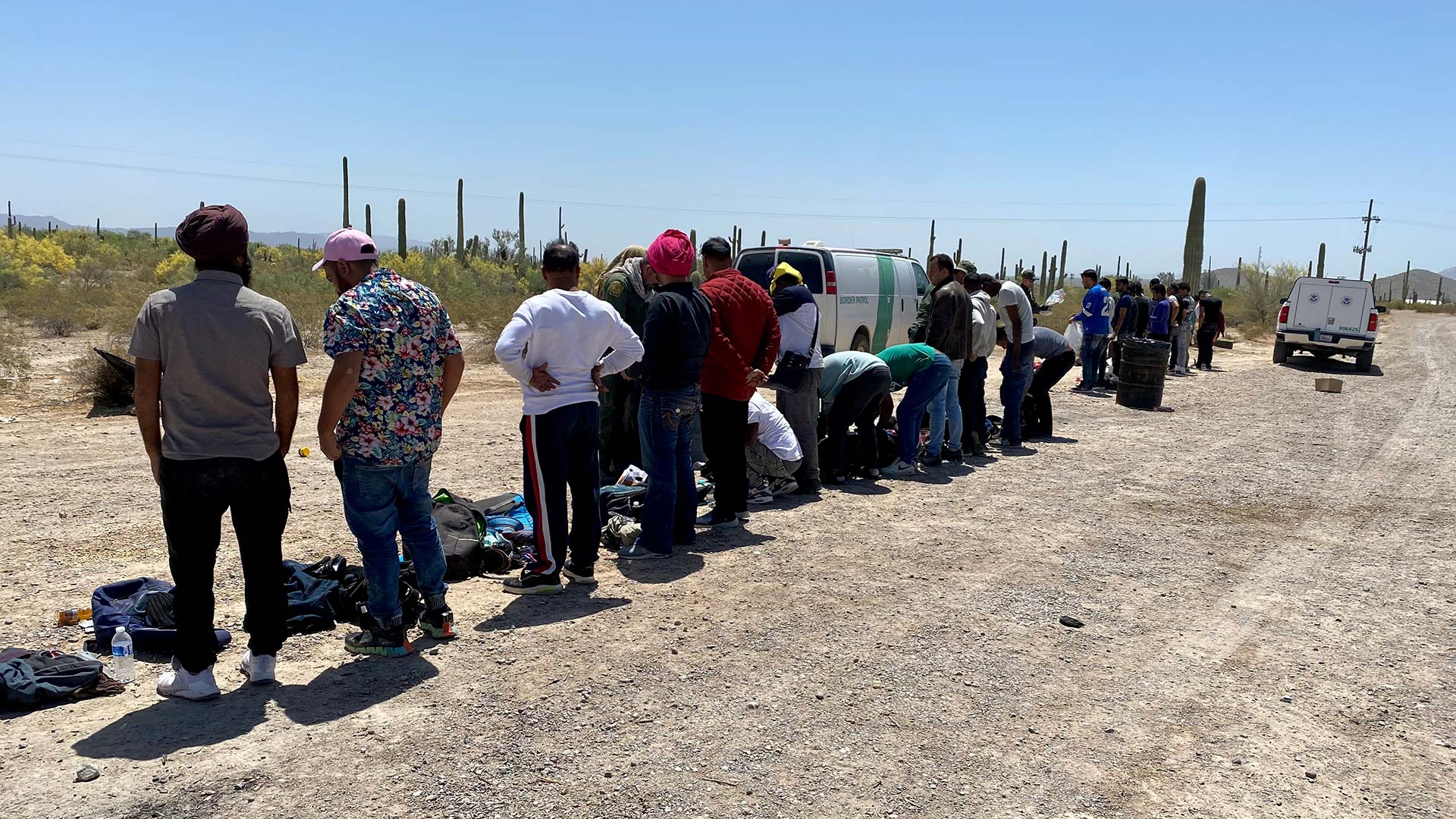 Border Patrol processing migrants who crossed the border outside of Lukeville, Arizona, in May 2023.
Danyelle Khmara
Border Patrol's Tucson Sector saw a massive increase in migrant rescues during the 2023 fiscal year due to large numbers of people crossing the border far from any resources and calling 911.
Tucson Sector saw 28,000 rescues in the 2023 fiscal year, which wrapped up in September. That is eight times more than the previous year. And in years before that, the number of rescues was in the hundreds.
While there are some differences in the methodology for counting rescues, Deputy Chief Justin DeLaTorre says the increase was significant.
"Our agents on a daily basis spend a good amount of their patrol time responding to 911 calls, rescuing people who are in distress, providing medical treatment to people who are dehydrated or who have fallen and become injured," he said.
DeLaTorre says the major reason for the increase is due to large groups of people who cross in remote areas and then call 911 to notify Border Patrol of their presence.
"We are counting those as rescues. If those people are not picked up in a timely manner, they will become a medical casualty," he said. "That could be 300 people who we consider a rescue who are not in, necessarily, medical distress but they're out, 30, 40 miles in the desert, away from a paved road in 110, 115 degree heat. If we don't respond as quickly as possible, we will have medical casualties."
In the last 6 months the Tucson Sector has seen a continuous increase in migrant crossings, which now average 1600 people a day, many of whom are children and families hoping to ask for asylum.