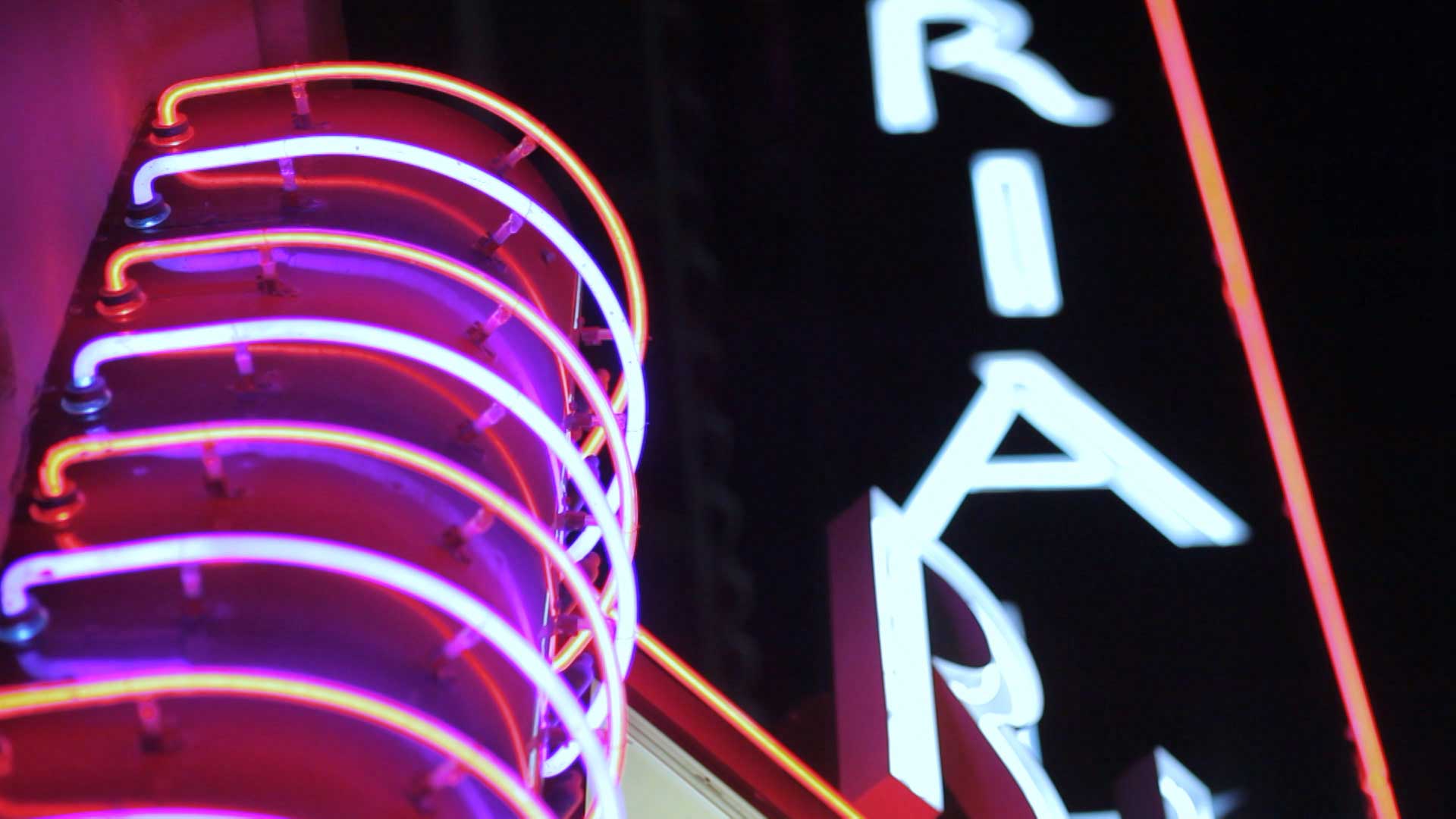 File photo of the Rialto Theatre, a Tucson venue that has canceled events to limit the spread of COVID-19.
Nate Huffman/AZPM
For music venues, there is no option to socially distance or move the show outside.
Most of Tucson's venues have been shuttered since March, and are looking at staying closed through the end of the year. As Congress debates a fourth pandemic stimulus bill, local venues say they need help or the show will be over.
"We were all the first businesses to close, and then we're looking at potentially being the last businesses to be able to reopen," said Lara Ruggles, a coordinator at the Rialto Theatre.
The Rialto along with hundreds of other concert halls across the country are urging Congress to pass relief specifically aimed at independent music venues. One bill dubbed the Save Our Stages Act was introduced in July by Sens. John Cornyn, R-Texas, and Amy Klobuchar, D-Minn. It would provide $10 billion is Small Business Administration grants to cover operating expenses for six months. Another, the RESTART Act, would provide forgivable loans for the same time period.
Sen. Kyrsten Sinema, D-Ariz., is co-sponsoring both bills.
Ruggles said the need is urgent. A survey of nearly 2,000 members of the National Independent Venue Association found 90% will close permanently by the end of the year without help.
"Thriving downtowns and neighborhoods have been shaped by the unique and interconnected labor of the music and performance industry," said Fox Theatre executive director Bonnie Schock in a statement. "If we don't act — boldly and as a whole community — to save our stages, more than a generation of investment will be lost."
The Fox has canceled all events through the end of the year. The Rialto has not announced plans to reopen.

This story is part of
The Balance Sheet
, a weekly look at how businesses are surviving the coronavirus economy.