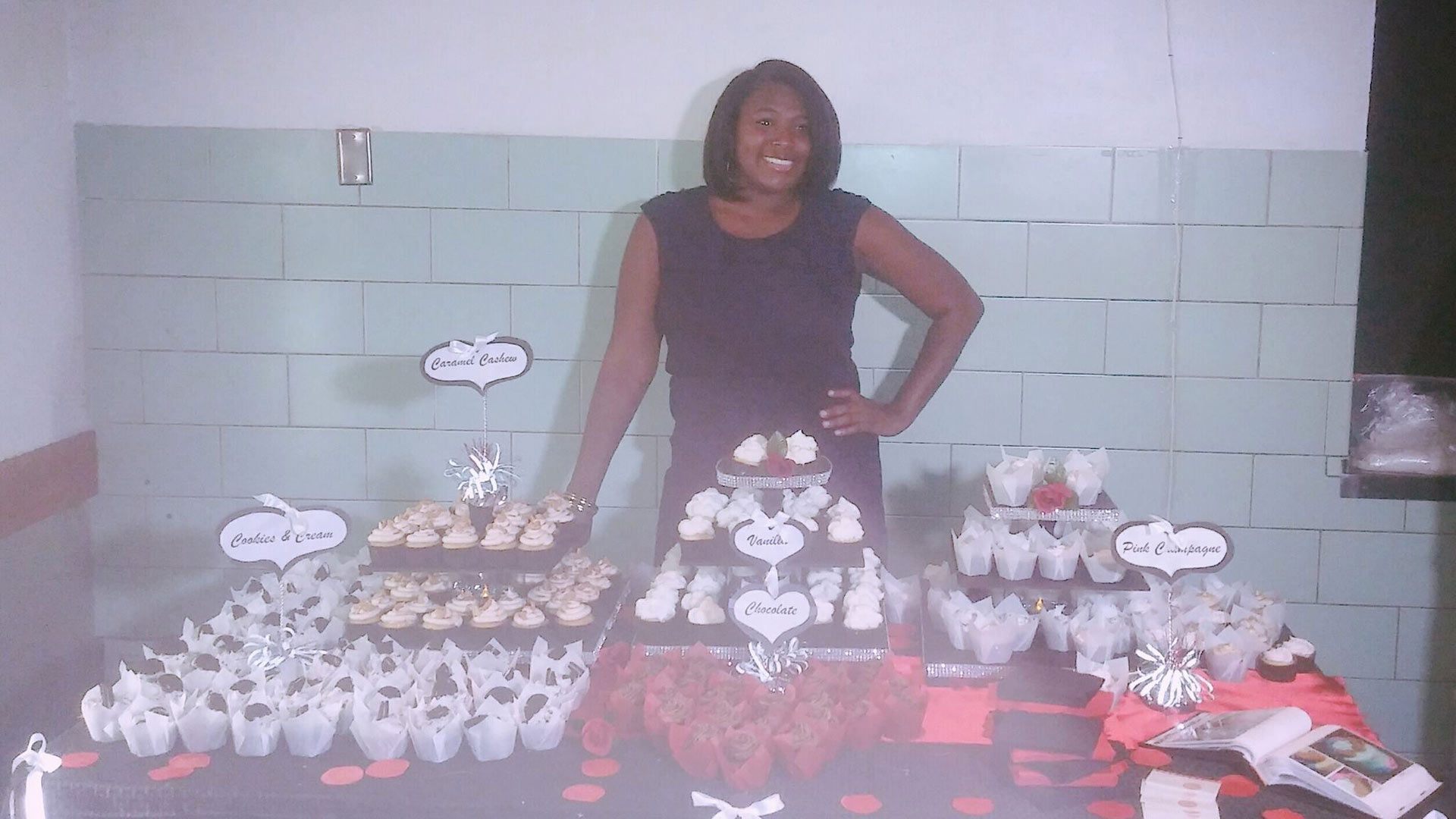 LaToya McCord has been a professional cake artist since 2015.
Courtesy of LaToya McCord
The movement to support black-owned businesses is driving much-needed demand to small companies hit hard by the pandemic.
LaToya McCord bakes custom cakes for weddings, anniversaries and other occasions. She said she's received at least 15 inquiries for custom cakes since adding her company, Love Always Cakes, to a list of black-owned businesses circulating on social media.
"It's been hard for me to even find black customers," she said. "We're kind of scattered so they don't really know that I'm here or even that there is a black cake artist out here."
The list was compiled and promoted by Blax Friday, a collective of black business owners and creatives. In the wake of the death of George Floyd and other black people at the hands of police nationwide, many are seeking to support black-owned businesses.
"Use the power of your dollars and support black-owned businesses in Arizona," says a statement from Local First Arizona published days after Floyd's death.
As many as 40% of black-owned businesses are not expected to survive the pandemic, according to a May report from the University of California at Santa Cruz.
McCord has had almost no business since March. She said when people talk about supporting local businesses, they don't often think about cake artists. "I'm not a big corporation so when people do support me it's helping me to send my daughter to dance recital, it's helping me to pay lunch money," she said.
She said the new Blax Friday-driven exposure has been a lifeline. Now, she has orders for a baby shower in July, a wedding in October and several birthdays in between.

This story is part of
The Balance Sheet
, a weekly look at how businesses are surviving the coronavirus economy.